The Pittsburgh Regional Diversity Survey
January 13, 2016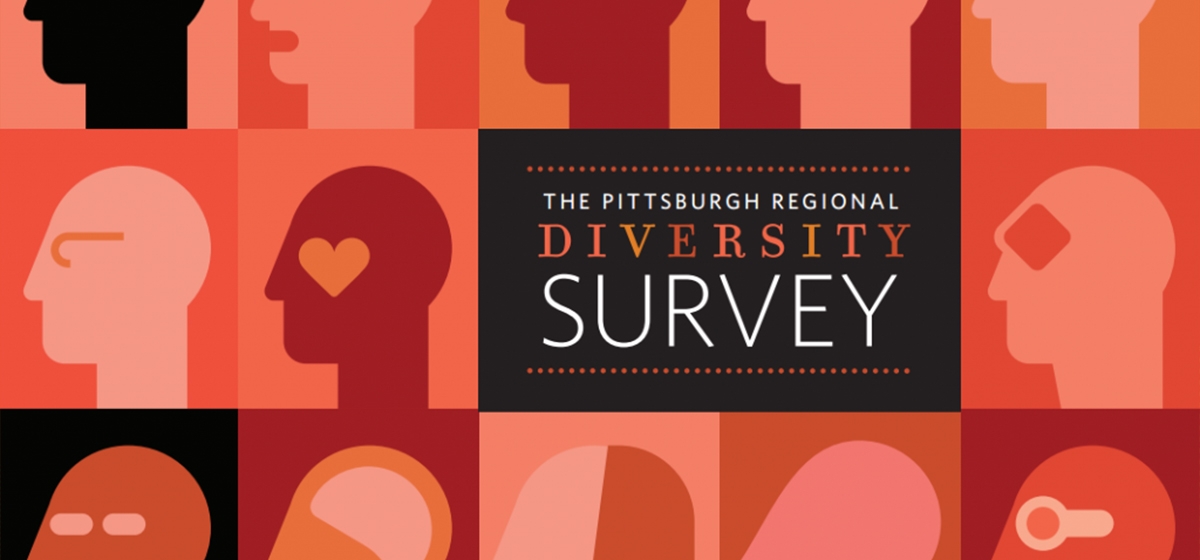 January 13, 2016
The Pittsburgh Regional Diversity Survey asked more than 3,500 southwestern Pennsylvania residents for their views on diversity in the workplace, region and their neighborhood. Results from the survey indicate that, while most respondents of all races see value in racial and ethnic diversity, significant differences exist along racial lines in answers to many of the 54 questions which focus on diversity in the workplace and community.

To view a PDF version of the report, click here.
Data tables
Survey demographics
Overall results
Race and ethnicity differences
Job sectors
Geographical differences
White and non-white differences
U.S.-born/foreign-born differences
Education differences
Income differences
Age differences
Gender differences
Sexual orientation
The Regional Workforce Diversity Indicators Initiative is a coalition of Pittsburgh area organizations convened by the nonprofit Vibrant Pittsburgh to gather and publish data and other information related to workforce diversity and building a more diverse regional workforce. The initiative, which arose from discussions among members of the Pittsburgh Today economy committee, includes: Vibrant Pittsburgh, Pittsburgh Today, the University of Pittsburgh University Center for Social and Urban Research, the Three Rivers Workforce Investment Board, the Pittsburgh Regional Alliance and the University of Pittsburgh Center on Race and Social Problems.

For more information, please call Yvonne English Roebuck, Vibrant Pittsburgh at 412- 915-1174 or Douglas Heuck, Pittsburgh Today at 412-779-5865.