The Miller Esker
Viewing an ancient visitation
credit: Western Pennsylvania Conservancy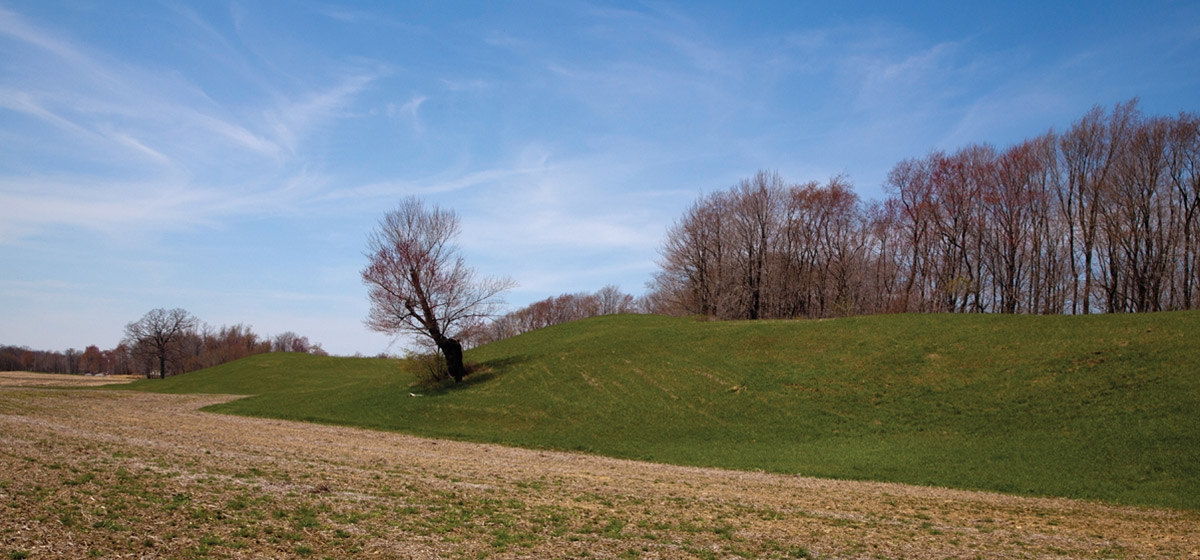 August 21, 2015
About 23,000 years ago, a massive sheet of ice, likely a mile high, extended down from the Arctic. It travelled as far south as present-day Moraine State Park in Butler County before melting and shrinking back to the north. It left behind a rare and subtle geological formation known as an esker.

As the glacier melted, some of the water formed a large tunnel under the ice mass. Glacier-bound sand, gravel and boulders were eventually pushed into the water tunnel, ultimately clogging it. When the ice vanished, a long, high, serpentine mound was formed and created what we now know today as the Jacksville Esker.
Originally about nine miles long, the Jacksville Esker's sands and gravels have been mined and cut away in some sections. But in 1975, the Western Pennsylvania Conservancy permanently protected 2,000 feet of the esker by establishing the 32-acre Miller Esker Natural Area, named for the previous landowner.
The Miller Esker is less than an hour from Downtown Pittsburgh, and although there are no trails, it's open to the public. The Moraine State Park map shows the esker's location. It's best experienced by climbing the steep flank through the low grasses and viewing the landscape from the top. As you climb, keep an eye out for gravel and boulders at the entrance to wildlife burrows. Much of this material, such as pink granite, was formed in Canada and transported here by the glacier.
While the Miller Esker is physically unassuming, it's unique in our region's wonderful and varied landscape. For more information, visit waterlandlife.org.
Thomas D. Saunders is president and CEO of the Western Pennsylvania Conservancy, a nonprofit organization dedicated to conserving the region's exceptional places.