The Joshua C. Whetzel, Jr., Trail
Photo courtesy of Western Pennsylvania Conservancy.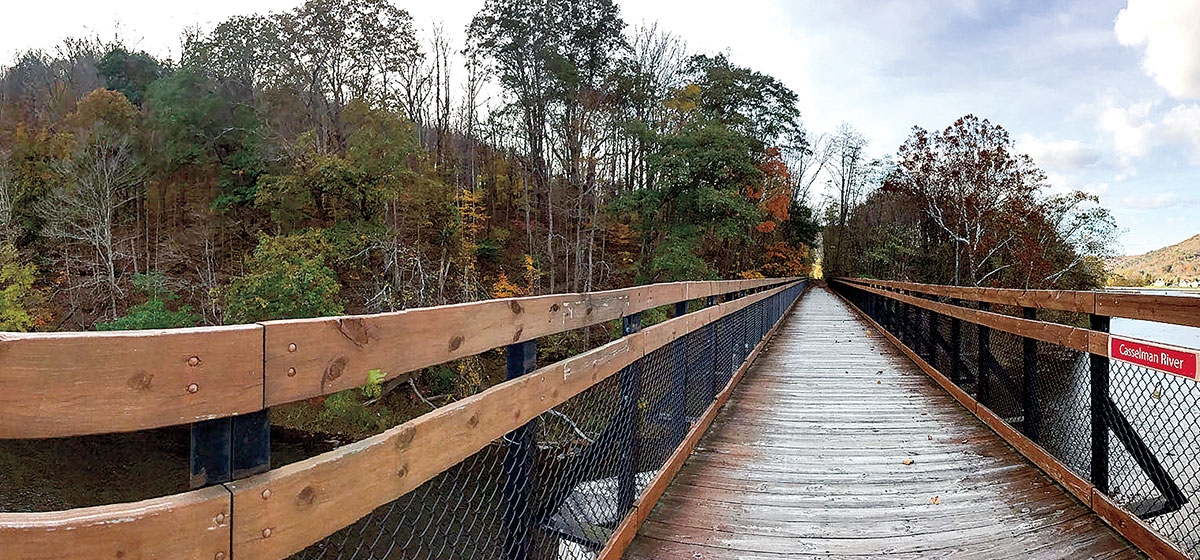 July 8, 2019
There is a beautiful new trail to hike, just outside Confluence, a quaint town in the Laurel Highlands situated at the confluence of the Casselman River, Laurel Hill Creek and the Youghiogheny River, in Somerset County.

Confluence is a popular area for hiking, paddling and fishing, and it is one of the notable stops for cyclists and hikers traveling the Great Allegheny Passage (GAP). The GAP trail is ideal for day trips or longer excursions, including the full 335-mile ride from Pittsburgh to Washington, D.C.
The Western Pennsylvania Conservancy has protected 700 acres along the GAP trail as it follows the Casselman River eastward from Confluence.. These protected lands owned by the Conservancy are called the Casselman River Conservation Area and include a new trail named in honor of Joshua C. Whetzel, Jr., the Conservancy's president from 1969–1978, who was responsible for many successful conservation projects during his leadership tenure.
This up-and-back trail begins not far from the GAP trail in Confluence, behind the Lucky Dog Cafe. It provides a steep, half-mile hike ending at a scenic vista followed by the return descent. The lookout provides a view downstream over Confluence and the Youghiogheny River as it flows eastward through Laurel Hill. The view also includes the initial segment of the GAP trail—the first portion purchased by the Conservancy in 1978, when land acquisitions for the trail were just beginning.
The Conservancy has protected more than 250,000 acres in the western half of Pennsylvania since 1932.
To learn more about the new Joshua C. Whetzel, Jr., Trail and the Conservancy, visit WaterLandLife.org or call 412-288-2777.