The Jewels of Grove City
History, beauty and buying come together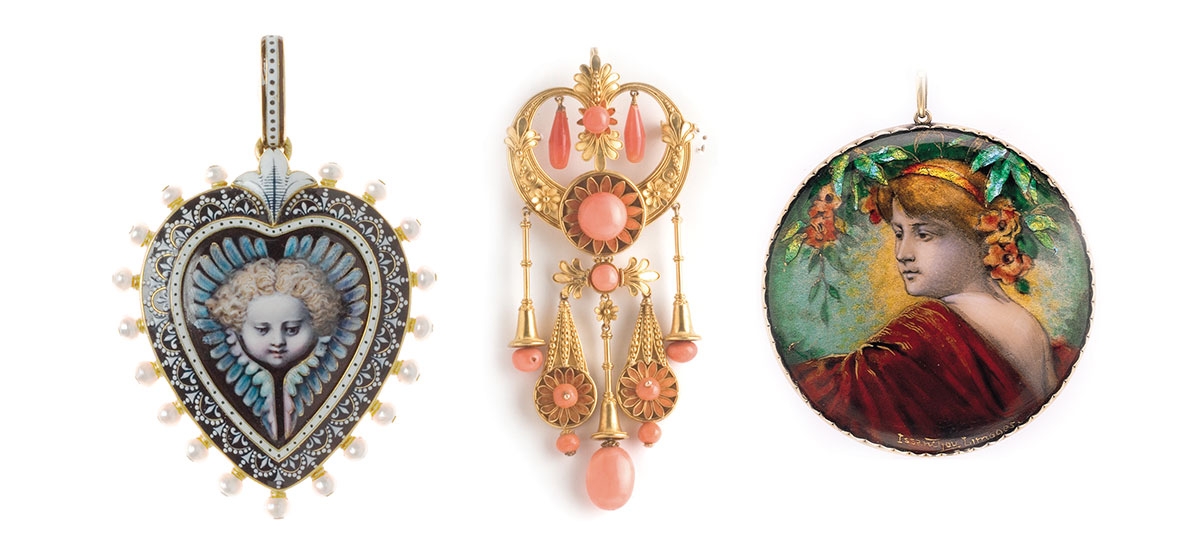 August 20, 2011
Say "grove city," and most people think outlet shopping or the college. Few are aware that it is also the location of an outstanding jewelry store. Joden World Resources features a staggering array of antique, estate, and modern jewelry, tucked into an unassuming shop on South Broad Street.

In the late 1960s, Joe Murawski was at the proverbial crossroads. He had been offered full athletic scholarships to numerous universities, yet he felt that his passions lay elsewhere. Following in the footsteps of his father, he entered the jewelry business. After completing his education and becoming a Gemological Institute of America-trained gemologist, he went into business in 1970 in Grove City with his longtime friend, Dennis Main, using part of each of their names for the company name. The early years were lean. Joe bought out Dennis, and with mentoring from an Ohio jeweler, finally turned a profit and grew the company.
Fast-forward 40 years, and Joden World Resources is one of the best-kept secrets in western Pennsylvania, while being known and respected internationally. Murawski sells to dealers in U.S. cities such as Las Vegas, Miami, Palm Beach and Beverly Hills, and in six countries. He also sells to customers walking in off the street. The store has an array of beautifully crafted, one-of-a-kind pieces he has collected over years. Part store, part museum, it lives up to its motto, "You can go to a museum and look… or you can come to us and touch." You can try on anything, and everything is for sale—with the exception of a cameo made for his mother by his father.
One of the "gems" of the store is the extensive collection of Carlo Giuliano (1831–95) creations. He was a favored jeweler of Queen Victoria, and only the Victoria and Albert Museum and Phillips Collection, both in London, boast more pieces. Giuliano is considered a master and is especially renowned for his enamel work. Even with today's technology, the breathtaking intricacy and detail of his work cannot be duplicated.
There are stellar pieces of jewelry, some hundreds of years old. The Victorian, Art Nouveau and Art Deco periods are heavily represented. Murawski or any of the friendly, knowledgeable staff can educate you and share the history of any piece in the store. From mourning jewelry incorporating the hair of the deceased to an Egyptian Revival scarab necklace, bracelet and earring set made with real scarab beetles, there are pieces you simply won't see elsewhere. Micro-mosaic items become more amazing when viewed through a jeweler's loop. Names such as Cartier, Limoges, Tiffany and Fabergé are present, and only a fraction of the inventory is displayed. The longer you stay, the more they have to show you.
Not to be ignored are Joden's contemporary pieces. With three gemologists on staff (many jewelry stores don't have any), they create stunning custom pieces. There aren't many places where you can try on a 10-carat diamond solitaire. Their patented, diamond-embellished fly-fishing collar pins will put a smile on any fisherman's face. They also carry a beautiful selection of William Henry Studio pocketknives. Engraved blades, rare wood handles, fossil inlays and diamond studding make these elegant knives functional works of art. Additionally, they perform appraisals and are active buyers of estate jewelry.
It's easy to see why people from all over the country (and world) make the trip to Joden World Resources. With the holidays approaching, it's definitely worth the drive.