The Box is Back
And the wine inside is surprisingly good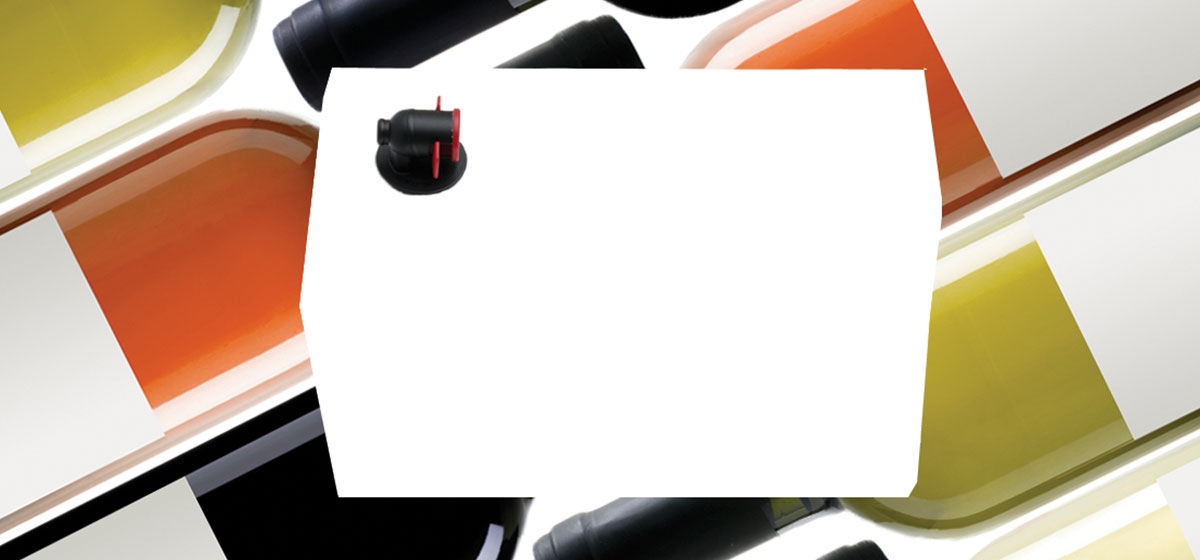 August 20, 2012
This was the first good sign: When I asked a group of friends to join me for a tasting of boxed wines, everyone thought it would be fun to participate. No "Ugh, boxed wines!" No questioning of my sanity.

Once upon a time, these friends—wine aficionados all—would have been right to turn up their noses. After all, when those slick cardboard boxes first began appearing on store shelves more than a decade ago, they typically contained the same old bottom-shelf wines that used to come in heavy glass jugs.
To be sure, those generic "burgundy" and white zinfandel wines in five-liter boxes still have a following. But now even fairly sophisticated wine drinkers can find good wines in boxes for everyday drinking, with a choice of quality grape varietals, from simple rieslings to bold cabernets.
First, a few words about the boxes themselves. Those who have heard me sing the praises of screw-top closures know I'm not a snob about how my wine is presented—I just want it to get to my table in the best possible condition, and don't take me for a ride on the price. Well, boxes are actually a terrific way to transport and store many wines.
Strong, lightweight boxes are cheaper to make and more efficient to ship than bottles, of course. So the retail cost is lower. And when you compare the price of a three-liter box to four 750-milliliter bottles of a similar wine, the savings are too good for me to pass up. Nor do I mind reducing our impact on the environment relative to traditional packaging.
The three- and five-liter boxes we sampled all featured bag-in-box construction, with the wine in an airtight plastic bag inside a rigid box. As you tap the wine through a simple spigot, the bag contracts. Because the wine is exposed to very little air, it will keep fresh for weeks—not the day or two you can expect with an opened bottle. Wouldn't summer have been nice with a box of chilled white wine in the fridge, ready whenever you needed to fill a few glasses, lasting beyond the weekend into the weeks ahead?
That crossed my mind as we tasted Big House Unchained Chardonnay, which blew away my preconceptions about boxed wine. This full-bodied, almost candy-like wine had loads of chardonnay character and fruit. Like many of the boxed wines we tasted, it wasn't terribly complex, but it was refreshing, perfect for sipping on a warm evening. The three-liter box (again, the equivalent of four standard bottles) was $23.99 at my local PA Wine & Spirits Store.
Other favored whites from the tasting were generally crisp and light, like Franz Reinhart Riesling ($21.99, 3L), the sweetest of all we tried, with rich, grapey aromas; and Black Box Sauvignon Blanc ($24.99, 3L), with tart citrus on the palate. The reds brought more pleasant surprises. Bota Box Old Vine Zinfandel ($19.99, 3L) had a rich earthiness balanced by clean acidity. It's perfect to tote along to a picnic or cookout. Black Box Malbec ($24.99, 3L) was rustic and loaded with red berry fruit. It would hold up to an ice cube or two, if that's your thing, and pair beautifully with burgers off the grill.
We also sampled the big, five-liter box of Almaden Cabernet Sauvignon ($17.99). If this is the latest generation of the Almaden jug wine of yore, things are trending in the right direction. It had clean, full cabernet aromas and flavors, plus a nice, lingering finish rare at this price point.
Boxed wine is not meant to age, but to be consumed promptly (some even have "drink by" dates). Yet I may make room in my wine cellar for a small pyramid of boxes. I'll find good opportunities to tap into them soon enough.