The Arts Equation
Making a creative career add up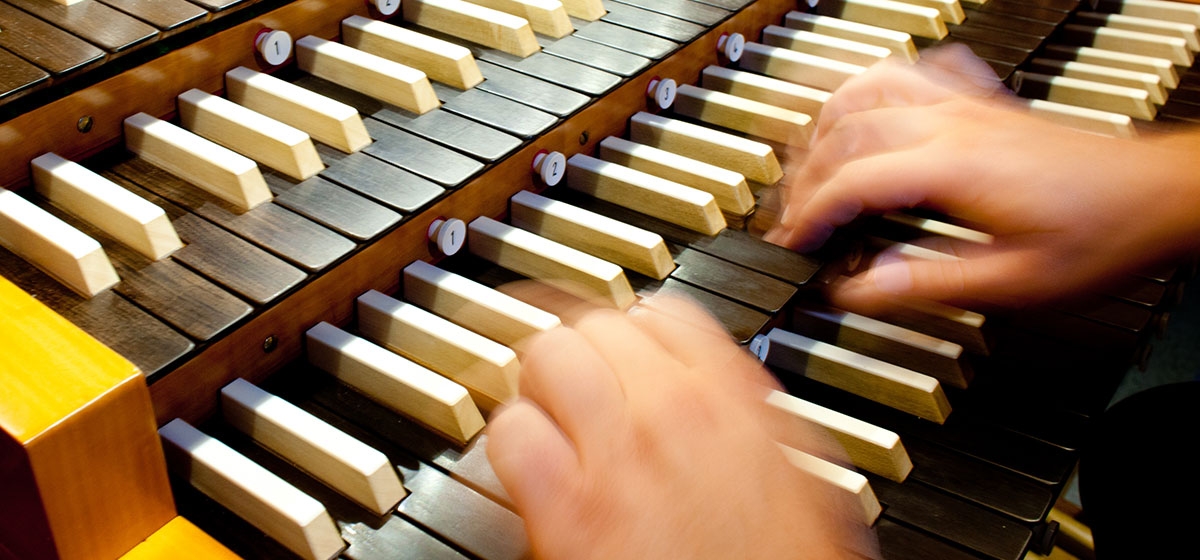 November 20, 2012
Bouncing, energetic, at times maddeningly social college students erupt into their academic class on Friday morning wearing black leotards topped with layers of pastel tank tops and an odd assortment of what can only be called shoes because they are on their feet.

They seem to verge on dancing every minute as they walk fresh from the studio to English class at Point Park University. Nicole Philippe walks in gingerly holding a bag of ice to her torso. Like an athlete, she pushes her body to respond to her bidding, to move to the music and the inaudible messages from her brain.
These young dancers have developed discipline from an early age, but in this time of shrinking budgets and a tight job market, will talent, discipline and a college degree translate to a job? An accountant or a nurse has a shot, but a dancer? Yet something drives them to imagine that there is a place for the arts in this economy.
Ask them why they came to Pittsburgh to study dance, to work harder than most college students, balancing the requirements of a four-year degree with the long hours of rehearsals and performances, and they answer without hesitation—because we have to dance.
Young people who choose to make a profession out of their passion—for dance, music or drama—seem united in that one element, the brave conviction that they will make a life of their art.
When Nicole was accepted at three Canadian universities to study psychology, she hesitated to enroll. Instead, she stayed in her hometown north of Toronto and continued dancing, teaching dance and working in a hair salon. She decided to audition for Point Park University's Conservatory of Performing Arts (COPA). Loving the atmosphere and the opportunity to dance with what she describes as "amazing people," she leapt at the chance to move to Pittsburgh.
Some combination of the sheer love of movement and a desire to share that love with others is at the heart of a dancer. As a young girl, she would set up a cassette player on the living room windowsill "so I could dance on the front lawn and entertain the neighbors."
Now a student in COPA, she studies ballet, pointe and pas de deux, adding classes in jazz and modern when time permits. Dancing in the annual Student Choreography Project, her elegant strength is visible. Wearing a gossamer skirt, her blonde hair knotted lightly, she wraps her leg around her partner, barely touching his skin. Dancing barefoot, even her toes grip the air before touching down and propelling her across the floor.
Dancers like Nicole train year-round. Rehearsals in June for a show in Canada, technique classes and hot yoga to stay in shape, and four weeks in Chicago at the Hubbard Street Dance Intensive compose Nicole's summer vacation. She has a work ethic that would win the respect of any Pittsburgher.
Yet where will it lead? Nicole is not naïve. "Making a living as a dancer is going to be extremely tough, and my plan is to have a second job and manage my money wisely."
Colleges are responding to the need to prepare students for the practical demands of their post-graduation careers. "Money Matters," for example, is a free workshop at Point Park that teaches students about tax situations for performing artists taking on multiple jobs. These pedestrian matters can undermine a recent graduate if she is not savvy enough to take care of her finances or seek professional assistance.
On the bluff above the Monongahela River, Adam Heald studies the notes on a page of sheet music. Like a downhill skier visualizing the course before pushing off, Adam studies the sacred music long before his fingers touch the keys of the pipe organ at Duquesne University's Mary Pappert School of Music. He must study harder than many classmates, for Adam is not only practicing, he is overcoming dyslexia.
To play the magnificent music of Bach, Mozart and Haydn, he practices six days a week and serves as the resident musician at Beechview United Presbyterian Church on Sundays. He also bartends and waits tables at Segneri's Italian Restaurant in Coraopolis.
Heald's parents noticed his interest in music when he was about 3 years old. As soon as the service ended at First Lutheran Church on Grant Street, he headed straight to the organ to stand next to Cynthia Pock, the organist. He liked to watch her, thinking that she was "playing the piano with her feet." Something about the sound and the power of the enormous pipe organ sparked his imagination, and when he was tall enough to reach the pedals he began weekly lessons.
At a coffee shop on the South Side, sun streaming in the window on Carson Street, Heald describes the curriculum at Duquesne. His excitement is palpable as he talks of liturgics, church architecture (for its influence on music) and the history of great composers. Students learn about organ building and organ maintenance, and study one of Heald's favorite subjects: organ pedagogy. Sharing his love of music with children energizes him.
The American Guild of Organists supports discovery programs called "Pedals, Pipes and Pizza," so that children in various cities get a chance to hear and play the organ. "It's a pain and it hurts the ears," Heald says with a smile, but he loves inviting kids to try their hands at playing the organ.
The sacred music curriculum also includes a practicum on matters such as church/pastor relationships and how to ask for a raise. Students take the Myers-Briggs personality assessment, because fitting into a church staff can require considerable self-awareness. And Ann Labounsky, professor and chair of organ and sacred music, makes sure that her students get out of town. Every two years she leads a trip through Europe. While in Salzburg, Austria, Heald had the privilege of playing the organ that Mozart played.
Observing an organ performance class at Duquesne is a bit like watching a repertory company, so easy-going is the interaction and banter among musicians. At the start of class, a birthday gift is presented to student Jeffrey Donnelly. It is a Johann Sebastian Bach action figure encased in plastic like a Star Wars doll. Everyone cheers, knowing that he has grown tired of playing Bach—an inside joke with his classmates.
In a windowless room dominated by the pipes of the Möller organ, the first student to perform plays a hymn, and all stand to sing "Today Your Mercy Calls Us" from a 1941 hymnal: "Today your gate is open… The past shall be forgotten, a present joy be given." The class belts out the hymn with enough gusto to approximate a church congregation.
Meanwhile, Donnelly unties the lime-green laces on his Nikes and puts on his organ shoes—narrow-toed black leather shoes with a good inch-and-a-half heel. The goofiness of the birthday joke disappears as he slides onto the bench embellished with the words Soli Deo Gloria.
He plays "Introitus" by Franz Liszt. Standing nearby, Labounsky turns the pages of sheet music for him at precisely the right moment. Heald describes their professor as "like our mother" and rigorous: "She knows just how hard to push you." Labounsky regularly eats dinner with her students at the Red Ring Restaurant after class. Congeniality among young musicians seems to help them weather the demands of studying and performing. It may also help them get a job after graduation. Graduate Assistant Benjamin Cornelius-Bates reminds them that connections are everywhere.
The Pittsburgh area is a flourishing arts community. Part of the reason for this rich blend of fans and performers is the nurturing gift of hindsight that successful artists share with young people. The Pittsburgh Arts Employment Partnership, a collaboration of 14 regional colleges and universities, sponsors an annual Creative Careers Seminar, where established artists in various fields serve on panels and offer students informational interviews. Judging from the capacity crowd last November, the economy has not quelled the determination of young men and women to work in the performing arts, writing, film, interactive design, marketing and arts management.
Students filled McConomy Auditorium at Carnegie Mellon University to hear keynote speaker Deborah Hosking and to learn from her 30 years of experience as a successful visual artist. Along an uncharted career path she has become something of an expert on making a living in the arts.
Gorgeous photographs of flowers loop on a huge screen behind her as she speaks. Her switch from painter to flower photographer resulted from a literal change in vision. In her mid-30s, she tells the audience, rapidly developing cataracts made it difficult to see well enough to paint. Recovering from surgery on her eyes in 2003, she discovered that she could take pictures with a digital camera of flowers growing in her back yard in California. She took pictures every day, taught herself Photoshop, and emailed the photos to family for their enjoyment. Gallery owners began to request her photographs, and a new phase of her career began.
In 1981, when she graduated from CMU with a degree in fine arts, she worked at a variety of jobs to earn money, beginning with the bright idea to wash windows in New York's Grand Central Station. When that scheme ended, she took a minimum wage job at a printing company and an unpaid internship at CBS. She used the unpaid internship as an opportunity to build her artistic portfolio.
While working in New York, she tells the students, she saw Andy Warhol on a street corner but hesitated to speak to him, learning the hard way "the importance of being open to randomness."
Hosking moved to Hong Kong in 1987, where she gained experience and a good income as a copywriter and concept artist. A young man in the audience raised his hand to ask, "Wasn't that risky?" It is the type of challenge that she hears from time to time, as though she could have gone a different way. "Creativity is not a job," she responds. "It's an approach, an attitude—a way of life. The most important skill is the ability to learn new things, to stay agile."
Now living in Lawrenceville, Hosking and her husband, actor and director Randy Kovitz, take on new ventures such as writing the script for the short film, "Lightweight." Set in Polish Hill, it features a young woman returning to Pittsburgh and reimagining her life after losing her fancy New York job and her boyfriend.
"In this economy," she tells the students, "there will be disappointments, some hard times. Don't take to the sofa. Keep moving. Creativity is its own reward." Harris Ferris, executive director of the Pittsburgh Ballet Theatre, calls on all of his creative energies—as a former dancer, an athlete and a businessman with an MBA—to lead the professional dance company and ballet school at their beautiful headquarters in the Strip District.
Even dressed in a crisp shirt and tie, the athleticism shows through. He played tennis and soccer in junior high school, but soon after seeing a regional ballet company in his hometown of Buffalo, N.Y., he began to study ballet.
After college, he says, he did "what a lot of dancers do—wait tables." He worked as a dog walker and live-in help for a family on Park Avenue in Manhattan for one year while he auditioned with independent choreographers and enjoyed becoming part of "the ecosystem of dance." He went on to a 13-year professional career at the Empire State Ballet in Buffalo.
Even when a dancer achieves a successful and fulfilling career, as he did, change is bound to come. Ferris says, "Every dancer faces a sunset." Resilience seems to be the key to staying alive in the arts.
The Pittsburgh Ballet Theatre is partnering with area universities—Seton Hill, Chatham and WVU—to enhance their dance programs and to add elements of dance to related fields such as occupational therapy, thus opening up new career paths for dancers.
Performing artists with an entrepreneurial spirit expand their career options. Julia Erickson, principal dancer with the Pittsburgh Ballet Theatre, baked energy bars at home that became so popular with fellow dancers that she and her husband, Aaron Ingley, decided to market them as barre™, "a real food bar developed by two professional dancers." They are sold at retail outlets such as Whole Foods.
Musicians can also turn their individual talents into enterprises. Ann Labounsky, the Duquesne music professor, acquired the copyrights to her recordings of the complete works of blind organmaster Jean Langlais. She and her husband, Lewis Steele, then started their own recording company, Voix du Vent. Margo Tatgenhorst Drakos, formerly a cellist with the Pittsburgh Symphony, became a technology entrepreneur. She co-founded Instant Encore and is developing AppBridge, an online platform to bring education to those in poverty through mobile phones. Through entrepreneurship, she is following her passion by bringing the arts and education to others.
Making a living in the arts requires qualities common to most professions. "Your reputation matters almost equal to your talent. People hire a positive attitude," says Tomé Cousin, assistant professor of dance at CMU School of Drama. Describing the course of his dance theater career, he adds, "I did the work, and I rarely said no."
Except for one week at the old Froggy's restaurant downtown, he has worked in the arts his entire career. While performing, he watched what went on around him. As a student and later a teacher at Point Park's Conservatory of Performing Arts, he watched how they ran things, even the budgets for performances. While working in musical theater in New York he watched the technical people, so busy during rehearsals. "I was curious about how they design the lights," he says, so he spent time with them, learning the details of lighting design in his free time.
Curiosity and starting as a novice with a new skill equipped him well. He is now an accomplished stage director, creating worldwide performances of the Tony-Award-winning dance play, "Contact," for producer Susan Stroman. He believes that there is a good living to be made in the theater. He first developed workshops for Stroman, and while getting paid for his work, he knew that if the workshop got picked up for a full-blown production, he would have first refusal rights. "And," he says with his characteristic optimism, "you can get percentage points. The original cast of 'A Chorus Line' to this day is getting royalties."
Famous actors and directors such as Holly Hunter and Rob Marshall trace their professional roots to the Carnegie Mellon University School of Drama and return to conduct master classes. "We get to pick their brains," says musical theater sophomore Denée Benton. Her vibrant expression intensifies at the memory of meeting Oscar winner Marshall, who grew up in Pittsburgh.
Networking starts early at the School of Drama—as soon as Benton arrived on campus, she was paired with a senior "big sister" in the conservatory. These mentors, affectionately known as "Bigs," often stay in touch even after graduation. When Benton reaches her senior year, she will participate in the spring Showcase, held in New York, Los Angeles and Pittsburgh, where CMU students present their work to members of the entertainment industry. Benton jump-started her career by auditioning for the Civic Light Opera. As her professor, Tomé Cousin, says, "She nailed it," and now she has a wonderful summer job.
Benton has acted in plays since elementary school. Though she admired professional actors, she says, "I never understood how they got there." At CMU she is on a course that is teaching her how they got there, right down to the details of the business. When she is a senior, she will take a course called "Business of Acting."
For Benton, the arts have "miraculous power. Why does somebody cry when he hears a chord progression, or become elated after a monologue? It is deeper than the mind." She is idealistic and unwavering in her determination. "Now is a better time than ever to follow your dreams. Even being a lawyer does not guarantee a job. When suffering, do what makes you happy—you will be more willing to keep trying."