On a Pedestal: Pittsburgh Playhouse, Literacy Pittsburgh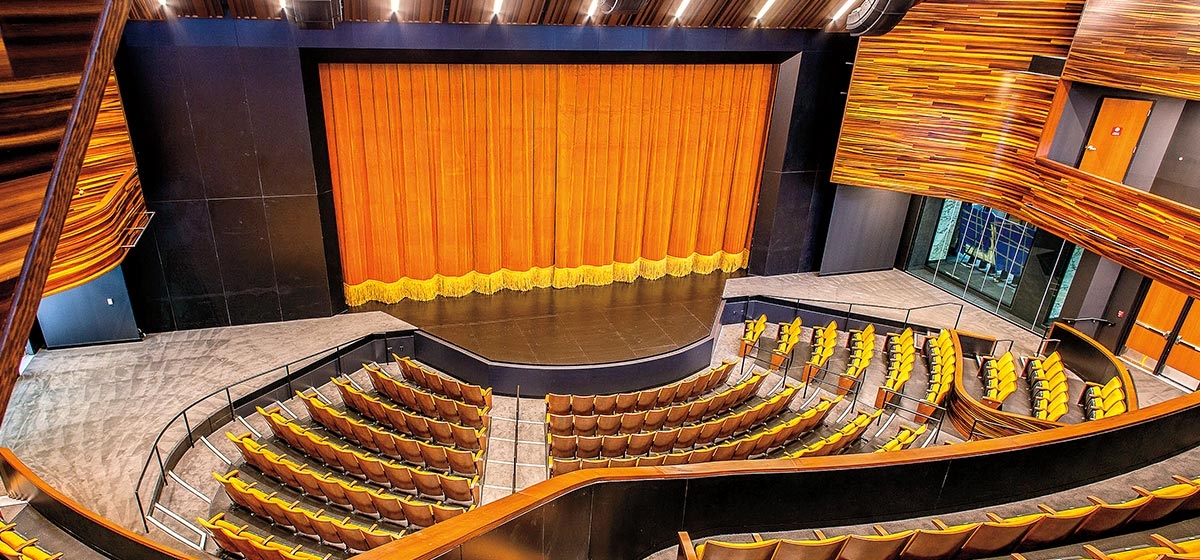 January 7, 2019
The Pittsburgh Playhouse at Point Park University made its debut Oct. 11, opening its doors to a new era for the school, its students, theatergoers and the city. It's built to impress. From its three-story-wide lobby bathed in natural light to a 550-seat theater designed to give passersby outside a glimpse of backstage workings and performance arts classes in session, this playhouse elegantly accommodates its dual role as an entertainment venue and laboratory of learning.

The 90,411-square-foot theater complex also features a soundstage, indoor-outdoor café and paint shop —91 rooms in all for students to learn the ropes in fields such as cinematography, audio, lighting and aesthetics, as well as back-office essentials such as marketing, management, ticketing and programming. It took 28 months and $60 million to complete. The price tag also includes the deconstruction and restoration of three historic buildings and reusing their classic terra cotta facades, stained glass ceiling panels and other treasures that date back to the 19th century.
University President Paul Hennigan, donors, contractor P.J. Dick and others who made this important extension of the city's Cultural District happen should be proud. It's the crown jewel of the school's Academic Village, which has reinvented swaths of the Boulevard of the Allies, Forbes Avenue and Wood Street as an urban college town, injecting another dose of vibrancy into a Downtown already experiencing a renaissance in residential living, restaurants, retail and entertainment. Pittsburgh has long been recognized for the quality of life it offers. The new Playhouse and the Academic Village it resides in make it even more livable.
Literacy Pittsburgh—Can you read this?
With the imminent retirement of Don Block as director of Literacy Pittsburgh, the agency and the city lose the efforts of a man who dedicated his career to giving people a helping hand toward a better education and a brighter future. Reading is the lynchpin of academic achievement and it improves the prospects of people young and old. And that is more important today than ever before as a growing number of jobs demand higher levels of knowledge and skill.
Block spent the past 34 years building the capacity of Literacy Pittsburgh (which until May was known as the Greater Pittsburgh Literacy Council) and providing help to the nearly 15 percent of adults in the region who need literacy services. When he was handed the reins in 1984, the agency reached 100 people on a $50,000-a-year budget. Today, with $4 million to work with, it reaches 4,500 people with programs and tutoring in reading, writing, math and other skills, giving them an opportunity to accomplish in their lives and careers as much as he has accomplished in his.