Take a Chance on a Different Grape
Unique wine varieties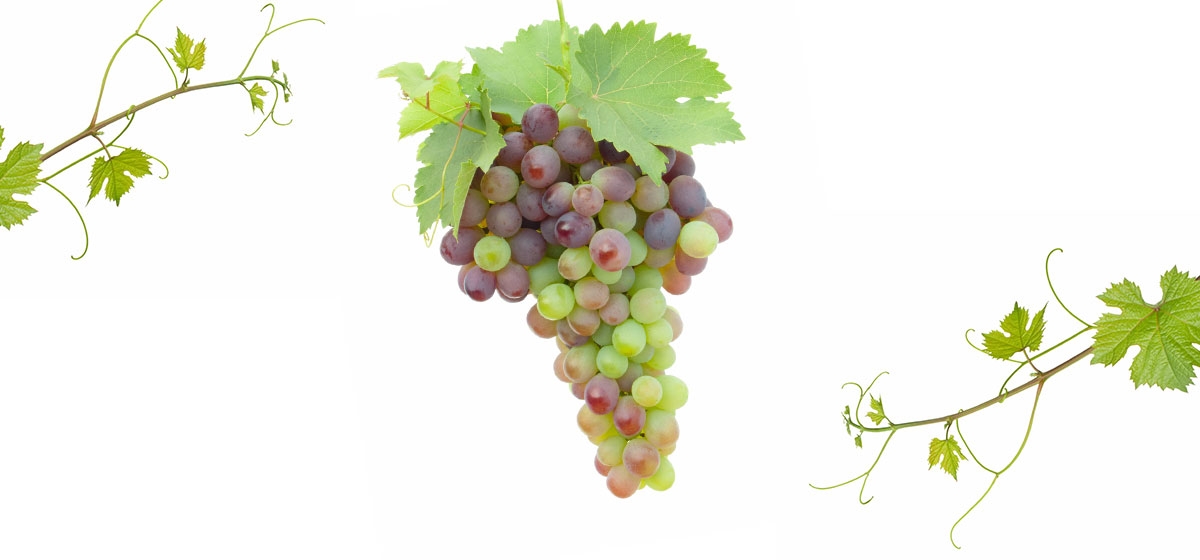 May 20, 2009
There are some 400 wines on my restaurant's wine list, and I can vouch for the deliciousness of every one. Imagine my chagrin when clients come in and order either a pinot noir or a chardonnay. Pinot noir or chardonnay. Pinot noir—

How do folks get stuck in this wine rut? Why the reluctance to try something new? Sometimes, it's my fault. I encourage people to drink what they like and never quibble with someone's taste. But there are hundreds of grapes from which to make wine and endless blends of these varietals. What happened to our adventurous American spirit?
Many diners think ordering wine from a sommelier is a nerve-wracking test of self-esteem. A customer worried about looking silly in front of the wine guy is not going to order something he's not sure how to pronounce. But I promise, any decent sommelier will be cool about that and happy to help you pick out something new and interesting and in your price range.
Other times, people are reluctant to invest in an unknown wine and get stuck with a bottle they don't care for. I understand this fear, so on the rare occasion I see unhappy faces over an otherwise fine new wine, I'll happily make an exchange.
Maybe many casual wine drinkers just don't recognize how many wines are out there. It's like any other food. I grow heirloom tomatoes in my back yard, eight great varieties, and they've added wonderful new flavor and texture to our summer meals. If we only grew Big Boys, we'd miss out on the unique pleasures of a Pink Brandywine or Green Zebra.
Taking a few minutes to browse a serious restaurant wine list or stroll around one of the LCB's Premium Collection stores can be an eye-opener. You're missing a lot of good wine, chardonnay people! Here are a few of the tastiest wines you've never tried, great for summer sipping, and not too much of a strain on the budget.
Gewürztraminer. Talk about delicious wines that don't sell because people can't pronounce them. (It's Geh-VURTS-tra-meen-er.) My favorite, by Fetzer (PLCB price $9.99), is grown in this country, though the white grape originally hails from Germany. Its name comes from the German word for "spicy," and it's a perfect complement for fresh fruits, salads or Asian cuisine.
Grüner Veltliner. Ask for "Groovy," and the sommelier will know what you mean. Look for versions from Austria and Eastern Europe. Don't drink these dry and sometimes peppery white wines solo; enjoy them with a meal that balances the acid in the wine. Laurenz Sophie Grüner Veltliner ($14.99) is a good pick.
Müller-Thurgau (Mooler TOOR-gow), for years a mainstay of German and Austrian wine production, is now cropping up in vineyards around the world. A tasty Italian version by La Vis ($11.99) has unique, slightly oily notes, but also a flowery nose. Like the best Müller-Thurgaus, it has character and lingers on the palate.
Torrontes (Tore-ON-tez), from Argentina, is a generally inexpensive, wonderful food wine with lots of clean fruit flavors. It's now available in Pennsylvania from a number of producers, including Santa Ana ($9.99).
Fiano di Avellino is a grape grown in Italy since ancient times, but it's new to many American wine lovers. I first sampled Mastroberardino's version ($14.99, Chairman's Selection) only recently, but it's a wine I will return to—dry, rich, smooth and lingering.
In warm weather, whites like these are typically my go-to wines. But if I'm grilling meats, I'll serve a slightly chilled red. Don't go crazy with the chilling—either give it a few minutes in an ice bucket, or keep it in the fridge and remove an hour before serving.Grenache is a grape you know, even if you don't recognize the name. It's a prominent ingredient in blended wines as upscale as France's famed Chateauneuf-du-Pape, and as commonplace as California jug wine. On its own, Grenache is a nice medium-bodied wine with hints of dark fruits and spice. Try California's Ca' del Solo Vineyard Grenache ($19.99) or look for lower-priced garnacha from Spain, or a French Grenache rosé.
Malbec is another red grape hiding in plain sight. It's long been part of Bordeaux blends, and now it's in the spotlight as the lone grape in well-regarded Argentine malbecs. To indulge my American bias, I found a deep red, rich version from Northern California: Christine Andrew Malbec ($12.99).