Pittsburgh Today & Tomorrow Report 2011
How does the "city-state" of Pittsburgh stack up against competitor regions across the country? Also, what does our region's future hold? Get the facts about Pittsburgh in this first-of-its-kind report.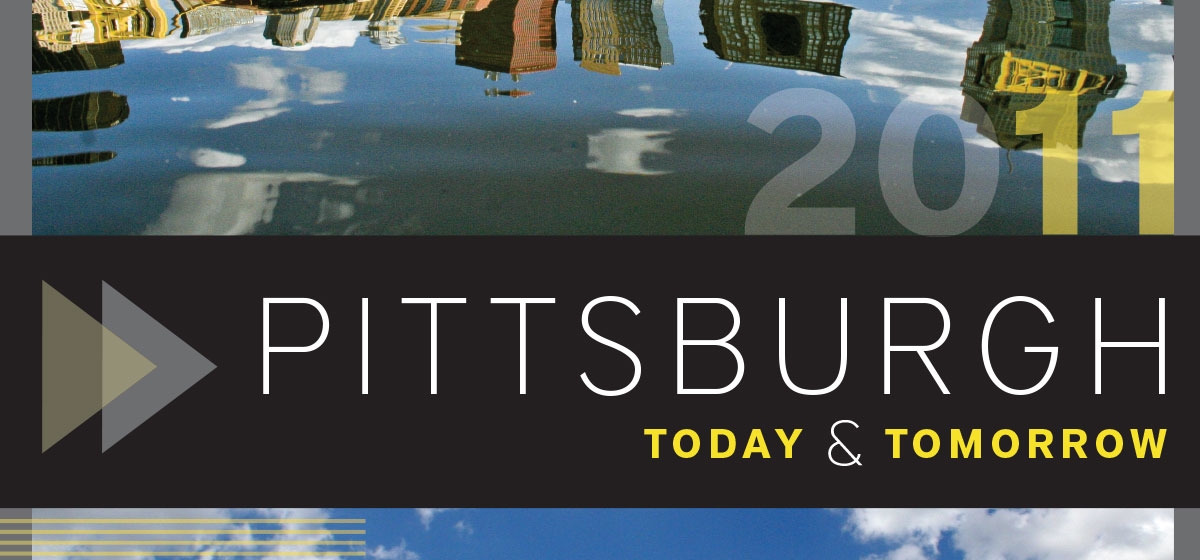 February 28, 2011
In January 1983, unemployment in metropolitan Pittsburgh reached 17.1 percent as deep recession and structural change rocked the region. Steel strikes raged, and famous mills went cold.

In time, an unwelcome realization settled in: Pittsburgh would never be the city it had been. As the Bruce Springsteen lyrics went, "Foreman says these jobs are going, boys, and they ain't coming back—to your hometown."
The economic cataclysm sent untold thousands of young people from Pittsburgh to seek work elsewhere. It created the now legendary Pittsburgh diaspora and left a demographic hole that made Pittsburgh one of the nation's oldest regions. It also set in motion years of soul-searching, major reports commissioned on Pittsburgh's future, and, ultimately, a resolve in quarters across the city to remake Pittsburgh.
It's not a stretch to argue that 1980 marked the end of the 30-year, post-World War II expansion period in Pittsburgh and the beginning of another 30-year phase. These last 30 years have been an era of seeking a viable future and then swimming through open sea to reach its shores. From necessity, we began to think and cooperate as a region, along the lines of Ben Franklin's famous quote: "If we don't all hang together, then surely, we shall all hang separately."
Finally, in the last several years, a new city-state of Pittsburgh has emerged. It has a diversified economy built on brain power. And this new regional economy has stood as a rock of stability as "the Great Recession" has battered the nation. We're still strong in manufacturing, but we're a leader in energy, finance, healthcare and education as well. We're home to world-class sports teams and a vibrant arts scene; we've hosted the G-20 summit and World Environment Day, and our quality of life continues to win acclaim in national and international rankings.
We have by no means perfected the region, but after 30 years, we are poised to consider our regional future, not with a measure of fear, but from a position of strength.
Today, the Regional Indicators at Pittsburgh Today publishes "Pittsburgh Today & Tomorrow," with an eye on the facts of our current situation and on our region's future. In the pages ahead, readers can assess where we stand compared with 14 other benchmark regions in 10 categories: Arts, Demographics, Economy, Education, Environment, Government, Health, Housing, Public Safety and Transportation.
The Regional Indicators considers Greater Pittsburgh to be a 22-county region, including eastern Ohio and northern West Virginia. And as part of this report, we have enlisted the help of leaders across this region; we asked them to describe a problem we need to solve or an opportunity we need to seize in order to build a strong future.