Pittsburgh Today and Tomorrow 2011
February 20, 2011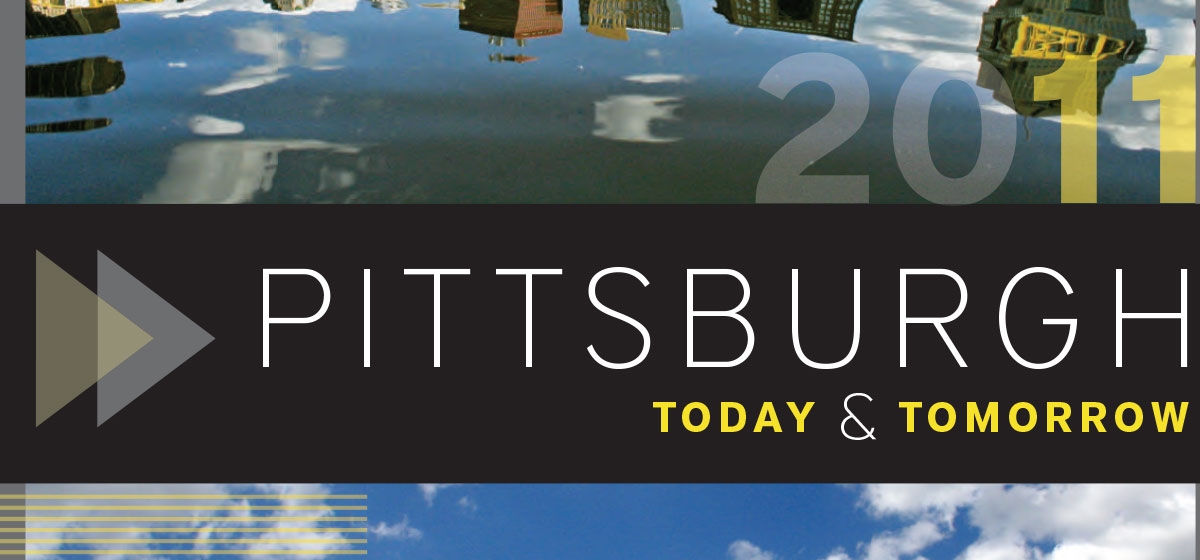 February 20, 2011
In the 2011 Pittsburgh Today & Tomorrow report, readers can assess where Pittsburgh stands compared with 14 other benchmark regions in 10 categories: Arts, Demographics, Economy, Education, Environment, Government, Health, Housing, Public Safety and Transportation.

The Regional Indicators considers Greater Pittsburgh to be a 22-county region, including eastern Ohio and northern West Virginia. And as part of this report, we have enlisted the help of leaders across this region; we asked them to describe a problem we need to solve or an opportunity we need to seize in order to build a strong future. The history of Pittsburgh is a story of human accomplishment, beginning the day George Washington envisioned coal in the hills and a fort at the Point. Today we face the beginning of a new phase in the story of Pittsburgh. What should our goals be for the next 30 years? What kind of new leadership will we need in order to achieve them? We hope that this report provides valuable information for forging a new strategic vision for our region's future.
To view a PDF version of Pittsburgh Today and Tomorrow 2011, click here.