Pittsburgh Region's Labor Force Shrinks Dramatically (and Unemployment Rises)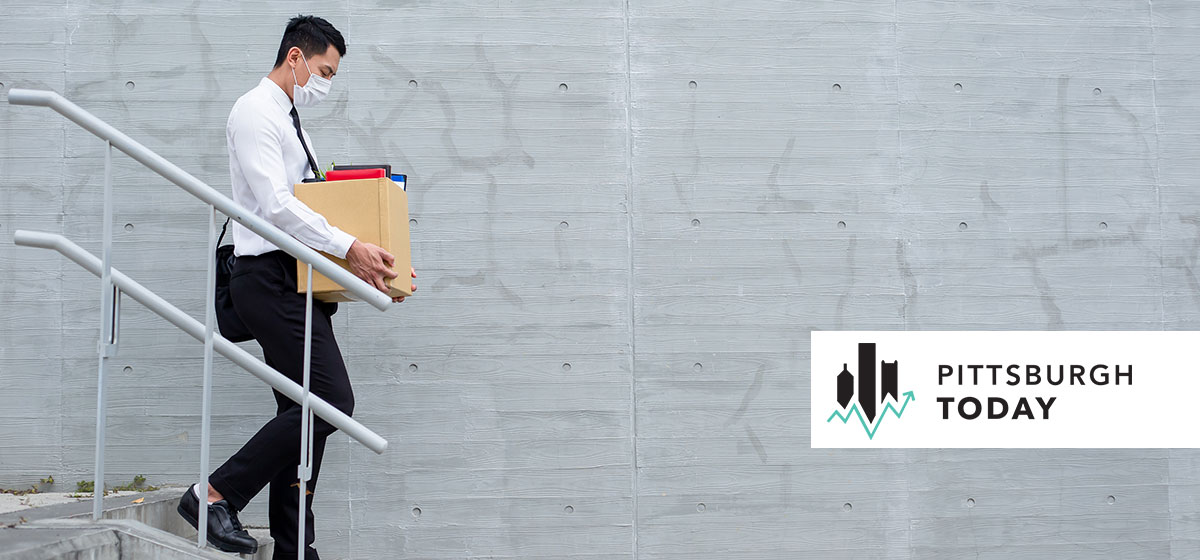 March 18, 2021
The Pittsburgh region's unemployment rate climbed and thousands of workers in the region left the labor force in January as the COVID-19 pandemic continued batter the local economy.

Unemployment rose from 6.8 percent in December to 7.6 percent in January, Pennsylvania labor data suggests.
The January increase is more dramatic when compared to January 2020, when the jobless rate was 4.7 percent two months before the pandemic arrived in southwestern Pennsylvania. The number of people unemployed grew by 32,800 during that 12-month period, according to Pennsylvania Department of Labor Center for Workforce Information & Analysis program data.
"It's not so surprising in a COVID-context," said Chris Briem, regional economist at the University of Pittsburgh Center for Social and Urban Research. "Unemployment is up by what would normally be a fairly significant amount. But in these COVID times, there've been much wider swings."
Butler County started the year off with the lowest unemployment rate in the region at 6.6 percent. Fayette County was saddled with 10 percent unemployment rate, the region's highest. In Allegheny County, which includes the City of Pittsburgh, 7.6 percent of workers were unemployed in January.
The shrinking regional labor force is another concern. The labor force lost 46,200 workers from January 2020 to January 2021.
"The biggest story is that there has been no noticeable rebound in the size of the region's labor force," Briem said. "The fact of note is that we've got a lot of the jobs back from the worst of the spring, but the labor force has not come back at all. The size of the labor force is not much different from where it was in 1991."
National reports suggest that women have been exiting the workforce in large numbers during the pandemic. When schools resumed in September — many of them practicing remote learning — 80 percent of people who left the workforce were women, according to a McKinsey & Company analysis of U.S. Census Bureau data. The following month, workforce participation among women dropped to 57 percent — the lowest level since 1988, according to a recent report from the National Women's Law Center.
Several factors contribute to the shrinking regional labor force, including caregiving and its disproportionate impact on women, early retirements and fewer student workers on campuses this year or students who aren't working at rates they usually do, Briem said.
"Once the public health issues abate, the jobs will likely rebound," Briem said. "If there's not a labor force to fill those jobs, that will likely be one of the bigger economic issues impacting in the region coming out of the pandemic. The region should be focused on getting folks back into the labor force. But that will be a challenge because all regions will be facing a similar situation."