A Win for Wilkinsburg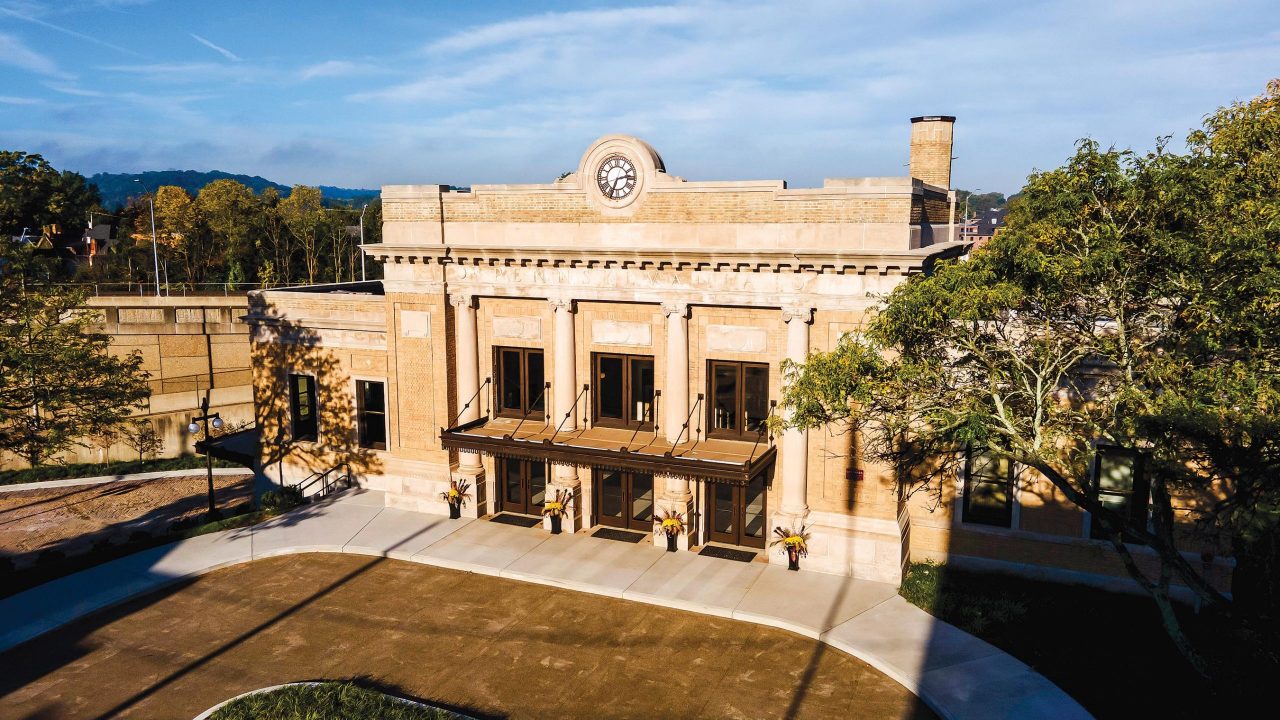 January 26, 2022
After five years of construction and $6.5 million, the Wilkinsburg train station has changed from being nearly a ruin to being completely and beautifully restored. The restoration of the historic landmark provides a striking and hopefully catalytic example of what is possible in building a new Wilkinsburg. The 10,000-square-foot Beaux-Arts building opened in 1916, serving the then-thriving town on Pittsburgh's eastern border. When Amtrak discontinued service in 1975, the station closed and the borough's fortunes continued a long and steady decline. The failing municipality's property tax structure often makes starting new businesses there impractical, and the Wilkinsburg Community Development Corporation is promoting a referendum in May that would merge Wilkinsburg with the City of Pittsburgh. After decades of decline, we applaud the civic leaders — Tracey Evans, Bill Schenck, Bill Krahe, State Sen. Jay Costa, State Rep. Ed Gainey and many others who have been working for years to forge a new day for Wilkinsburg and its residents.
Three-legged Savior

If a dog is man's best friend, what do you call a dog who saves your life? In July, a three-legged dog ­— Tater Tot, who lost a limb to cancer — jumped into the Allegheny River in Freeport, when his owner fell off a dock, at the River Forest Yacht Club and was knocked unconscious. Tom Kissel, 76, was under the water for nearly 10 minutes, and Tater Tot swam in circles above his master until he ultimately got the attention of nurse Mary Jo Lender who was docking her boat nearby with her husband, Brian. Brian and two other men pulled Kissel from the water, and Mary Jo applied CPR on Kissel for 20 minutes until paramedics arrived at the remote location. Paramedics jolted Kissel back to life with a defibrillator. Tater Tot, a Jack Russell/Pomeranian mix, had been Kissel's son's dog but didn't take to the new grandchildren. And so it was that four years ago he came to live with Kissel and ultimately saved his life.
A Labor Force Solution
Western Pennsylvania leaders have warned for years that Greater Pittsburgh would face an acute labor shortage if we didn't attract new people into the workforce. The problem stems from our anomalous demographic profile — more older people than younger people, brought on by the exodus in the mid 1980s after the collapse of steel. Those who moved away then took their future children with them. Now, however, what was already a significant local problem has been seriously aggravated by the pandemic-related labor shortages gripping the entire country. In the current labor force crisis, the efforts of two local nonprofits — Life'sWork of Western Pa and Achieva — have never been more important. For a long time — 94 years for Life'sWork and 70 years for Achieva — these two have been helping people with disabilities find work with local employers. It's a double benefit. Businesses throughout the region need workers, and when our fellow citizens who have a disability attain meaningful and successful employment, they become engaged and productive members of society. We salute the staffs of Life'sWork and Achieva and encourage others to support their efforts.