Old-Growth Majesty
Hearts Content National Scenic Area
Courtesy of Western Pennsylvania Conservancy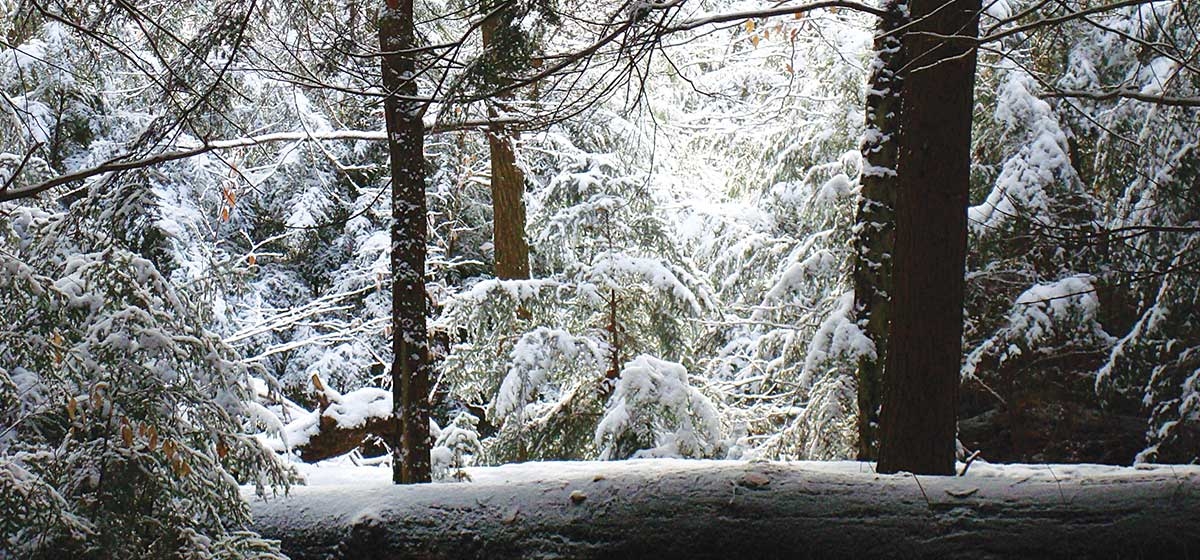 November 20, 2016
One of the most spectacular places to visit in western Pennsylvania is an old-growth forest in the Hearts Content National Scenic Area within the Allegheny National Forest. A timber company gave the property to the U.S. Forest Service in the early 1920s, and today this area is home to one of the last remaining untouched and intact forests in the Northeastern U.S., with 300- to 400-year-old trees that tower to 160 feet.

Located near the town of Tidioute in Warren County, this scenic area within ANF's 342-acre Hearts Content Recreation Area hosts a 20-acre stand of uncut white pine, Eastern hemlock and American beech forest. The tree species here are among the tallest of their kind in the Eastern U.S.
An easy one-mile loop trail circles the ancient trees, where contemplation and grandeur are imparted just by standing at the massive trunks of these beautiful giants—particularly the pines, which soar well above the rest of the canopy. Winter enthusiasts can enjoy a 6.4-mile cross-country ski trail or hike on more trails for longer outings through the adjacent Hickory Creek Wilderness. Nearby parking and picnic areas are available.
Hearts Content became part of ANF when the forest was established in 1923, and its protection was further ensured when it became a National Natural Landmark. However, only the surface land was in public ownership, leaving the centuries-old forest vulnerable to gas and oil development. More comprehensive protection was provided when the Western Pennsylvania Conservancy obtained subsurface ownership on 122 acres and transferred these rights to the U.S. Forest Service in 1990, ensuring the permanent protection of this unique and timeless forest.
For more information about Hearts Content Scenic Area, go to fs.usda.gov/allegheny.