Oil Creek State Park
Western Pennsylvania Conservancy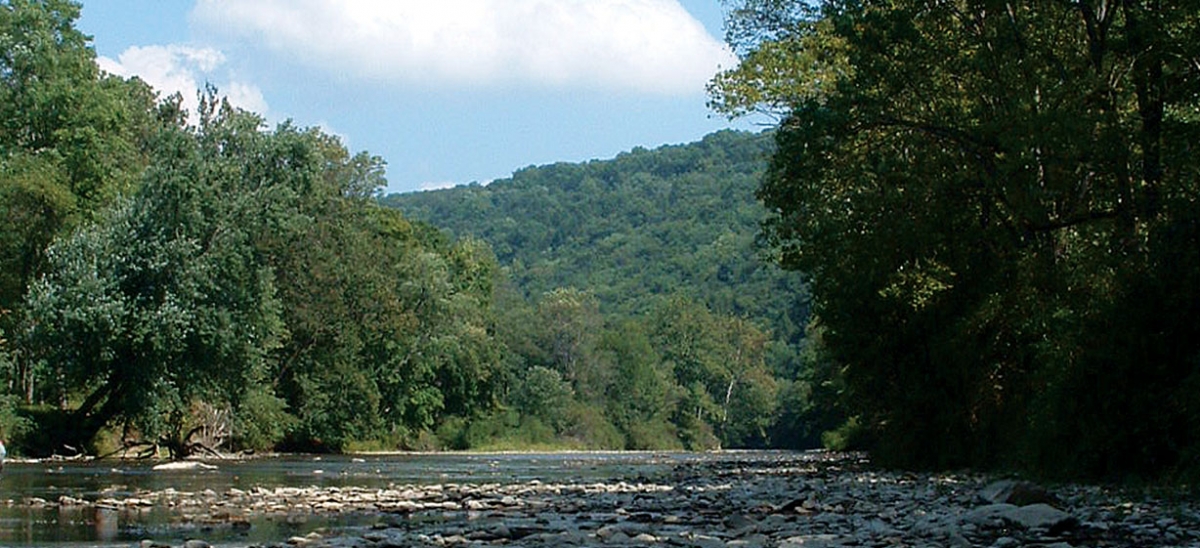 November 20, 2013
Western Pennsylvania has an abundance of extraordinary places to hike. A few of these, such as Oil Creek State Park in northern Venango County, provide substantial regional history along with a scenic landscape.

This 7,300-acre forested park along the 12-mile stream valley of Oil Creek contains 52 miles of trails. Some are rugged routes of repeated ups and downs across tributary ravines; one is nearly level and has a paved rails-to-trails bike path that shadows the stream along its secluded, 500-feet-deep valley.
Visitors who have seen historic photos of the deforestation and industrial oil development that took place in the valley more than 150 years ago often appreciate the amazing rejuvenative powers of nature. The effects of the world's first commercial oil well, located at this site in the mid-1800s, and the subsequent oil boom, are now evident only in remnant traces of infrastructure. The tranquility of the park today is occasionally interrupted by the remaining active railroad on the valley's east side. However, visitors mostly hear the sounds of birds and of Oil Creek and its tributaries. Hiking the area, it's difficult to imagine that at one time Oil Creek's waters ran blue and black.
A hiker could spend a few days in the park, on 36 miles of the moderately rugged Gerard Trail. This loop features rich forest communities, including many wildflowers in the spring. Because of the deep dissected configuration of the Oil Creek valley and its tributaries, the landscape includes a diversity of trees, starting with American sycamores along the main creek. Birches, maples and eastern hemlock stand on the slopes, while oaks and hickories populate the upper elevations.