Now Entering "Happy Valley"
The home of Penn State makes a great weekend trip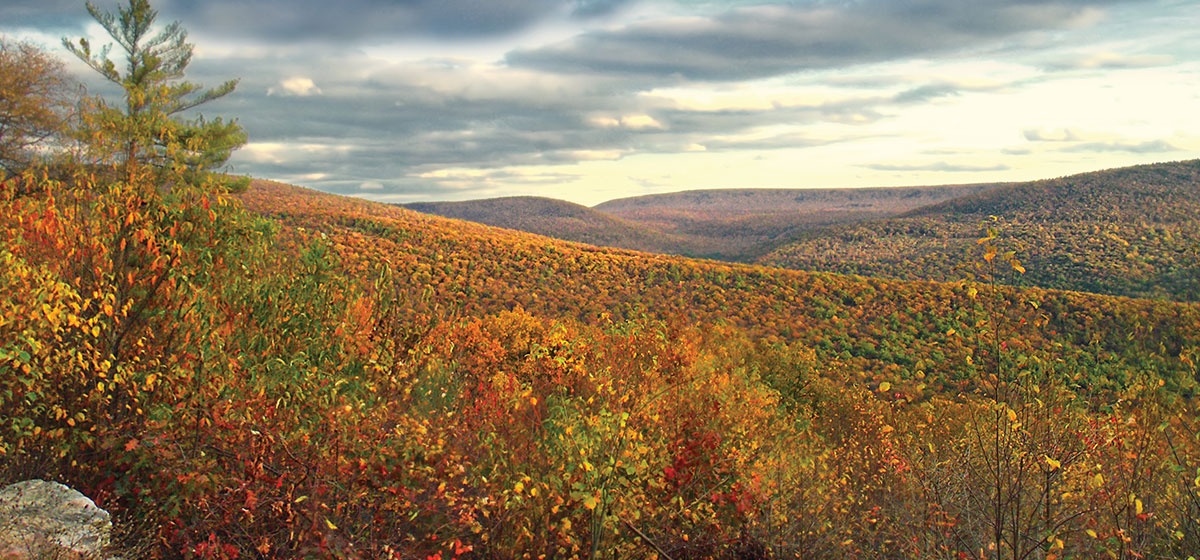 August 21, 2016
The Pennsylvania State University has more than 645,000 living alums. Obviously, they know about "Happy Valley," as do the throngs who attend football games each fall. But if you've never visited Penn State, State College or Centre County, it's well worth exploring, especially on a quieter, non-football weekend.
---
---
While there are chain hotels available, go to the 21-room Carnegie Inn and Spa located within the Toftrees Resort and get one of the large king rooms with luxurious bathrooms, Frette linens, antiques and oriental rugs. The included cooked-to-order breakfast is delicious and inventive, and they also have an ample wine cellar and award-winning dinners. Numerous public areas are great for relaxing with a cocktail or cozying up with a book by a roaring fireplace. ESSpa Kozmetica is on site, and there is an adjacent fitness facility. A great central alternative is the storied Nittany Lion Inn, within walking distance of town.
A quick drive through campus will take you past everything from iconic buildings like Old Main to newer ones like the Dickinson School of Law. Don't miss the much-photographed Nittany Lion sculpture. Park the car and walk through The Arboretum at Penn State, which combines the University's academic mission with a promotion of plants and their importance and history. The gardens, groves and children's area are a delight in any season.
Treat yourself to a giant, hand-dipped cone at the Berkey Creamery. Half of the 5 million pounds of milk used annually there comes from Penn State's 225-cow herd, and they produce hundreds of thousands of gallons of ice cream, frozen yogurt, sherbet, milk, and hundreds of thousands of pounds of cheese, sour cream and yogurt there each year. In business since 1896, America's largest university creamery scoops more than 750,000 cones annually, while fulfilling its primary role as a working food science lab. (The founders of Ben & Jerry's Ice Cream took their correspondence ice creammaking class here in the 1970s.)
A short walk away, the 11-gallery Palmer Museum of Art features displays of some of the 6,000 pieces in its permanent collection, including paintings by Old Masters and American artists, ceramics, sculptures and special exhibitions.
Art lovers attend the Central PA Festival of the Arts in State College each July, with visual and performing artists and vendors from across the country participating for almost 50 years. The People's Choice Festival of Pennsylvania Arts & Crafts, featuring local artists, is held simultaneously in nearby Boalsburg.
A trip to State College wouldn't be complete without a stop at Ye Olde College Diner for some grilled sticky buns. Whether for breakfast with hot coffee, or late at night, after hitting up the local bars, these famous stickies haven't changed in 70 years.
For a delicious lunch or dinner, try Gigi's. While they have the fresh and inventive farm-to-table menu, they also have "farm-to-shaker" cocktails, which often feature local spirits, fruit shrubs and other local ingredients in creative combinations. For a more casual experience, try Happy Valley Brewing Company for a tasty meal and great beer selection.
If you enjoy microbrews, wine or spirits, a number of establishments are part of the Central PA Tasting Trail. Happy Valley and Mt. Nittany Vineyard & Wineries are worth a visit. Cider lovers can try Good Intent Cider or Keewaydin Cider Mill. Distilleries include Big Springs Spirits in Bellefonte, located in a former match factory (also occupied by the American Philatelic Society and Research Library, for you stamp lovers). Big Springs produces a variety of whiskies, rums, vodka, gins and cream bourbon, using grain from a 20-mile radius and water from the adjoining Big Spring, voted Pennsylvania's Best Tasting Water in 2014.
Just east of State College is Tait Farms. A 60-year-old, family-owned, organic farm producing fruits and vegetables. The Harvest Shop carries primarily house-made or local fruit shrubs, jams, honey, dressings and more, as well as unique serving and decorative items— great for hostess gifts. The Greenhouse is geared to gardeners, with edible and ornamental plants, pots, statuary and gardening tools.
History lovers should plan a stop at the Pennsylvania Military Museum in Boalsburg. The outdoor shrine has monuments and plaques dedicated to infantries, artilleries, battalions and various events from 1747 to present day. Inside, visitors can see exhibits dedicated to all branches of modern warfare. There is also a great little gift shop with all sorts of military objects, toys and books. Boalsburg also claims to be the birthplace of Memorial Day. There are several other historical museums there, including the Boal Mansion.
Centre County abounds with outdoor opportunities from hiking trails to skiing to world-class fishing to swimming and golf. The fall leaves make a drive in the country or mountains spectacular.
So whatever the season, deck yourself out in Blue and White and head for Centre County—it's worth the drive!