Nap's Cucina Mia
A taste of Italy near IUP
Photo by Joseph Sabino Mistick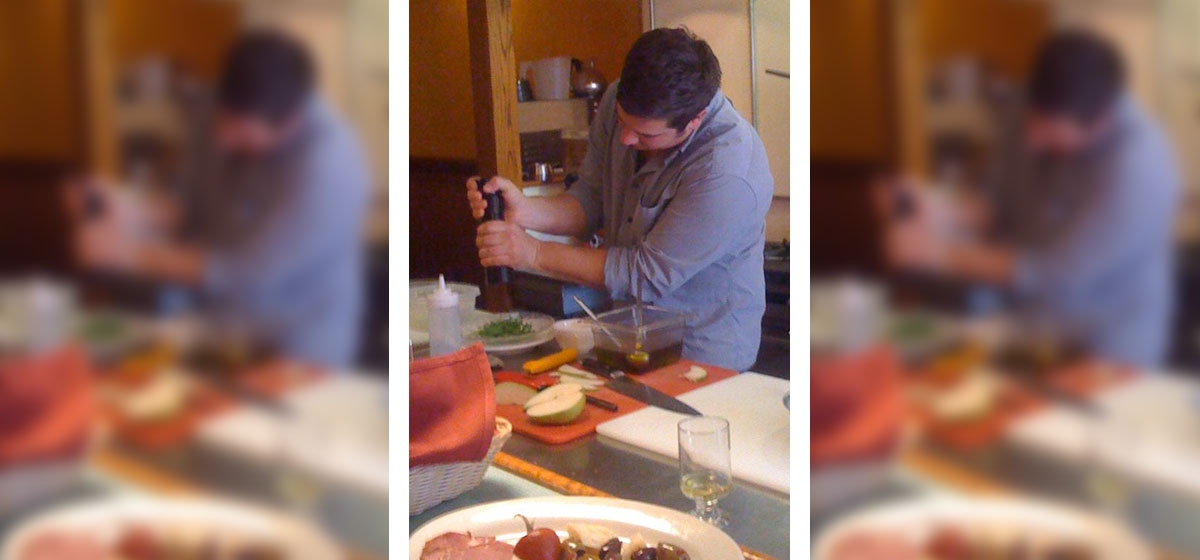 February 23, 2009
This Napoleon and Josephine story has a happy ending. It began in 1952, just two blocks from the Indiana University of Pennsylvania campus, when Napoleon and Josephine Patti opened Nap's, a shot-and-beer joint along the main drag of the small town.

For years, Nap's was a regular stop for the guys who made their bones wrestling coal out of the ground. In 1992, as the mines were fading, Nap's could have gone the same way. Instead, Mary Jo Karas, daughter of the couple, re-opened the spot as Nap's Cucina Mia.
Suddenly more family restaurant than bar, Nap's became known for hearty home-cooked meals, with many Patti family recipes still featured on the menu. To this day, fresh pasta with Nonna's sauce is a favorite, along with ever-changing specials that allow Mary Jo's son, Nick, now the chef at Nap's, to flex his culinary muscles.
These days, you might find seared scallops over bacon lentils with an apple cider reduction sauce or grilled swordfish over risotto verde with peach salsa alongside spaghetti al vongole or aglio olio on the menu. As Mary Jo says of her son, "Nick has revived our place."
In December, Nick still prepares the traditional Feast of the Seven Fishes for Nap's customers. When he describes the constant tension between tradition and modernity throughout Italian culture, he says, "That's what I enjoy most about this restaurant and in my food."
Nick graduated from IUP with a degree in geography. Ask him what a geographer does for a living and he will quickly tell you: "cook." So, after graduation, he headed for Florence, and returned to Nap's a year later with a master's certificate in Italian cuisine.
Nick starts most days at nearby Yarnick's Farm, where he mounts a four-wheeler and drives into the fields for inspiration. He calls it a "Zen-like" experience as he surveys the dew-touched crops and imagines possible specials in his mind's eye.
"I do Italian conceptually, not literally," Nick says. "Great Italian food is the result of fresh ingredients found at home and not dried or processed ingredients that must be imported from Italy."
Nick's crabcakes, which are held together magically, are simply sautéed in olive oil and served with lightly dressed arugula. "Even people from Maryland love them," Nick says.
Filet mignon and veal chops, rubbed with olive oil and perfectly seasoned, are prepared in a cast-iron grill pan at the open kitchen behind the bar. The chops are sometimes served atop a creamy romano cheese polenta and the steaks get the right pasta side.
For dessert, there is always tiramisu and La Prima Espresso coffee, supplied by Nick's Uncle Sam, direct from Pittsburgh's Strip District. Located within walking distance from the Indiana County Courthouse, the hospital and the IUP campus, Nap's draws a solid mix of lawyers, doctors and professors. Students comprise the rest of the crowd, attracted to Nap's by one special item that does not appear on the menu.
Alicia Myers, one of the twenty-somethings that often gather at the bar while Nick is doing his afternoon prep, describes Nap's as "a place where you feel like part of the family no matter who you are." And when you are far from home at college, there is nothing better.