Mount Oliver Incline, Circa 1895
photo: Pittsburgh Railways Company Records, 1872-1974, AIS.1974.29, Archives Service Center, University of Pittsburgh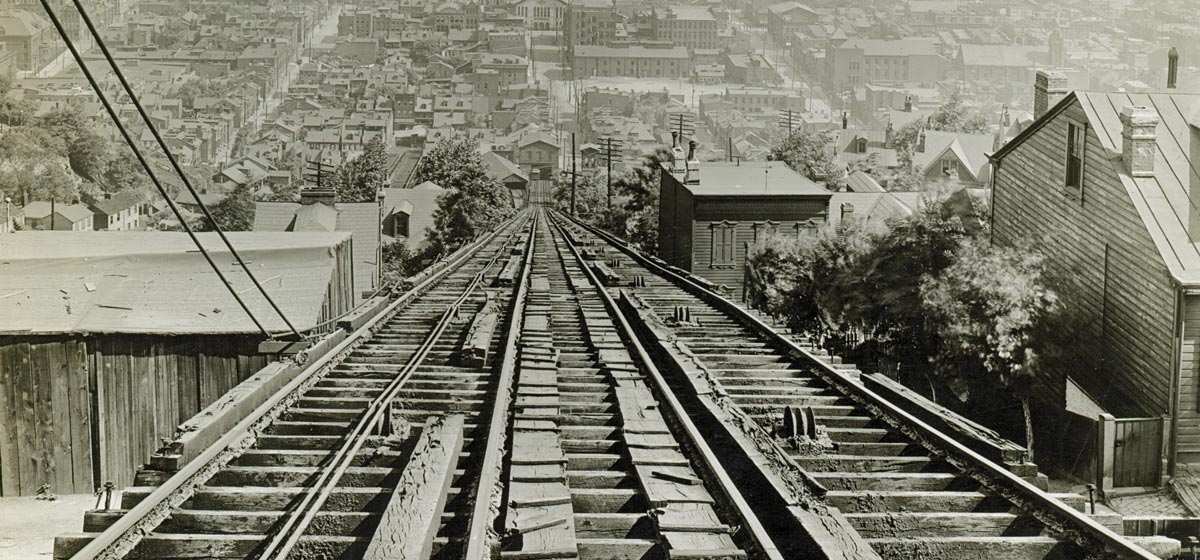 February 20, 2016
When the mount oliver inclined railway was built in 1872, it was
Allegheny County's second incline, and an average one-way ride cost six cents.

Its cars traveled from 12th Street, South Side, to its eponymous height—
from which this photo was taken—gaining 377 feet of elevation over 1,600
feet of track and depositing riders at Warrington Avenue. Designed by Prussian
engineer John Endres and his daughter, Caroline, the structure was originally
made of wood, but was later rebuilt in iron. By 1891, it was one of seven inclines on the
Monongahela River. The Mount Oliver Incline's last day of operation was July 7, 1951.