New Long Stairway in Mill District, 1940
Jack Delano, medium-format nitrate negative, January 1940. Farm Security Administration, Office of War Information Photograph Collection, Library of Congress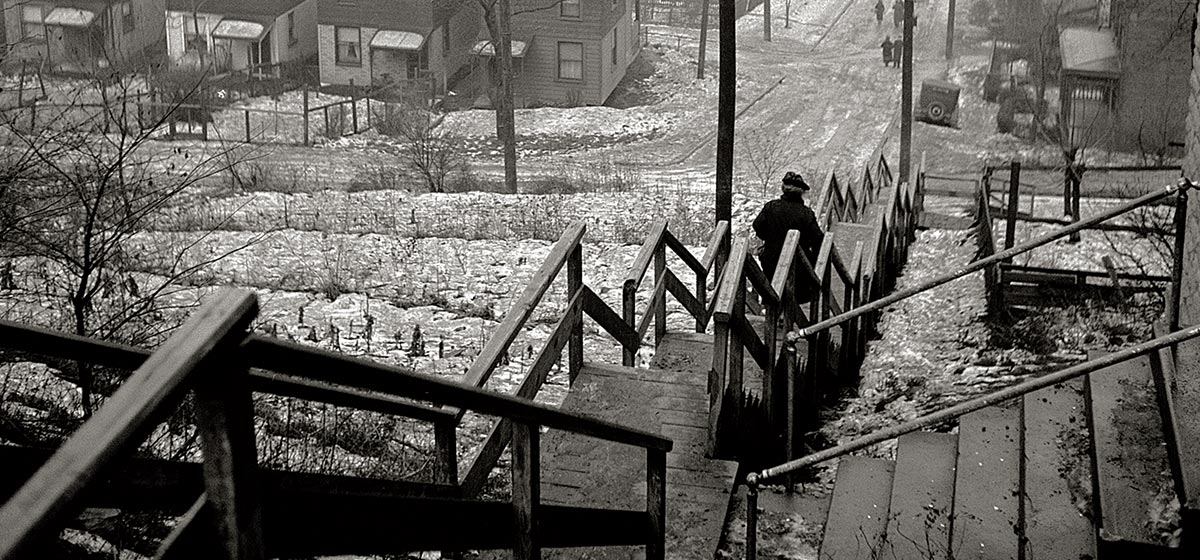 January 15, 2018
Perched atop a network of stairs, photographer Jack Delano captured this snow-dusted Hazelwood scene in 1940 for the Farm Security Administration (FSA).


A Russian native who settled in the Philadelphia area around age 10, Delano studied art and music at the Pennsylvania Academy of the Fine Arts. Known primarily for his dramatic images, Delano, who relocated to Puerto Rico after World War II, also became an accomplished musical composer.
At a time when the U.S. was still in post-Depression recovery, this image became one of many Delano contributed as a government- retained photojournalist tasked with documenting rural and urban conditions across the U.S. between 1935-44. The FSA project chronicled the need for, as well as the effects of, President Roosevelt's New Deal federal programs. Widely published in periodicals of the day, this historic visual collection of nearly 177,000 images now resides in the Library of Congress.