Molded Tooth Staggered Gear and Worker, 1913
Gift of Mesta Engineering Company, Courtesy of Carnegie Museum of Art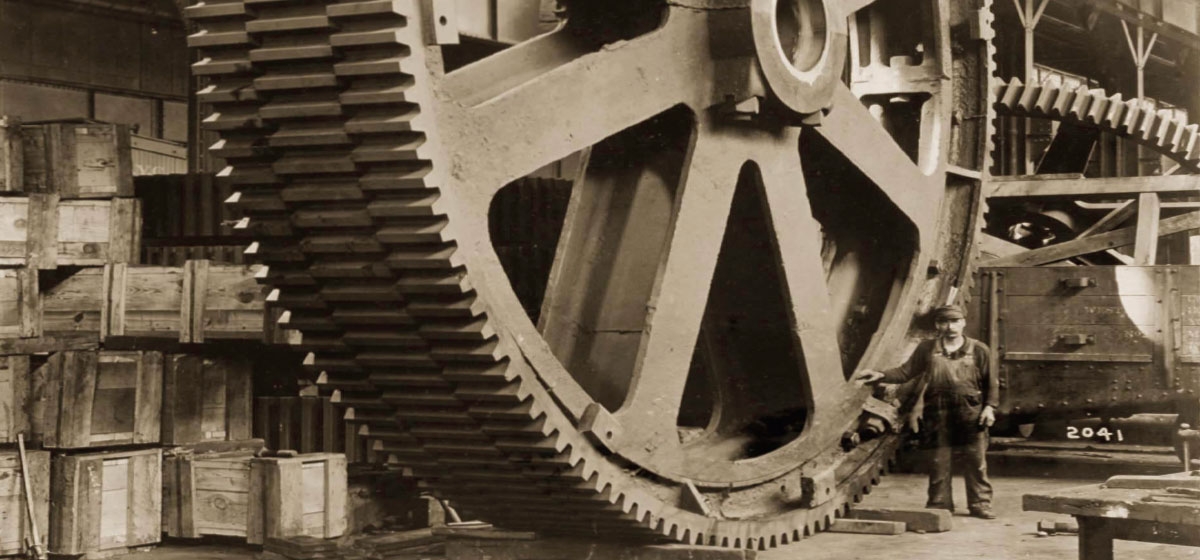 August 21, 2016
The Mesta Machine Company churned and smoked on more than 20 acres of
land along the Monongahela River.

Though its central product was steelmaking equipment—supplying
some 500 mills around the globe—Americans had Mesta's 3,000 employees to thank for their working cars
and refrigerators, ship hulls and power plant turbines. During the Depression, then-president Lorenz Iversen
would announce each new contract by having a podium built on the shop floor, clambering up and shouting,
"We got this job because you're the best mechanics in the world!" Most of the plant's employees hailed from
nearby West Homestead, and it was the rare person who wasn't in some way related to his colleagues.