Local Unemployment Slides Lower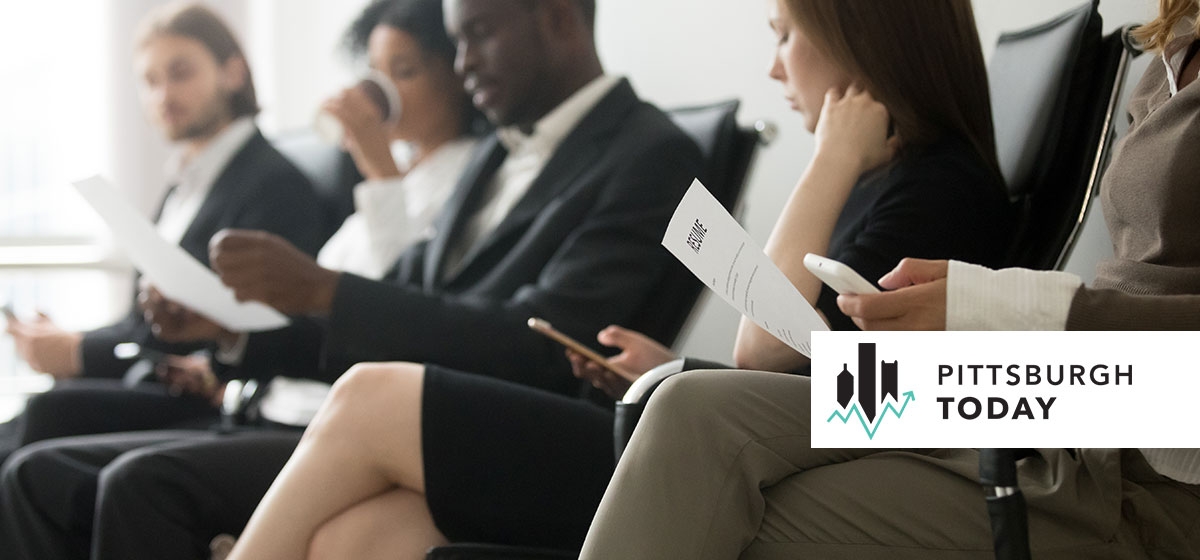 January 4, 2019
Unemployment fell in November throughout southwestern Pennsylvania, continuing the downward trend seen for most of 2018. But peer regions did a better job whittling away at their unemployment rates, as has also been the case over the past year.

The seasonally adjusted unemployment rate for the Pittsburgh Metropolitan Statistical Area fell .7 percent, from 4.9 percent in November 2017 to 4.2 percent in November 2018, according to U.S. Bureau of Labor Statistics data released today.
Despite improvement, the unemployment rate in the Pittsburgh MSA remained higher than the national average and the gap widened. The U.S. unemployment rate stayed at 3.7 percent in November, a 49-year low.
Whether December closed the gap remains unclear. The Labor Department reported this week that the nation added 312,000 jobs in December, while the national rate of unemployment rose to 3.9 percent, largely because more people were actively looking for jobs. Regional job growth and unemployment data for December are not expected to be released until later this month.
Peer regions do better
While the unemployment rate slid lower throughout 2018, southwestern Pennsylvania is still trying to catch up to its peer regions. The Pittsburgh MSA unemployment rate was the second-highest of the 16 Pittsburgh Today benchmark regions in November and well above the benchmark average of 3.5 percent. Only Cleveland had a higher unemployment rate at 5.1 percent. Minneapolis led the regions with the lowest rate of 2.5 percent.
Place matters when it comes to employment in the region. The unemployment rate in Butler County was 3.9 percent in November, the lowest in the Pittsburgh MSA. Fayette County had the highest rate at 5.8 percent.
When it comes to the labor force numbers, long-term trends matter most. Still, labor force data in November offered the region a glimmer of optimism: The Pittsburgh MSA labor force increased by 8,800 workers, while the number of unemployed residents fell by 7,400 from November 2017 to November 2018.