Light as Air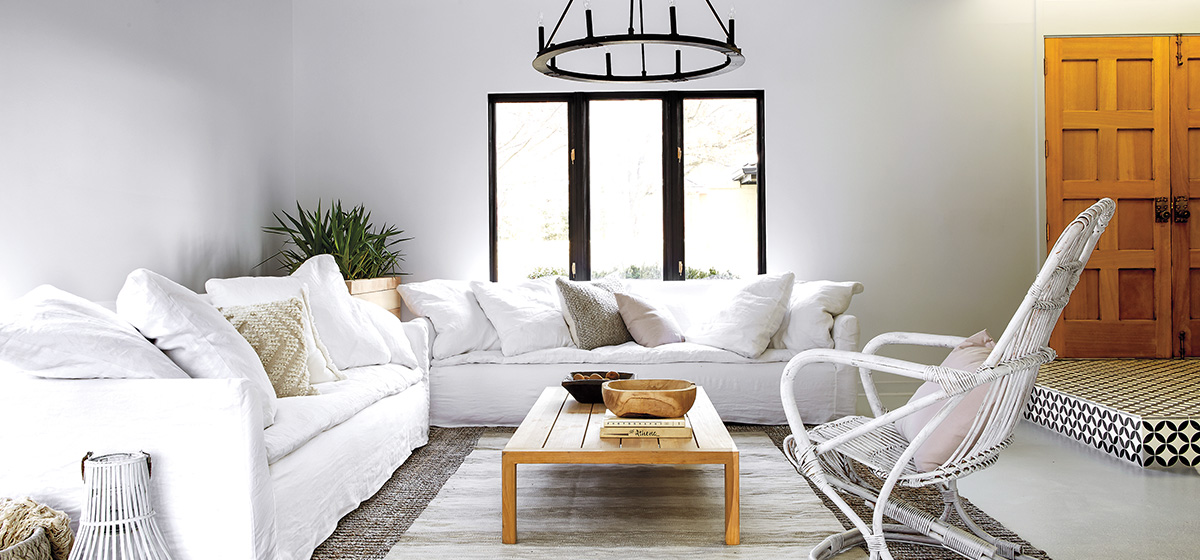 April 12, 2021
Leanne Ford is working from home these days, just like everyone else. But home for Ford means Pittsburgh, as in the entire city and its environs.
The interior designer and star of HGTV's "Restored by the Fords" is positioning her new season, "Home Again with the Fords," as part of a national trend. People across the country are returning to places where they grew up to quarantine, to work remotely, to reconnect and often, to find a better life.
For Ford and her contractor brother and co-host, Steve, that meant a return to the city after living in Los Angeles and elsewhere. And it meant filming their show here, sifting through tons of requests to find the projects that are most challenging and appealing.
"My favorite part of doing the show and doing it in Pittsburgh is there are so many different styles of architecture," Ford says. "I Iove playing with them all."
The process begins with homeowners submitting a request to Ford online, telling their story and sharing their dreams. The network is very involved in the selection, Ford says. "Then we go check out the space and see if they have a budget, see what their style and inspiration is and if it aligns with our style. When you're working with clients, you need to have a close connection. Really, basically we're all dating. We take it seriously. These are people's homes.
"We really do a deep dive into their aesthetic, how they want to live. I ask a boatload of questions. At the end of the day, we hand the house back to them and they have to be thrilled with it. We present to them what we believe to be the best plan so they know getting into it what we're going to do, but you can never really see it until you see it in person."
For a North Hills family with a Spanish-flavored home from the 1960s, the transformation was impressive considering their request — they wanted a vacation home for their real home. "The architecture I felt was interesting. It felt special and different. There was some beauty to the space, but it was very dated. We simplified the style and freshened it up."
Out came the wall-to-wall carpeting and the metal banister on dark metal stairs that had a wonderful, sweeping shape and set the tone for the renovation. A large raised entrance landing seemed in the way but was too expensive to move. The solution was covering it in beautiful tile. And the kitchen now feels "a little bit Greece, a little bit Mexico."
"The house just had to be reimagined. That's a lot of what it is. It was all there telling us what to do," Ford says. "We always do some fun construction magic, and giving a new coat of paint makes a big difference."
Being back in Pittsburgh has not crimped her style. In fact she says the city is rich in resources. In addition to her brother, Ford uses Williamson Construction on her projects. Her signature fondness for vintage and salvage has found ample opportunity for treasure hunting in places like Construction Junction, FarmHowz, Kinsey Vintage Market, Garden Style Living, Toll Gate Revival, Bass & Bennett and Weisshouse, which offers found objects as well as new furnishings and rugs.
Ford also has her own line of tabletop, décor and furniture for Crate and Barrel, a sleek assortment of modern offerings in neutral tones and a choice
of light or dark wood. They're the kinds of things she likes to use — minimal, organic-shaped and sculptural, and they pair well with the textures that are another Ford trademark. The results have brought her legions of fans who can now, for a fee, consult with Ford remotely on theexpert.com.
"I just think we tapped into a style that a lot of us appreciate. It's relatable and warm and artistic, but you still want to jump on the sofa and relax. We put expensive things next to inexpensive things. We play that way. But at the end of the day I want to inspire people to think differently about their own homes. You don't have to have a big budget to make a difference."