LeoGreta, Il Burloni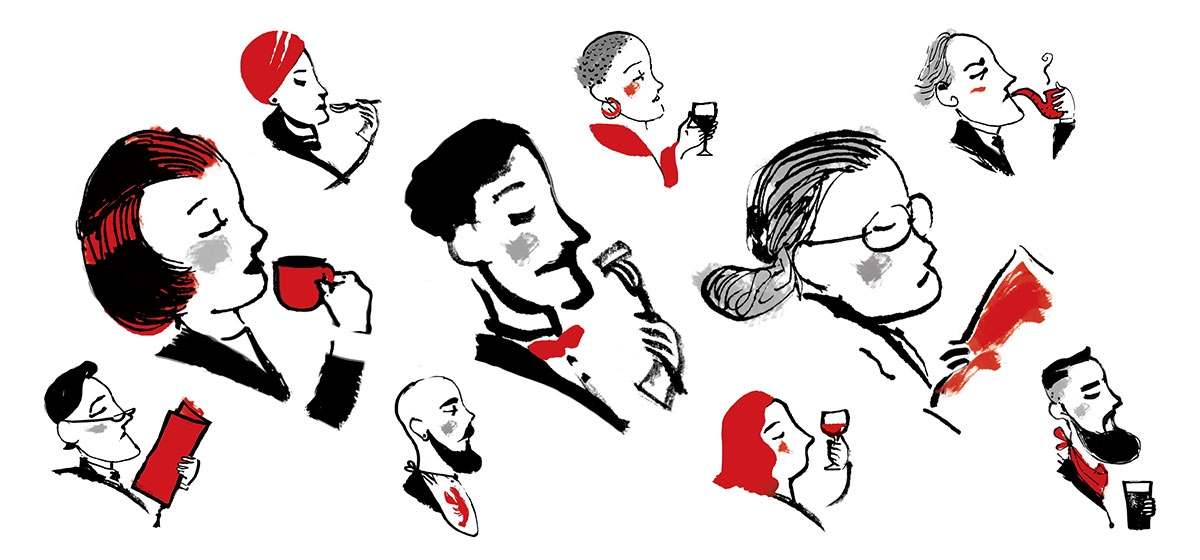 February 25, 2020
The Pittsburgh Quarterly Restaurant Review Board recognizes outstanding restaurants and chefs, publishing the top 20 annually in "The List." Diverse board members are chosen for their interest and knowledge of food and fine dining. Each is anonymous, ensuring no special treatment during restaurant visits—but in the coming reviews, each has picked an icon from the array above, and that icon will accompany their reviews so you can follow each board member via his or her icon. Throughout the year, they dine out frequently, sharing their experiences with other members via mini-reviews—brief, off-the-cuff impressions not meant to be definitive or comprehensive. And now we share them with you!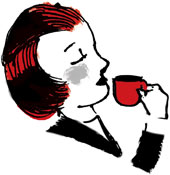 LeoGreta
301 W. Main St., Carnegie, Pa. 15106. 412-489-6382.
This is my favorite spot for Pittsburgh Italian. Everything is homemade and straightforward. The atmosphere is warm, intimate and inviting. The food is always high quality and delicious. The antipasto platter is piled high with prosciutto, mortadella, salumi, pickled cauliflower, roasted red peppers and olives. The beans and greens are made with fresh navy beans and the beans/greens/sausage ratios are perfect. Delicious salads included the fennel salad with grapefruit and the arugula and radicchio. The gnocchi, linguini carbonara, spaghetti and meatball and chicken parmesan were all outstanding.
I did not like the nightly special. It was a meat-filled cannelloni, which came as a crepe filled with shredded meat in a brown sauce. Others enjoyed it; I personally didn't like it. The desserts were outstanding. The coconut cream pie and buttermilk panna cotta being the standouts. We took the opportunity to ask the chef to consider removing the sandwiches from the dinner menu and replacing them with some interesting vegetable side dishes. He seemed to find it a worthwhile suggestion. Perhaps it will correspond with the eventual reconfiguration of the kitchen that will be done once the adjacent bar space is finally open. It is expected that the bar area will open in the next few months and will serve small plates and the sandwiches. The place was jammed and on a Sunday night.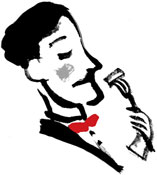 Il Burloni
2101 Greentree Rd., Pittsburgh, Pa. 15220. 412-278-1880.
Friday night dinner for four at Il Burloni in Scott Township. It's definitely worth trying if you enjoy great Italian food and BYOB. This restaurant was originally opened by Jonathan Vlasic from Alla Famiglia and later sold after he opened Arlecchino Ristorante in Peters Township. Il Burloni is now owned by Danielle and Corinne Fortunato.
We arrived on time for our reservations at 7 p.m. The restaurant only has about ten tables and it was packed. Reservations are highly recommended. After being seated, our server gracefully uncorked our wines and placed four wine glasses on the table. She also brought out bread and dipping oil. The bread was below average and not something to look forward to.
We ordered beans and greens with sausage and the fried zucchini to start. Both of these items were exceptional. The escarole was tender and fresh and the overall taste and texture left you wanting more. The fried zucchini was thin and flaky and the portioning did not disappoint. I would make these two dishes a standard if you plan on visiting this restaurant!
Next, it was time for our entrees. We ordered a variety of dishes, which gave us the option to sample all that this restaurant had to offer. I ordered the penne alla vodka with chicken. This creamy and flavorful dish was well portioned and above expectation. My wife ordered the assorted vegetable plate which had a wide variety of grilled vegetables. This would make a great starter or side for the table to share. Our friends ordered the glazed salmon, which was the special that evening, and the veal with crab. They said that both dishes were well seasoned and prepared, and their plates were practically licked clean (so it must have been good). We also ordered a dish of the spicy crab alfredo for the table to share. This is my favorite dish at Il Burloni. Unfortunately it is not on the menu, but if you ask your server, the chef may surprise you. It's similar to their penne alla vodka, but with large pieces of crab meat and a spicy sauce.
We were stuffed and did not order dessert.
Overall, the restaurant was above expectation in all categories: food, ambience and service. The only downside is that since the restaurant is so small, when someone opens the front door and it's cold out, you feel it. Dress warmly, just in case.
My wife said it did not pass the "Italian test" that she has created for Italian restaurants in Pittsburgh, but it is still one of her favorites for overall food quality and taste.