DiAnoia's, Sarafino's, Over Eden
Photo by Aimee DiAndrea Anoia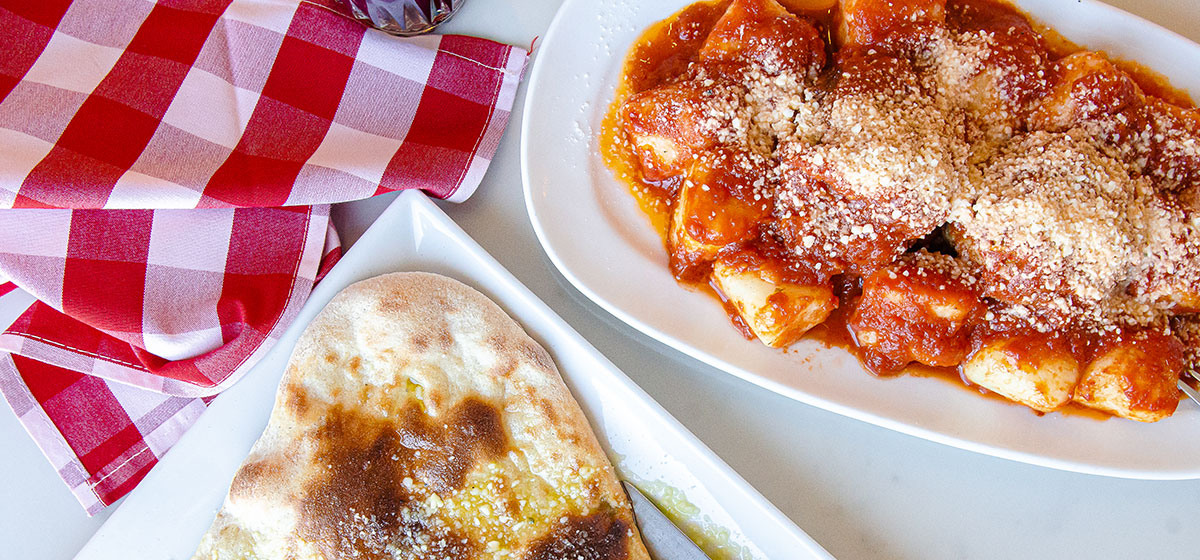 March 11, 2020
The Pittsburgh Quarterly Restaurant Review Board recognizes outstanding restaurants and chefs, publishing the top 20 annually in "The List." Diverse board members are chosen for their interest and knowledge of food and fine dining. Each is anonymous, ensuring no special treatment during restaurant visits—but in the coming reviews, each has picked an icon from the array above, and that icon will accompany their reviews so you can follow each board member via his or her icon. Throughout the year, they dine out frequently, sharing their experiences with other members via mini-reviews—brief, off-the-cuff impressions not meant to be definitive or comprehensive. And now we share them with you!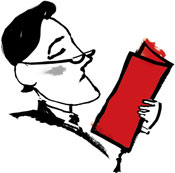 DiAnoia's
2549 Penn Ave. Pittsburgh, Pa. 15222. 412-918-1875
DiAnoia's is the best new addition to the Pittsburgh restaurant scene and a great go-to restaurant destination. Aimee DiAndrea and Dave Anoia have done a fantastic job staying true to their authentic Italian roots and have curated a menu reflective of the rich culture. I've dined here for brunch and dinner and am always impressed by the quality of food and service no matter how large or small my party and time of day. It's also worth noting that there seems to be very little turnover at front of house, as I routinely see the same bartenders and wait staff—a testament to what must be a true family-feel behind the scenes. Their wine menu is unique and authentic to Italy, which means wait staff are educating me on my options, helping me find pairings that best match my entree, and I'm encouraged to try new flavors. I recommend the gnocchi, fresh bread and whipped ricotta, breakfast pizza, roasted carrot bolognese, lasagna and pappardelle.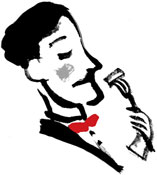 Sarafino's Homestyle Italian
40 East Crafton Ave., Pittsburgh, Pa. 15205. 412-922-8911.
Friday evening dinner for two. This restaurant does not take reservations. We arrived around 8 p.m. and the wait was 30 minutes. After being seated, we were pleasantly greeted by our waiter. She noticed that we had brought our own bottles of wine, so she prepared two wine glasses and uncorked our first bottle. After pouring each of us a glass, she brought hot homemade bread (the best in the city!) and homemade dipping oil to the table. We ordered beans and greens and bruschetta as appetizers. Everything was delicious, well portioned and visually pleasing!
We ordered the Rita's Pasta, which is their version of penne ala vodka. It had just the right amount of sauce and spices and the pasta was cooked al dente! My wife ordered the pasta aglio olio. Even though it's a simple dish, it was full of flavor and cooked just right. We did add red pepper flakes to the dish, but that's only because we like ours spicy. After dinner we still had wine to finish, and our server brought out more bread and oil for us to finish the bottle. Overall it was a great experience. The restaurant is very small, authentic and homey feeling. The BYOB is an added bonus. During warmer weather, they have outdoor seating on the sidewalk.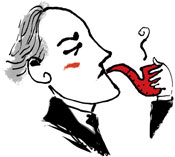 Over Eden
177 40th Street, Pittsburgh, Pa. 15201. 412-785-7825.
First visit: Spectacular view, great cocktails, Spanish/Mediterranean menu, very exciting dining space open to the outside. A knockout hotel restaurant that is perfectly suited to Lawrenceville. Not a large menu right now, only dips, sandwiches, bowls and platters. I understand that it will be expanded soon.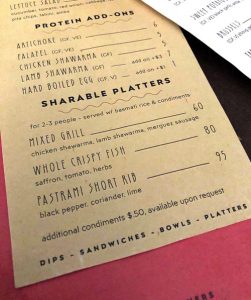 Note the photo of sharable platters. I think this is the most innovative new concept. Since this is a place to be with friends, it makes sense to share these coordinated dishes vs. ordering random appetizers. A trend in the making. My martini had a few drops of walnut oil—just the right simple twist on my standard go-to-cocktail. The whole crispy fish was devoured before I could get a photo. A very exciting space to take out-of-town guests looking for something trend forward.