Bar Botanico, Il Pizzaiolo, Superior Motors
Photo courtesy of Bar Botanico.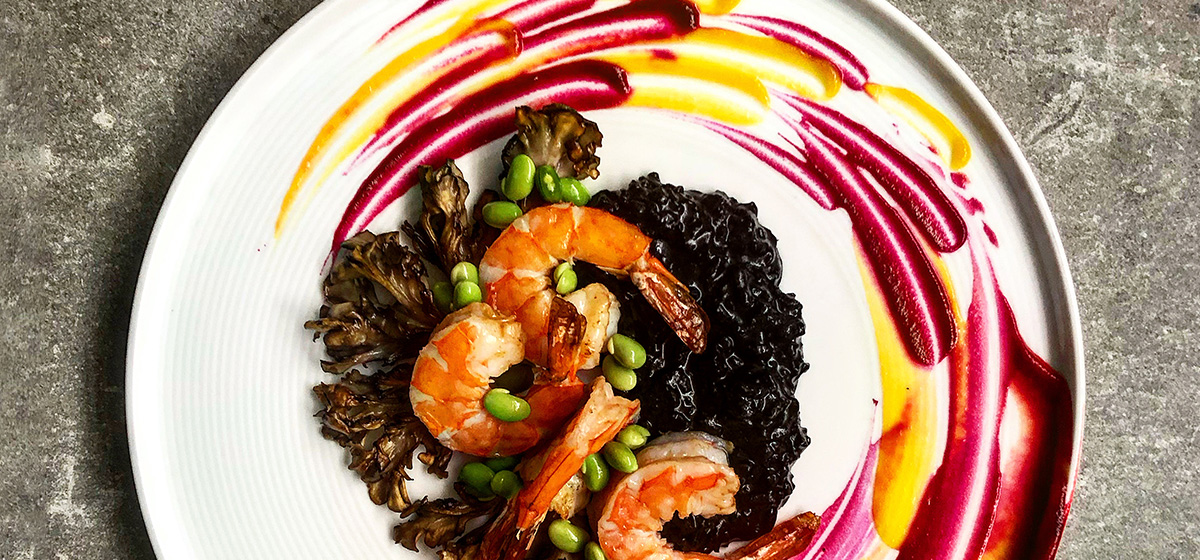 February 19, 2020
The Pittsburgh Quarterly Restaurant Review Board recognizes outstanding restaurants and chefs, publishing the top 20 annually in "The List." Diverse board members are chosen for their interest and knowledge of food and fine dining. Each is anonymous, ensuring no special treatment during restaurant visits—but in the coming reviews, each has picked an icon from the array above, and that icon will accompany their reviews so you can follow each board member via his or her icon. Throughout the year, they dine out frequently, sharing their experiences with other members via mini-reviews—brief, off-the-cuff impressions not meant to be definitive or comprehensive. And now we share them with you!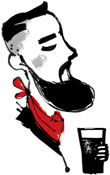 Bar Botanico
4325 Butler St., Pittsburgh, Pa. 15201. 412-258-4790.
Monday dinner around 7 p.m. This was the first time I tried this relatively new spot in Lawrenceville and it did not disappoint. It's a smaller space with a cozy yet modern vibe and very friendly and personable staff. For those who don't know much about the restaurant, they describe themselves with the following blurb: "At Bar Botanico, we specialize in chef curated meals based on local and seasonal ingredients. Our kitchen will work around your preferences to create a unique family style dining experience."
They also mention that this format helps to eliminate food waste from excessive menu offerings. It's important to note that they also apply this concept to their bar, which seems to be extremely accomplished and is a popular spot in the area for craft cocktails. We enjoyed a glass of the Brut Rose / Scarpetta/ Friuli-Venezia Giulia, Italy, which was delightfully crisp, smooth and refreshing.
We started with a "Pizza Set" of the shellfish variety, which comes with an additional two small plates. The small plates came out first: a small salad with a wonderful, not overpowering poppyseed vinaigrette and some fresh steak cut pomme frites with an aioli for dipping. The shellfish pizza arrived next. Coming in at 12" this pie is plenty large enough to share or be a whole meal itself. The topping of fresh huge mussels were cooked to perfection and not at all dry or rubbery. The mussels were accompanied by caramelized onions, roasted garlic and olive tapenade, all over a white sauce base. While the flavor was wonderful, the pizza ultimately fell flat as the sheer amount of toppings made the crust soggy towards the center of the pie. Don't think I would order this again. Instead opt for a shellfish dinner set that would still feature these amazing mussels.
Below: Bar Botanico pizza.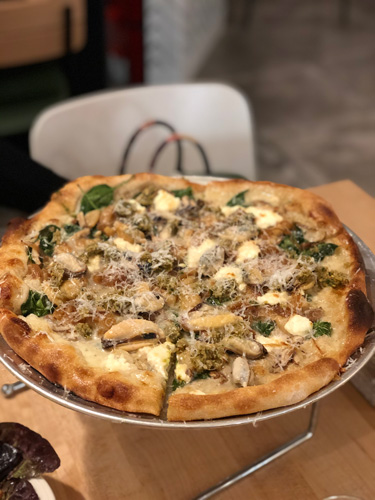 We then moved on and ordered the meat and fish dinner sets a la carte (no additional side parings). The meat dish was a braised beef short rib over a bed of grits with some roasted veggies. The grits were a little on the bland slide but the tenderness and flavorful sauce that accompanied the beef helped to bring the entire dish together. The fish was a pan-roasted mackerel over a bed of parsley infused rice with a small side of spicy kimchi. The fish was cooked very well but ultimately, I was looking for a little bit more flavor and the kimchi was almost overpoweringly spicy.
With no space left to eat another bite, we skipped dessert, but will absolutely be back to taste the sweets another day.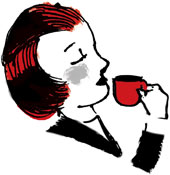 Il Pizzaiolo
3405 Harts Run Road, Glenshaw, Pa. 15116. 412-767-0700.
The food was good. We shared an antipasto Napoli and I would venture to say it was outstanding. Each vegetable was prepared uniquely and filled the plate in a beautiful presentation. There were delicious, mild eggplant cubes, sautéed zucchini slices, roasted colored peppers, marinated wild mushrooms, carrots, cauliflower with golden raisins and rapini. The olive oil flavoring was prominent and delicious. The Funghi (mushroom) pizza was plain but fine. The crust was blistered and chewy as opposed to crispy. It was a little soggier than I prefer, but it was acceptable.
A couple of service issues tainted the experience. While our server was prompt and paced the meal responsibly, I did not enjoy being seated in a cramped corner booth directly next to the only other occupied table in the large dining room. The lighting was too dark to read the menu. We were never offered a wine list but handed a paper, which listed a few wines by the glass and the bottle. We were told the manager "was excited about" these particular wines. They were not priced in a way that was exciting and they were not particularly "exciting" wines. It felt more like they were wines that they hoped to move. I probably should have asked to see the main wine list, but I just wanted a glass and thought I should try the recommended selections. I would not do that the next time.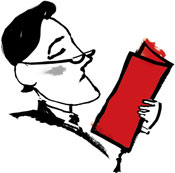 Superior Motors
1211 Braddock Ave., Braddock, Pa. 15104. 412-271-1022.
Ranked on TIME's World's Great Places to Visit, Superior Motors is well worth the drive to Braddock. Superior Motors brings Modern American to an unexpected neighborhood, and Kevin Sousa has raised the bar he's set with past endeavors. My party of three was promptly seated and we received high quality service from our server, Ariana, who greeted us warmly upon arrival. Two of us were first-timers, and she was incredibly knowledgeable about the menu, sharing her favorites and walking us through each section of the menu. She also inquired about any dietary restrictions, and although this didn't apply to our party, I sincerely appreciate and am always left with a good first impression when asked since I know many vegetarians and have friends/family with food allergies/sensitivities.
We were debating between a few main courses but were all convinced to try the pork, which she called "a flavor explosion." We were very pleased with our selection, which lived up to her description: rich but with the right portion size so none of us felt as though we overindulged. I'll be back soon and am confident that Superior Motors will continue to impress.