Judging the Best
A look at the nuances involved in wine competitions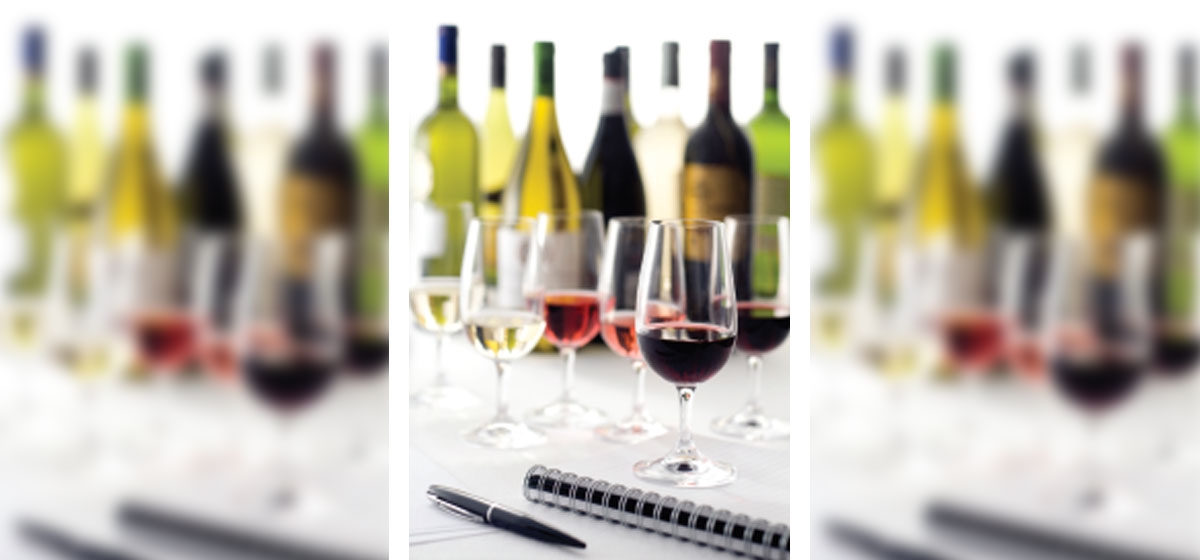 May 20, 2012
Say "state fair" or "county fair" and most folks picture themselves under the summer sun, snacking on corn dogs and deep-fried Twinkies. It's a summertime tradition across the country.


My state fair routine is a little different. Maybe I'll be in a conference room sorting through dozens of chardonnays or debating the merits of one merlot over another. As a wine judge on the fair circuit, I'm often one of the people who voted on the gold medals you'll see draped over prize winners at the fair.
Tasting wine for hours at a time, to find the best? It's a great gig. But it's not for the casual wine drinker. For large events, such as the California State Fair, judging wines is an exhausting exercise, as the judging panels evaluate hundreds of wines over a few short days. Last summer we sifted through more than 400 wines for the chardonnay category alone, tasting wines all day long. And yes, we spit them out.
Many event organizers test potential panelists on their qualifications. One had me taste several wines, then turn over my tasting notes. The wines were taken away, mixed up and returned to me to re-evaluate. Were my findings consistent? Was I able to identify how the wines had changed over time, with exposure to air? Could I correctly identify flaws in a wine? I guess so. I keep getting asked back.
A judge's expertise and integrity is critical. Wineries pay entry fees to be judged and usually provide a case of wines for the judging and related promotional events (typically fundraisers). This can be a good investment. A Best of Show or gold medal helps bring an unknown wine to the market's attention, and may embolden shoppers to try it. Rieslings from Red Newt Cellars, in New York's Finger Lakes, are getting buzz here after winning repeated gold medals (available at select PA Wine & Spirits stores, $13.99 and up
Wines in competition are usually dictated by geography—at the Sonoma County Fair, you know where all the wines are from. They're broken down into categories, by varietal or location. Tastings are "blind," with the wines presented to judges in unmarked, numbered glasses. Big categories may be run as "retain and eliminate," with judges thinning the herd with a simple "yes" or "no," then returning to the yeses to determine rankings.
Then we talk. If the panel favors a wine I didn't care for, I'll just say, "I don't think I could sell that in my restaurant." When I sample something special, I'll try to get some for my wine list. I snatched up excellent California examples from Jeff Runquist Wines (Golden State Winery of the Year in 2011), Eberle Winery and Peirano Estate after enjoying them in judging (in select PA Wine & Spirit Stores; visit finewineandgoodspirits.com for availability
It's most satisfying when judges encounter a wine so superior that everyone recognizes it right away—we just look at each other and smile. And maybe sneak a tiny swallow. A unanimous vote for first place wins a wine a double gold medal.
Why not try a small-scale wine judging at home? No qualifying exams required, just some friends to sample a few wines and share opinions. Judges will need palate cleansers to keep their taste buds from getting too fatigued. Some swear by a rinse (and spit) with lightly salted water; others prefer to munch on crackers, bread or mild olives. I find a pea-sized bit of roast beef, rolled around on the tongue, helps to soak up some of the wine tannins and clean the palate.
It's a fun evening of conversation and sharing good wine. Unless, of course, you really want to go like the pros, and schedule your party for 7:30 a.m., when the palate is deemed most rested and ready. In that case, here's one more professional tip from the wine judge: A cold beer tastes very good at lunch.