Johnny's Restaurant
A dining respite in Wilmerding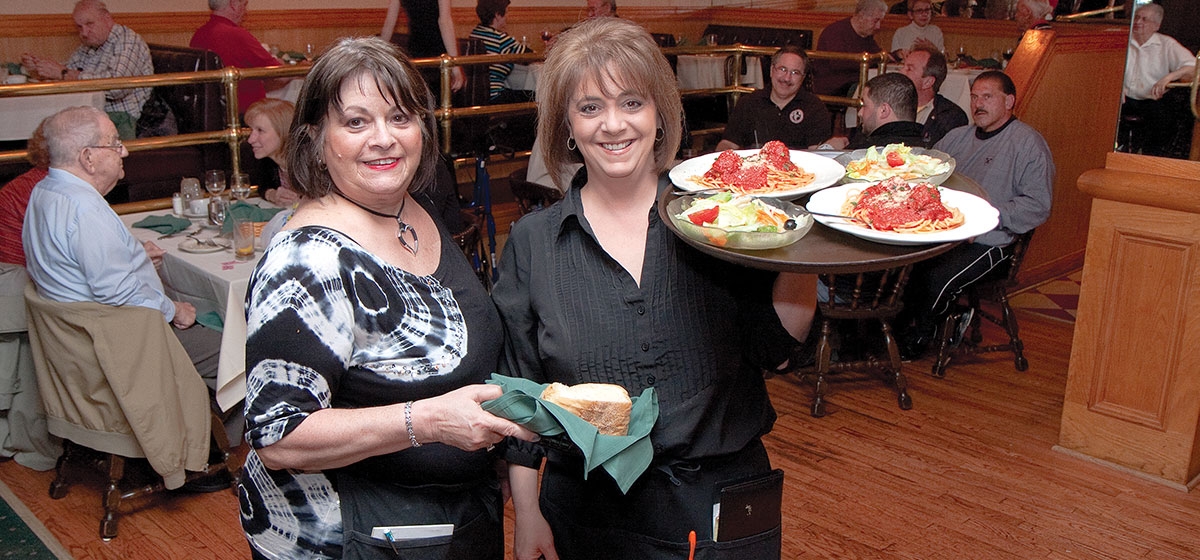 May 20, 2010
There is a relationship that regular patrons have with Johnny's Restaurant in Wilmerding that is a lot like the one shared by old married couples. They promise each other not to be the first to go, because the survivor will be lost until the end. And after a yearlong hiatus, Johnny Fusilli is back at his namesake joint.

Johnny's is nestled in a pretty little town sunk deep into a valley that once was the industrial heart of America. There is little evidence of that now, but the food here is just as real as the people who once labored in the factories and mills up and down Turtle Creek.
In the center of town there is a park, and at its edge there is a castle. Once the general office of the Westinghouse Air Brake Company, the landmark features a chiming gothic clock tower that called thousands of families to work, church and school for decades. It still marks the passing of the hours, but the hours pass more slowly these days in Wilmerding. Johnny's sits at the opposite edge of the park—the town square of Wilmerding—which provides the perfect setting for a post-Johnny's passagiatta. It is as good as any after-dinner stroll that you can take in any Italian village on a warm summer night. Johnny's specializes in Italian comfort food—the kind of meals Italian Americans cook for their families when life seems out of control and some sense needs to be made of it all. At Johnny's, every Tuesday is spaghetti and meatballs night—rich marinara, two meatballs and salad for $6.95, a balm for the ills of the day.
Johnny's veal saltimbocca is the best in the world, no contest. Here, saltimbocca delights all your senses—even your sense of hearing—since it starts with Johnny loudly pounding your veal in the kitchen. After the paillards are properly stuffed with prosciutto and provolone, the little rolls are dipped in a Romanostyle batter and sautéed. The dish is then finished with a mushroom-butter-wine sauce. This would qualify as a death row last-meal request for those who order it every chance they get. And Johnny never hesitates to cook off the menu. Show up in the spring with a bagful of tender dandelion greens and, in short order, they reappear as a perfectly dressed salad followed by a plate of greens that have been lightly sautéed in olive oil and garlic. A few of the dishes are named after regulars and do not appear on the menu. Because of this, it may be best just to describe what you feel like eating and let Johnny do his magic. Or simply say "cook for us, Johnny" and relax with a glass of wine until the treasures appear. And if you wind your way through the valley for Saturday-night dinner, time-traveling to simpler days, you can dance to live music or sit back and enjoy the offerings of a Dino stylist or an old-fashioned combo. Edesia and Bibesia, the Roman goddesses of food and drink, presided over banquets in a society that highly valued thoroughly satisfying meals. Ancient Romans never could have imagined that in Wilmerding there would be a q temple to those gods and it would called Johnny's.
Johnny's, 112 Westinghouse Ave., Wilmerding, PA 15148.