Jobs Shrink 10%
Illustration via rawpixel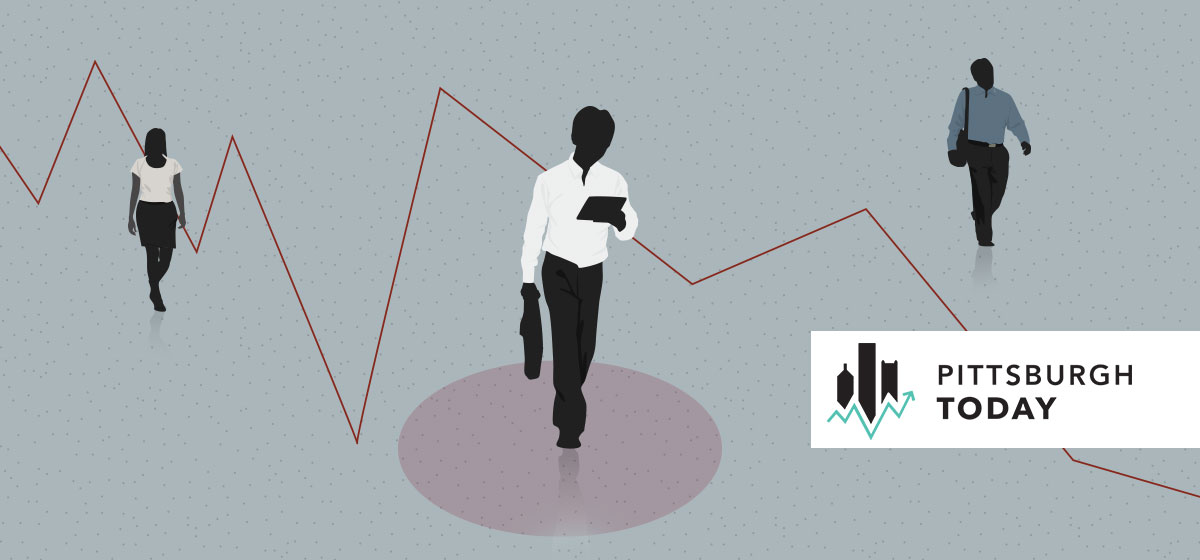 July 19, 2020
Employers in the Pittsburgh region started adding to their payrolls in May and June. But it was not nearly enough to offset steep job losses over the last 12 months as the coronavirus pandemic continues to weigh on the region's economy.

The seven-county Pittsburgh Metropolitan Statistical Area lost an estimated 116,900 jobs from June 2019 and June 2020—a 10.2 percent decrease over the year, according to preliminary data from the U.S. Bureau of Labor Statistics.
The rate of local job loss is slightly higher than the 9.9 percent average decline year-over-year among Pittsburgh Today's 15 benchmark regions.
Allegheny County moved into the "green phase" of business re-openings in June and jobs have begun to trickle back. The Pittsburgh region gained an estimated 53,200 jobs from May through June, according to BLS data.
"We're in the middle of something that's long-term," said Chris Briem, regional economist at University of Pittsburgh's Center for Social and Urban Research. "Some jobs are coming back quickly, but at this point, it's only a fraction of the jobs that have gone away. In the near term, there is still going to be a lot of unemployment."
All job sectors in the region lost jobs from June 2019 to June 2020. Financial activities fared the best with only a 0.1 percent loss of jobs. Restaurant closures and a lack of tourism have hit the leisure and hospitality industry hard. The industry has lost of 35.3 percent of jobs it boasted in June 2019.
None of Pittsburgh's Today's benchmark regions were immune to the economic impact of the pandemic, but some have been affected more than others. The Boston region suffered the greatest year-over-year losses in June with 14.5 percent decline in jobs. Austin shed the least about of jobs during the period, but still posted losses of 4.5 percent since last year.
"The recovery of jobs in the region is clearly going to follow how the public concerns evolve," Briem said. "In the medium-run and the long-run, it's the public health concerns that will drive how quickly many of these jobs come back, regardless of what state or local mandates tell you. I think consumer behavior will continue to be impacted well into the future."