Jennings Environmental Education Center
Western Pennsylvania Conservancy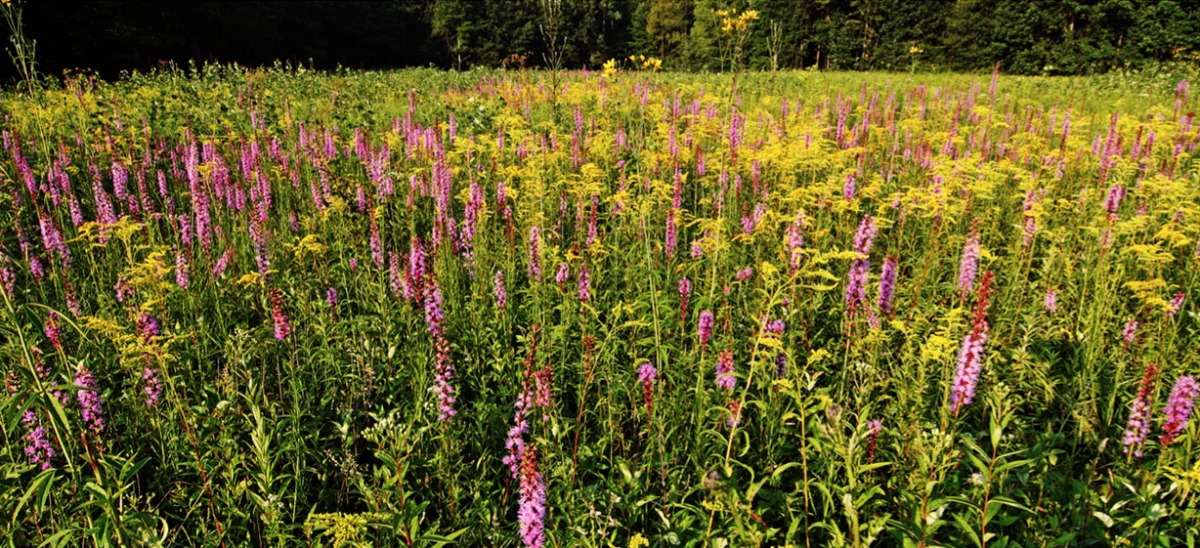 February 21, 2015
Among the many delightful, ecologically interesting places to visit within a short distance from Pittsburgh is the Jennings Environmental Education Center. This gorgeous destination along Route 8 is about 12 miles north of Butler, across from the historic Old Stone House. It is a wonderful place for a quick hike or for exploring five miles of trails.
Years ago, a committee of scientists advised the fledgling Western Pennsylvania Conservancy about important conservation sites. These advisors included M. Graham Netting, Frank W. Preston and Otto E. Jennings. Jennings, curator of botany at the Carnegie Museum of Natural History, had studied our region's plants since the early 1900s. He discovered a small, post-glacial, relict "prairie" filled with an array of summer wildflowers. The Conservancy arranged for protection of this prairie and its wildflowers with purchases from 1952 to 1969 and named the area both in his honor and for one of the showy plants growing there. Known first as the Jennings Blazing Star Prairie, the name was changed after the prairie was transferred to the state park system. The Old Stone House, which the Conservancy restored in 1964, is also now under the state's care.
Although best known for its summer wildflowers, Jennings is a place where one can track the progression of the seasons. In winter, it's well suited for cross-country skiing and snowshoeing. A late April stroll on the forest trails showcases the diversity of vernal wildflowers.
Jennings is at its showiest in late July, when the prairie is abundant with rose-purple blazing star and the yellow hues of goldenrods, coreopsis, rosinweed and others. These native wildflowers are interspersed with tall prairie grasses, such as big bluestem, and attract large numbers of fluttering butterflies. For more exploring, the 15-mile Glacier Ridge Trail links Jennings to Moraine State Park.
For directions and additional information, please visit: dcnr.state.pa.us/stateparks/findapark/jennings.