Introducing…The Pittsburgh Quarterly Astrology Column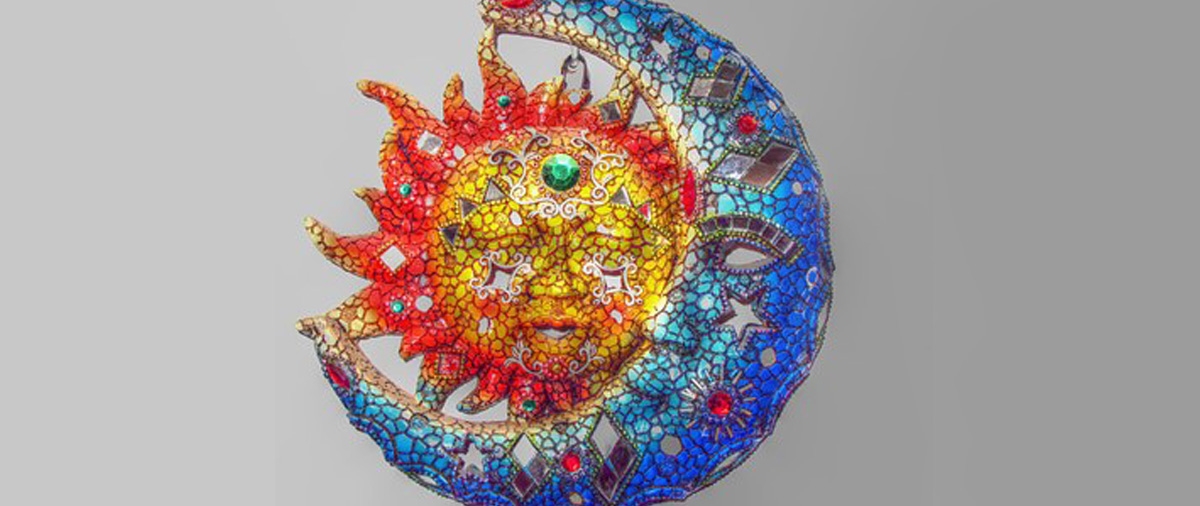 October 22, 2018
Astrology is the artistic and scientific study of celestial bodies and the effects they have on the inhabitants of Earth. You can be a believer or a total skeptic, but it's impossible to deny that virtually every culture since the beginning of civilization has utilized astrology in some way.
Before the emergence of electric lights, televisions, computers and other distractions kept people inside at night, our ancestors looked to the night sky for their entertainment, paying special attention to the movements of the planets, which they called "wandering stars." They marveled at the correlations between the movements of planets through different constellations, or zodiac signs, and what was happening with regard to their agrarian efforts as well as weather conditions and geopolitical situations.
As algorithmic tables and other calculation tools came into play over time, it became possible to easily cast astrology charts to map out the life potential for certain individuals. Most royal households included a royal astrologer, who would be responsible for everything from planning major war campaigns to discerning the prospects for the heartiness and intellect of newborn babies.
Astrology is used today for identifying personality characteristics, career potential, compatibility, future plans, and other life issues. Most often, this application of the ancient art takes the form of a private consultation. Also, of course, there are "horoscopes," little snippets of information that describe what's going on for each zodiac sign in a given time period.
Your zodiac sign or sun sign is, simply, the segment of the sky where the sun was at the time and place you were born. From where we stand on earth, it appears that the sun is rotating around us. But while we have moved through this "geocentric" theory to the more scientifically accurate heliocentric one, astrology still operates by observing the sun and the other celestial bodies as they seem to revolve around the earth.
The sky around the earth is divided into 12 parts, each represented roughly by the position of constellations that form the familiar pictures of the zodiac. At the beginning of spring, as energy rushes out of the earth, we have Aries. At mid-spring, when the quality of protection is required to ensure new sprouts have the safety to grow, the sun visits Taurus. As the plants grow and pollinate, the sign of Gemini becomes prominent.
Later, as they require the nurturing of sun and rain, the sun enters Cancer. When the sun reaches Leo, summer is at its proud peak. As harvest time approaches, Virgo ensures the wheat is separated from the chaff.
Once the full harvest is taken, at the "fall" of the sun, the exquisite taste that is embodied by Libra appreciates it. As the leaves fall from the trees and get caught in cold puddles of water, Scorpio ensures that they create just the right mixture to produce compost, the fuel that will ultimately foster new life. Celebration is the theme when the sun assimilates the adventurous, exuberant spirit of Sagittarius.
Then, Capricorn brings the winter and the need for better organization and the recognition that the sun will rise again. Aquarius surveys what is left of the supplies from the harvest, and enlightens the collective about the need to conserve and share. Then, just as winter ends, the two fishes of Pisces swim in an endless circle to break up the ice and hurry along the process that allows spring to come again.
The other planets move about through the signs as well, each of them with a separate meaning and purpose with regard to the way they influence our lives. As they do this, they take on the characteristics of the signs, and they can influence each of us as a whole. As individuals, we take on the characteristics of our sun sign and the other planets as they were positioned at birth, and as the planets move from those positions, they create "cosmic weather" that create certain situations.
It is our aim here to provide you with some brisk entertainment, and perhaps the insight needed to become ever more aware that the forces of nature are with you, tending to your needs, and encouraging you to grow closer and closer to being the very best human being possible.
Each week, we'll provide an overview of how the planets' positions might set up conditions in general. There will also be some mention of how this might affect particular sun signs, so look closely for yours!
Here is the date range for the 12 zodiac signs. Keep in mind that our calendar doesn't always line up with the sun as it moves through the signs, so if your birthday falls close to the end of one of these periods or the beginning of another, check with an astrologer to find out what your sun sign actually is.
ARIES (March 21-April 20)
TAURUS (April 21-May 20)
GEMINI (May 21-June 20)
CANCER (June 21-July 22)
LEO (July 23-August 21)
VIRGO (August 22-September 22)
LIBRA (September 23-October 22)
SCORPIO (October 23-November 21)
SAGITTARIUS (November 22-December 20)
CAPRICORN (December 21-January 19)
AQUARIUS (January 20-February 19)
PISCES (February 20-March 20)
This week's overview
A considerable amount of planetary action will bring intensity into everyone's lives this week. Just after the sun makes its move into the sign of Scorpio on Tuesday, it will be zapped by a strong dose of iconoclastic energy from the planet Uranus. Expect volatile tempers and emotional exchanges, from the boardroom to the produce aisle at the grocery store.
Overly irrational behavior will be further fueled by the arrival of the full moon on Wednesday. As the full moon will shine for us from the sign of Taurus, the general mood will entail quite a lot of stubbornness, as well as concerns about money and possessions. Most people will want to protect the status quo, and many will refuse to budge. If you have to make a deal this week, wait until Friday. The sun will align with the friendly spirit of Venus, and you could sweet-talk your way through just about anything.
Over the weekend, use the Gemini moon's penchant for chatty conversation to get in touch with friends, family, and business associates you may not have heard from in some time. Expect some changes in your original plans Sunday. The moon will be "void of course", so it's not a good time for on-time meetings, weather-dependent activities, or major purchasing. Be spontaneous, but not impulsive. You'll limit the likelihood of disappointment that way.
This week's "weather" (All times are U.S. Eastern)
Tuesday (10.23.2018): Moon in Aries until 1:18 PM (Void of course moon* until Tuesday 9:33 AM Wednesday)
The sun will change signs and take on the deep and emotionally incisive nature of Scorpio today. You may notice your own more serious attitude, and note the same for those around you. Expect some excitement in the evening. The jittery energy of Uranus will oppose the sun. It's fine to notice the increase in your impulses, but acting upon them might result in resistance in the form of arguments and battles of will. People will also become moody and unpredictable as the moon grows more and more full.
Wednesday (10.24.2018): Moon in Taurus as of 9:33 AM
Today's full moon will have an added spark of electricity because the planet Uranus will be close by as "complete fullness" occurs at 11:45 AM. This is a time of culmination, and will affect everyone. However, if your sun sign is Taurus or Scorpio, you may notice more profound effects. The protective nature of Taurus draws attention to how much money you have, and how much you're willing to spend. A big buy could be indicated. Your purchase will make you feel warm and toasty all over, if the right price is negotiated.
Thursday (10.25.2018): Moon in Taurus
The Taurus moon continues to create a draw toward sensual pleasures of all kinds. If you're trying to improve your diet, it will be more difficult than usual to say "no" to the chocolate cake, burger, and fries. Tap on Taurus' determination for a bit of help with restraint. Neptune and Mars will interact with the moon, indicating that anything you "shouldn't" put into your body is going to have even more of a deleterious effect than in the past. "Treating" yourself to overly rich foodstuffs could turn out to be a way of "cheating" yourself out of peaceful digestion and optimum energy.
Friday (10.26.2018): Moon in Gemini as of 2:41 PM (Void of course moon from 9:49 AM-2:41 PM)
Lying low during the morning hours is a good idea, but if you want to fit in a meeting, do so very early, before the moon goes void. The sun will have its own collaboration with the friendly, sweet, and sexy planet Venus. This makes it an excellent time to get to know someone better, and to get them to become more endeared to you. Jupiter's struggle with the moon makes people want to go overboard. Use this to your advantage without setting yourself up now for a fall a bit later.
Saturday (10.27.2018): Moon in Gemini (Void of course moon from 11:37 PM-6:27 PM Sunday)
With the moon in this chatty sign, it's always good to catch up on correspondence, from emails and messages you have let lapse to those friendly waves hello to the neighbors. The sun and Saturn will work very well together, allowing you to organize your time and sustain your energy. You can use this to enjoy your social life and keep up with the rest of the people at the party. Or, you could elect to dedicate your evening to a project in your home. Mars is bound to inject vim and vigor you didn't think you had.
Sunday (10.28.2018): Moon in Cancer 6:27 PM (Void of course moon from midnight until that time)
The best way to approach a void of course moon day is with a spirit of spontaneity. Anything can happen, so if you are receptive to the idea of change, you will fare well. Surprises can be nice, and even when they are not, there is always the possibility of being led to doing something that's even more fun or beneficial than your original plan might have been. As the moon slides into the homey sign of Cancer, your evening might suddenly shift toward thoughts of friends, family…and comfort food. Dig in and enjoy it. Monday will come all too soon.
Monday (10.29.2018): Moon in Cancer
The act of self-pampering, as well as nurturing others, could take an important role in your day. It's a good time to tend to home renovations, real estate investments, and all things that involve food preparation and gastronomic pleasure. Mercury's influence on people's thinking will be inflated by an expansive effect from Jupiter. This will lead to big ideas and insights that help you understand what makes other people tick. Don't miss your opportunity to use this to your advantage.
Tuesday (10.30.2018)
The warm and fuzzy feeling of the Cancer moon persists for most of the day. You could make good connections for any real estate or home improvement-related endeavor, and organize it well, thanks to the moon's interactions with Jupiter and Mercury. The moon will go void from 9:31-9:42 PM, when it will enter the sign on Leo. An additional, and quite noticeable, energy shift will be in store as Mercury moves into Sagittarius later in the evening. What people think and the words they use will take on an expansive glow. You may also notice your sense of curiosity growing wilder by the minute. It's a great time to tackle a project that gives your mind an intriguing challenge.
Wednesday (10.31.2018)
Halloween, for the most part, will live up to its reputation. The Leo moon provides a certain penchant for making people's actions seem fancier and flashier. Emotional outbursts could occur at the drop of a candy bar when Venus gets shaken up by planet Uranus. You might find it hard to believe that people you thought you knew feel the way they do. Be open to making changes that make your relationships easier. Later on, Venus' move into Libra will bring artistic flair and grace into human interactions. This will create a most welcome state of interpersonal detente. Enjoy it!
*Void of course moon: This is a period of time wherein the moon does not make contact with other celestial bodies until it enters the next sign. It manifests as an atmosphere of uncertainty, and usually will create minor chaos. Meetings don't go as planned, and it is not a favorable time to make decisions or major purchases.