If Pittsburgh is Having a Restaurant Boom, Why are So Many Restaurateurs Worried?
There may not be enough diners to keep so many restaurants afloat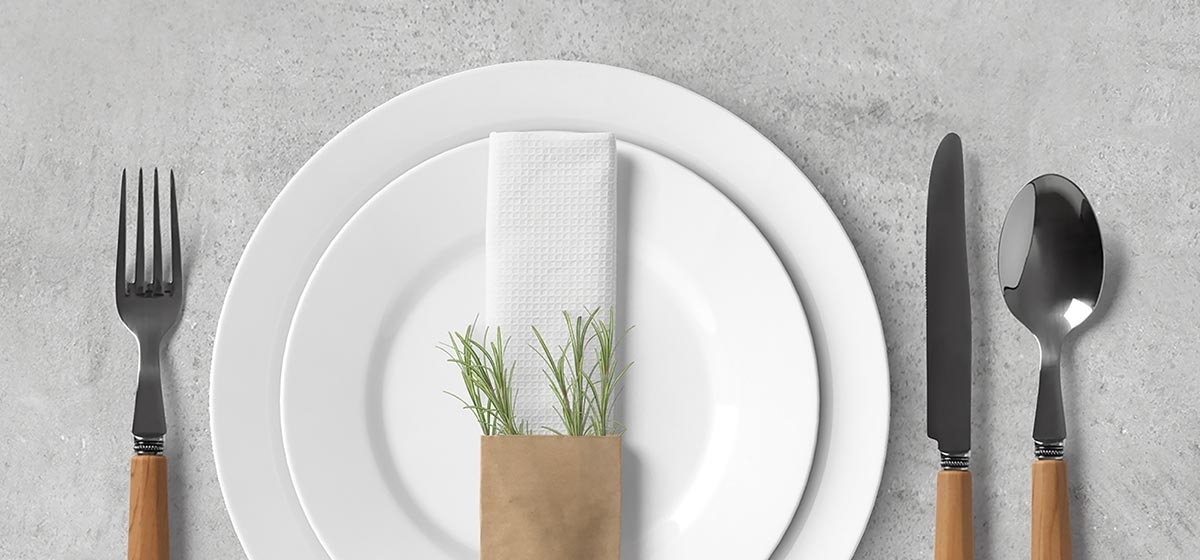 April 18, 2018
Even with the opening of Ace Hotel in 2015, there seems to be a lot of East Liberty restaurant spaces waiting for tenants. Head down Penn Avenue and there are a parade of empty storefronts, including the former Livermore space at South Highland and the old Anthon's Restaurant & Bakery (now the home of a fast-casual fried chicken spot, Bird on the Run, in late February).
After months to years of papered windows and no lights, both sites have recently signed tenants willing to pay between the low $20s and high $30s per square-foot, the going-rate for the neighborhood.
Landlords have been holding out for restaurants that can afford the rent—not just here, but in every neighborhood experiencing growth around the city: Lawrenceville, the North Shore, the South Side including Station Square and, of course, Downtown.
Yet developers' optimism is at odds with hand-wringing among some local restaurant owners, who are far more reserved and even anxious about the opening of more restaurants around the city. They are concerned that the restaurant boom is about to burst.
Boom Times
With more than 100 restaurants having opened in Allegheny County in 2017, there's a perception that Pittsburgh is still in the middle of a restaurant boom, with nascent beginnings in 2010, around the time Kevin Sousa opened Salt of the Earth in Garfield.
In subsequent years, the boom skipped over the rest of Garfield—even with its sidewalk and facade improvements—heading Downtown with the revival of Market Square and enlivening the Cultural District. It gained momentum with the empire-building of chef owner Rick DeShantz, with his flagship crowd-pleaser, Meat & Potatoes, the whiskey-themed Butcher and the Rye, Latin-Asian täkō and barbecue-mecca, Pork & Beans.
In the East End, the boom touched down in Lawrenceville, with its proliferation of coffee shops, boutiques, breweries and restaurants, and yes, it reached East Liberty, with Whitfield at Ace Hotel now with an all-women crew running the kitchen at the city's hippest hotel restaurant.
While over 100 restaurant openings seems like a lot, the number of eateries in Allegheny County actually remains pretty steady, and has been for the past few years, says Donna Scharding, food safety program manager for the Allegheny County Health Department. Restaurants are closing, too, so that the number "remains static," she says.
This doesn't faze developers such as Jon Knudsen of Pittsburgh firm Hanna Langholz Wilson Ellis—one of the developers who brought the up-and-coming Philadelphia salad and stir-fry chain Honeygrow to East Liberty last year.
Knudsen came to Pittsburgh from New York City, where he'd been living with his wife and family, a couple years ago. Neither he nor his wife is from Pittsburgh, but she so enjoyed visiting her relatives here that they decided to plant roots.
"Restaurants are one of the only groups that are expanding right now," he said, pointing to national restaurant brands that are debuting "like crazy" compared with retailers such as Walmart or Costco.
The restaurant trend is reinforced by urban growth, something Pittsburgh had been struggling with given its different economic factors from other cities that have boomed over the past decade; growth here was slower to start and had been more modest.
Now, though, city-based development is in full swing, with projects such as the Garden Theater on the Northside, the potential $62.6 million redevelopment of the Produce Terminal in the Strip, the Distillery at the South Shore that's part of a $200 million dollar development slated for Station Square, and international firms such as LG based in South Korea checking out Pittsburgh for a research and development site.
For big and small developments alike, "Food and beverage are amenities," says Knudsen, especially when it comes to new residences. He points to fast-casual places looking to open multiple units in the city, as well as a few restaurateurs from out-of-town looking at East Liberty and Downtown.
Things aren't rosy for all real estate in the city, though. The biggest issue for restaurants looking to open in Pittsburgh is that the spaces are too big.
"Smaller spaces are very, very productive," he says, pointing to places the size of Chipotle in Market Square—of which there are few. As a result, there's a lot of competition for those spaces. And it's "very expensive" to make big spaces small.
"Where you will see new places coming on the market this coming year,"—meaning restaurants going belly-up—"are in spaces with a large footprint, from 4,500 to 10,000 square-feet" that are expensive to maintain, he says.
Regardless of the size of the spaces, restaurants are fighting for the same dining dollars. After all, it's a sliver of the population that's going out to dinner because it can be expensive. And many Pittsburghers have been championing home cooking and even fast-food options over dining out, especially during the week.
Will the bubble burst?
Some independent owners are wary that restaurants are starting to cannibalize each other, in part, because there aren't enough people eating out for dinner every night.
Unless it's the Cultural District or the North Shore and there's an event, performance or game, restaurants generally see less business during the week and a surge from the suburbs on the weekend, confirms Brian Pekarcik, chef owner of Spoon in East Liberty and BRGR restaurants.
With Spoon, Pekarcik's first restaurant that opened in 2010, he sought to attract diners who cared about sourcing, chefs and the next generation of restaurants. By 2014, he launched S+P Restaurant Group with Richard Stern, then defined by Spoon, BRGR in East Liberty and Cranberry and the now-closed Grit & Grace, Downtown. He also added a BRGR food truck and a PNC Park location, as well as incorporating Stern's Willow in Ohio Township.
But by January 2017 he shuttered Grit Downtown—which morphed into G&G Noodle Bar for a hot minute before it closed and turned into another location of BRGR. The closure helped convince Pekarcik that the restaurant bubble is going to burst.
"The rate of restaurant openings is dizzying," he says and he knows that it's in part because rents are cheap compared to other more expensive cities, and there have been plenty of available spaces. But that's starting to change.
"The thing that people don't understand coming from other markets, is that Pittsburgh is a small market. We don't have the dining density like Boston or D.C."
So while there's less of a wait these days for dining trends to reach Pittsburgh whether it's a new ramen restaurant or the next raw fish poke spot, "you need to stay busy seven days a week," and that, he says, is where some Pittsburgh restaurants may struggle—especially when they've been open for several years.
In the case of Spoon and other restaurants, he has found that he needs to switch menus, change the look of the dining room —which he did in 2016—and generally refresh the restaurant to bring in new customers.
Having a charismatic executive chefs also helps, such as Dave Anoia, who now co-owns the wildly popular DiAnoia's in the Strip, along with James Beard "Best New Chef" semi-finalist Jamilka Borges, who recently moved on from Spoon to run kitchen at The Independent and Hidden Harbor in Squirrel Hill.
But it's a fine line as to whether a restaurateur should dip into more aggressive happy hours and offer cut-rate specials, Pekarcik says, since tactics like these don't necessarily serve the customer or restaurant well.
"None of us has that crystal ball as to which restaurant is going to be busy which day of the week," he says. "In reality, it's anyone's best guess." An aside that he's learned with his Cranberry BRGR: "There's more of a steady rate of business" in the suburbs.
Across the way from Spoon, a stone's throw from Whole Foods, Sonja Finn tends to Dinette, her first restaurant that she opened nearly a decade ago. The gourmet pizza spot with lovely side dishes showcases in-season vegetables, many of which were grown in her rooftop garden.
At the door, diners see the open kitchen and can enjoy a can of rose or Yuengling. Just last year, Ms. Finn—who's also the headline-chef for Cafe Carnegie in the Carnegie Museums in Oakland—implemented a no-tipping policy.
Even nine years in, the Democratic candidate for Pittsburgh City Council says she has her cast of regulars, citing that about 70 percent of diners come in every two weeks and 50 percent come in every week.
"I have a great, loyal customer base," she says. "They like us and we like them."
Still, as she sees the changes in the neighborhood, she says, "I wish things were more steady," pointing out the especially Pittsburgh phenomenon that when a restaurant opens, "everyone is going to try the new restaurant," which can, in turn become unpredictable and that new restaurant then closes.
"I'm happy when they open," she says. "I want more choice. I like having more colleagues. But I want new restaurants to have purpose." To have staying power. To have a soul.
Can Pittsburgh play nice?
Across town in a neighborhood that's just showing signs of change, the high profile Casellula, which was connected to City of Asylum, closed on the North Side just before Christmas.
The cheese-centric restaurant, a sibling to the New York City flagship that has been open for nearly a decade, made it less than a year in Pittsburgh. According to both parties it had as much to do with personal differences between Casellula owner Brian Keyser and founder of City of Asylum, R. Henry Reese—as well as the fact that it wasn't doing as well as they'd hoped.
In part, Keyser said he was not prepared to open in a market that was new to him, as challenges came to the forefront that he hadn't anticipated.
"I opened Casellula@Alphabet City with great optimism and high ideals. Unfortunately, those ideals bumped up against reality; my idealism turned into a simple fight for survival," he wrote on a local blog before the restaurant closed.
One of the biggest problems had to do with staffing—something he thinks is a far bigger problem here than people realize, especially with the closing of Le Cordon Bleu, the city's culinary school, back in 2011.
"Pittsburgh's restaurant boom has thinned out the pool of experienced restaurant workers to the point that we could not attract good employees to our North Side location," he wrote. "Our opening staff was too small and had almost no fine-dining or casual-fine-dining experience.
"Worse, they were for the most part untrainable. With a few exceptions, they couldn't follow directions, couldn't learn menu items, couldn't handle more than a couple tables at a time, didn't understand the concept of multi-tasking and moved at the pace of molasses going uphill in the wintertime."
During a January phone call, Keyser said that the service issue may be an Achilles' heel when it comes to the growth of the city's restaurant scene.
"Most restaurants have sub-par service and Pittsburghers accept it because that's what they're used to," he says in regard to what he sees as an undertrained labor pool—in what's become the city's biggest employer, providing over 80,000 jobs in 2016.
One thing Pittsburgh doesn't have going for it as much is culinary tourism. New Orleans, for example, is a city of similar size that supports a larger restaurant community in part because it has a steady stream of visitors in search of a great meal.
Keyser says that with restaurants here, it can be done, but that the overall restaurant experiences aren't consistent enough. And without great staff across several restaurants, "it's hard to be taken seriously," outside of Pittsburgh.
He also wonders to what degree Pittsburghers will embrace future out-of-town restaurateurs. "Will the city be welcoming and supportive to outsiders? "I don't know the answers," he says, feeling at some level, he has been driven out of town.
"We were welcomed and supported by the people that supported us," he says. "It just wasn't enough."
Local restaurateurs are giving it a go: Jesse and Amy Seager of Point Brugge in Point Breeze will open a third restaurant, Brugge on North in the former Casellula space in the spring.