Follow Your Palate
Wine pairing savvy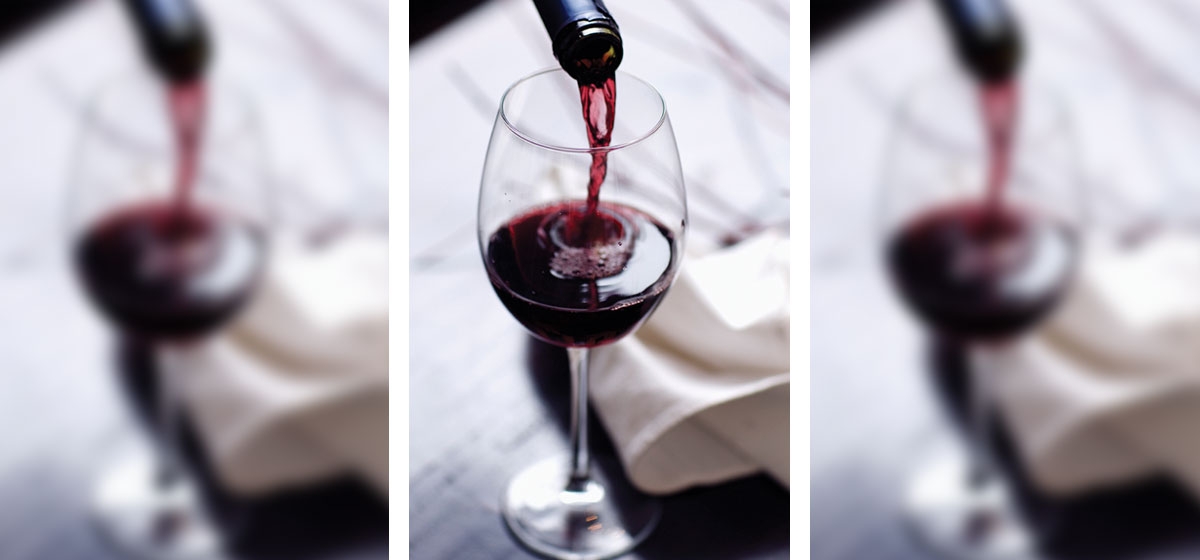 August 20, 2010
All right people. Can we just chill out about food and wine pairings? It seems the more we're interested in food and the more we learn about wine, the more stressed we are about choosing wines to have with dinner.
Customers agonize over the wine list in my restaurant—so afraid they're going to make a mistake!
Just pick the food you like and the wine you like, I tell them, because it's hard to get into too much trouble. In the interplay created by a great wine and food pairing, the food does, in fact, make the wine taste better, and the wine absolutely makes the food taste better. A good match might highlight deep fruit notes in a wine, enhance the savory flavors of an entrée or provide a balance to fatty or acidic sensations. But even with an uninspired pairing, the worst-case scenario is you're left with a tasty entrée and a good glass of wine.
I know that's heresy to the folks consulting their wine guides and making their servers list every ingredient in the dish, the better to concoct the perfect pairing. So here are a couple of broad guidelines to remember—I'm not even going to call them rules—to get you to that food-and-wine place where you can relax.
Weight is the most important thing. The weight of a wine—measured by its viscosity, (or mouthfeel), alcohol level and acid and tannin levels—should match the heaviness of the food. So, a deep red malbec (such as Navarro Correas, $12.99 at PA Wine & Spirits stores), with 13.9 percent alcohol and notes of earth and dark fruits, will be sturdy enough for a grilled hunk of beef. At the other end of the spectrum, an herbaceous, light sauvignon blanc (Brancott, from Marlborough, New Zealand, $12.99), just 12.5 percent alcohol, would be right with salads or light bites of seafood.
Wines with very high alcohol—14.5–16 percent—will knock your palate out of commission and destroy the flavors of food. These trendy blockbuster cabernets and shirazes might go with a cigar, but they are not "food wines."
If it grows there, it goes there. That's the motto of traditionalists, who pair Burgundy with French cheeses and Chianti with pasta (or that Argentine malbec with beef from the pampas). As long as people have made wine, they've enjoyed its natural affinity with the livestock and produce raised nearby. But things are more complicated today, as Italians and Californians trade winemaking secrets and New Zealand vintners turn out great French-style, un-oaked whites. We can look beyond the traditional sources for a good pairing.
So while it's a no-brainer to match a German riesling with your pork and sauerkraut, an off-dry example from New York's Finger Lakes (Bully Hill, $10.99) will also be delicious. Instead of Italian wine with your red sauce, consider an Italian-style Cabernet Sauvignon blend (Shannon Ridge Wrangler Red, $16.99).
A few food-friendly wines go with everything. A well-made West Coast pinot noir, soft but full-bodied, will enhance surf or turf (Castle Rock Monterey, $12.99). A traditional dry rosé, refreshing but with more structure than most white wines, also matches a wide spectrum of dishes (Guigal Côtes du Rhône Rosé, $13.99). And it's true that Champagne—or other high-quality dry, sparkling wines—also goes with most everything. Its acidity provides a refreshing counterpoint to high-calorie appetizers and entrees; but its feather weight and gentle effervescence also feel right with lighter fare.
I know what's next: "Alex, nothing about white wines with white meat and red wines with red meat? That was the one rule I thought I had down!" As someone who enjoys an Oregon pinot gris (Willamette Valley Vineyards, $15.99)—clean, refreshing, with just enough alcohol to cleanse the palate—with almost any meal, I threw that rule out a long time ago. Try a light red wine with fish! Try an oaky chardonnay with pork! That's my rule: it's all good.