Festive Holiday Wines
What to have on hand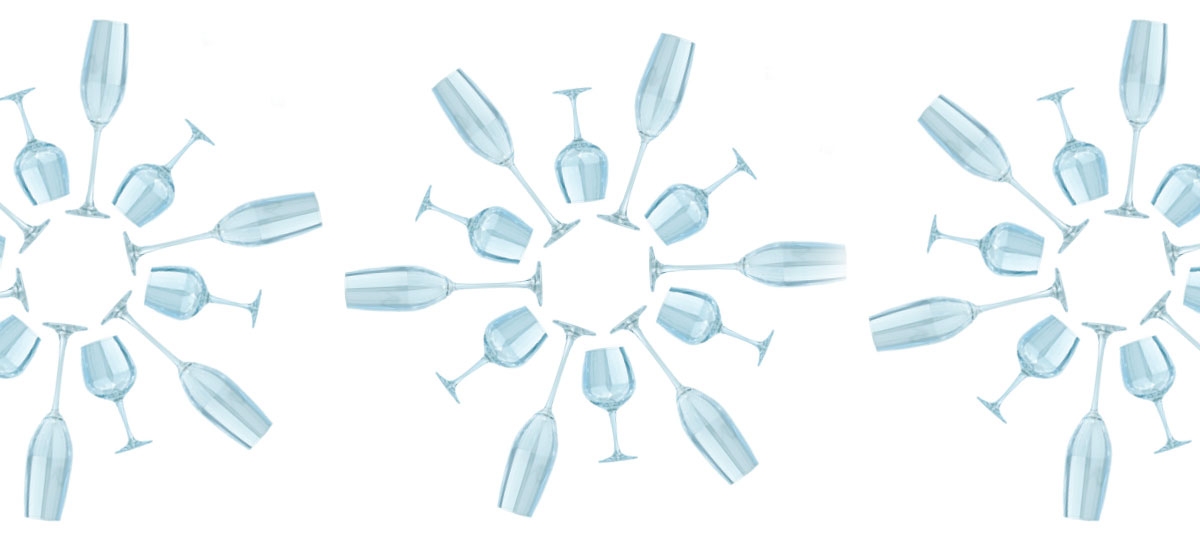 November 24, 2008
I am blessed to come from a family of wonderful Italian cooks, and growing up, our holiday traditions included my grandfather's wine and my grandmother's homemade pastas, which she rolled out on the dining room table and served with Christmas dinner.

Now, as a restaurateur, I'm blessed to be busy every day from Thanksgiving until Christmas Eve. Unfortunately, this means the Sebastian family holidays sometimes get short shrift. So our tradition is, there is no tradition—each year we do something different that can be planned on short notice. Maybe I'll roast a duck or a filet or make my grandmother's risotto. Last year my friend, chef Taj Merriman, made us foie gras and sashimi and kabobs cooked with a blow torch. That was dinner and a show, and will be a tough act to follow.
What remains constant is the importance of wine at each year's gathering. We love to celebrate by getting old bottles out of the cellar and having an informal, walk-around-the-house wine tasting. Everyone tries everything. Guests nibble from small plates of whatever it is we're having. They mingle and sip, and it's a pretty good party.
Here's what I always have on hand:
Big bottles. There's something really festive about super-sized wine bottles, such as 1.5- (Magnum), three- (Jeroboam) or even six- (Imperial) liter bottles. These are at least double the size of a standard, 750-milliliter bottle. You can buy terrific table wine in a 1.5-liter bottle that is ready to drink, but if you are investing in a special vintage, know that wine ages more slowly in large bottles than it does in small ones and needs to breathe longer before it's ready to serve. One last warning: These babies can take some strength to lift, so we just stand them on the edge of the table and tilt to pour.
Your guests will see you're letting them in on something special. I remember precisely when I opened a six-liter, 1986 Far Niente Cabernet given to me by my late friend, winemaker Gil Nickel, and when I opened two magnums of Domaine Chandon Reserve Brut Champagne. I'll bet the friends who shared them with us remember too.
Dessert wines. "I don't like sweet wines," people tell me. I'll win them over. You don't drink them with rack of lamb, but with dessert, or even as dessert, when you are ready for something sweet at the end of a meal. When you pair wine with an actual dessert, remember that the wine must be sweeter than the dessert itself, or you won't even be able to taste the wine.
Pennsylvania wineries produce some terrific, sophisticated fruit wines (not the ones you chugged on the sly as a teenager) that are crisp, refreshing and delicious. Look also for ice wines, the sumptuous, concentrated wines made in midwinter from grapes that have frozen on the vine. (Just to keep your guests on their toes, these typically come in petite, 375-milliliter bottles.) Or, for a fraction of the price, try a late-harvest Vidal or Riesling, which provide an elegant end to a holiday meal.
I am a bit obsessive about my dessert wines, and have assembled a nice collection of vintage ports we break out on special occasions. My lovely bride, who was born in 1957, helped me drink up all the '57s in the collection. Now we're on the '63s.
Sparkling wines. Our house always has a stash of chilled bubbly awaiting visitors, because nothing tells friends and family "you're special" like popping open a bottle on their behalf. I recommend sparkling wine as the best gift, for the same reason.
My current favorite is Pinnacle Ridge Brut Rosé, which blew me away when I first sampled it as a judge in a wine competition. Sparkling rosé, like dessert wine, is sometimes pooh-poohed by folks who know just a bit about wine. But it can be the greatest wine in the world when it's made right, and this one was.
The beauty of a fine sparkling wine is that it will go with everything, from hors d'oeuvres and soup through entrees and dessert, and that can only simplify your entertaining. I'm not a fanatic about pairing the "right" food with the "right" wine. My feeling is, pour a good light wine with light food, and a good full-bodied wine with heavier food, and don't think too much more about it.
Nobody has complained yet.