Erie Bluffs State Park
A quick escape into the Pennsylvania wilds
cpedler, Creative Commons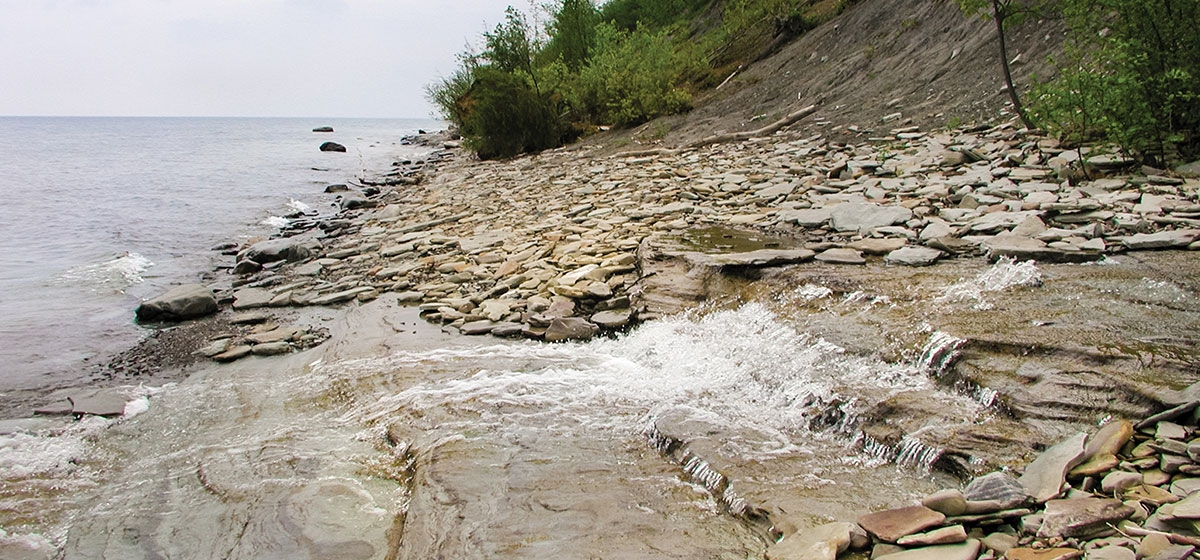 August 21, 2016
One of the most distinctive places to explore in Pennsylvania is Erie Bluffs State Park. Located west of the City of Erie, the park sits along more than a mile of lakefront near Lake City, west of the mouth of Elk Creek and north of PA Route 5.

The park's 587 acres are mostly rustic, scenic and wild. Elk Creek is a popular fishing destination with nearby parking. To experience views from the impressive 90-foot-high bluffs above Lake Erie, visitors can park on the upland along Route 5 and hike to the bluff. The view is impressive; with whitecaps on the waves below, an occasional bald eagle above and freighters in the distance, visitors may need to be reminded that they're in Pennsylvania.
Visitors can also hike trails on the western edge of the park along Duck Run. Walking downstream, hikers will arrive at Lake Erie. The beach is narrow and cobblestoned with bank swallow colony nests in the clay-and-sandbluff slopes. At the mouth of Elk Creek, more adventurous hikers can explore southwest and upslope through a sugar maple forest.
Under Pennsylvania Bureau of State Parks management, portions of the park that were agricultural fields and invasive-species areas are now restored to natural habitats that favor native species. Erie Bluffs State Park is one of the state's newest parks, but it has an ancient history that includes sand dunes created when Lake Erie's waters were higher thousands of years ago. In 2004, the Western Pennsylvania Conservancy protected the largest remaining undeveloped land along the lake to create this beautiful and wild state park.
To visit Erie Bluffs State Park or learn more, go to www.dcnr.pa.gov