Environmental Ethic
Photo by The Magnetic West | Flickr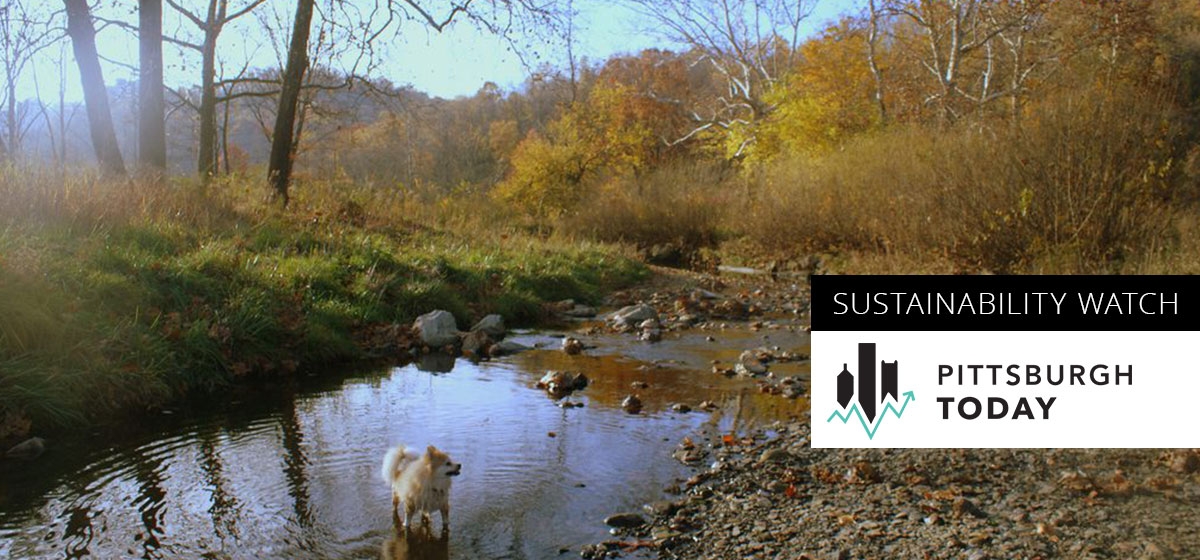 December 15, 2016
The environmental ethic among southwestern Pennsylvanians is complex, data reported in the Pittsburgh Regional Environmental survey suggest.

They do not, for example, exclude citizens like themselves from sharing the burden of solving environmental problems. More than 86 percent of those who live in the Pittsburgh Metropolitan Statistical Area agree that individual citizens should be responsible for doing so, according to the survey done by Pittsburgh Today and the University of Pittsburgh University Center for Social and Urban Research.
Their dilemma is that they largely feel powerless to affect change. Nearly 79 percent of residents believe there is little or nothing they can do to solve environmental problems. Such pessimism transcends geographic boundaries. And senior citizens and young adults are the least likely to believe they can personally bringing about solutions.
Yet, most residents take steps that help to reduce stress on the environment.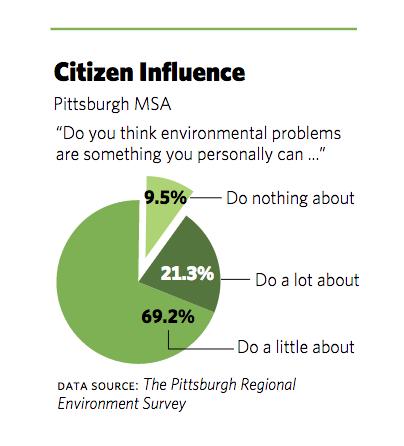 Environment-friendly actions
More than 9 in 10 of the region's residents say they turn off lights and electronics in unoccupied rooms. About 3 in 4 take shorter showers and other water-saving steps, have recently upgraded to an energy-saving appliance, and routinely recycle glass, plastic and newspapers. Most lower their thermostats at night in the winter and reduce their use of air conditioning at night in the summer, although about one-third of residents take neither of those energy-saving steps.
But they're still wedded to their cars, trucks and vans. More than 58 percent say they didn't reduce car trips in the past year by taking a bus or by carpooling, walking or biking.
Climate beliefs
While they may disagree about its severity, the majority of southwestern Pennsylvanian residents say they believe climate change is a problem. About 64 percent describe it as a severe or moderate problem, while fewer than 19 percent don't think it's a problem.
They are more closely divided on whether climate change is due more to human activities, such as car and industrial emissions, or more the result of natural changes in the environment. More than 56 percent of Pittsburgh MSA residents believe human activities are more to blame, with Allegheny County residents and young adults aged 18-29 years being the most likely of the residents surveyed to hold such opinions.
This brief is a summary of a more detailed analysis published in the 2016 Sustainable Pittsburgh Southwestern Pennsylvania Sustainability Goals and Indicators Report.