Southwestern PA Sustainability Goals & Indicators
April 10, 2016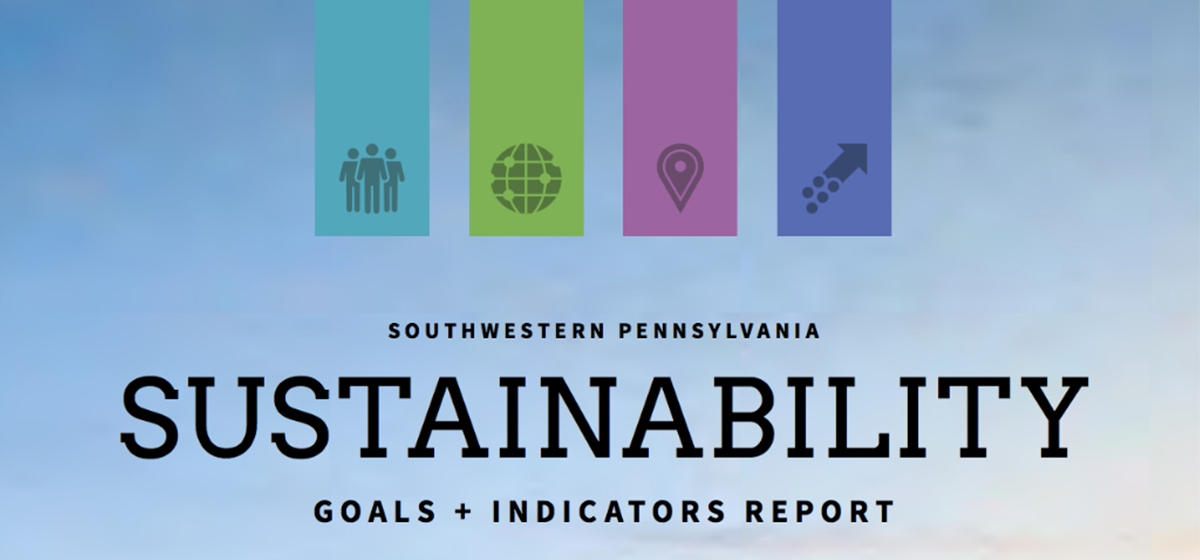 April 10, 2016
Sustainable Pittsburgh last presented this regional sustainability goals and indicators report in 2004. In tracking the region's progress, we see that much has changed, while too many things remain the same. Not changing, however, is the reason we produce the report. The old saying, "You can't manage what you can't measure," applies. Sustainable Pittsburgh is resolute that we as a region need to take stock of key issues, throw all we have at the ones that need to be fixed and continually take stock of our progress.

This report provides a suite of measures of the overarching, regional issues that cut across our geopolitical boundaries of southwestern Pennsylvania, while tying together our individual and collective destinies. The 29 indicators were selected during an extensive public engagement process dating back to Sustainable Pittsburgh's founding in 1998, when this effort was one of our formative projects to advance the mission of a more sustainable Pittsburgh region.
Click here to view a PDF version of Southwestern PA Sustainability Goals and Indicators Report.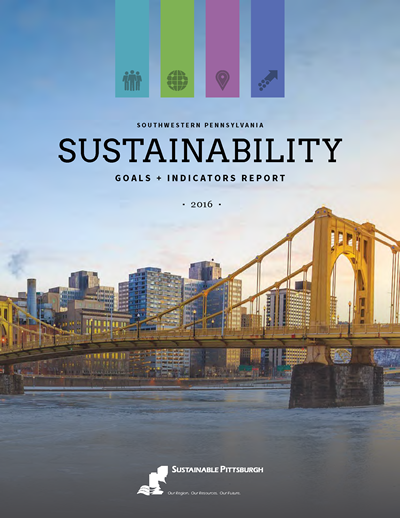 This update of the Southwestern Pennsylvania Sustainability Goals and Indicators Report is a project of Sustainable Pittsburgh produced in collaboration with Pittsburgh Today.