Enter Stage Left
Marya Sea Kaminski debuts at Public Theater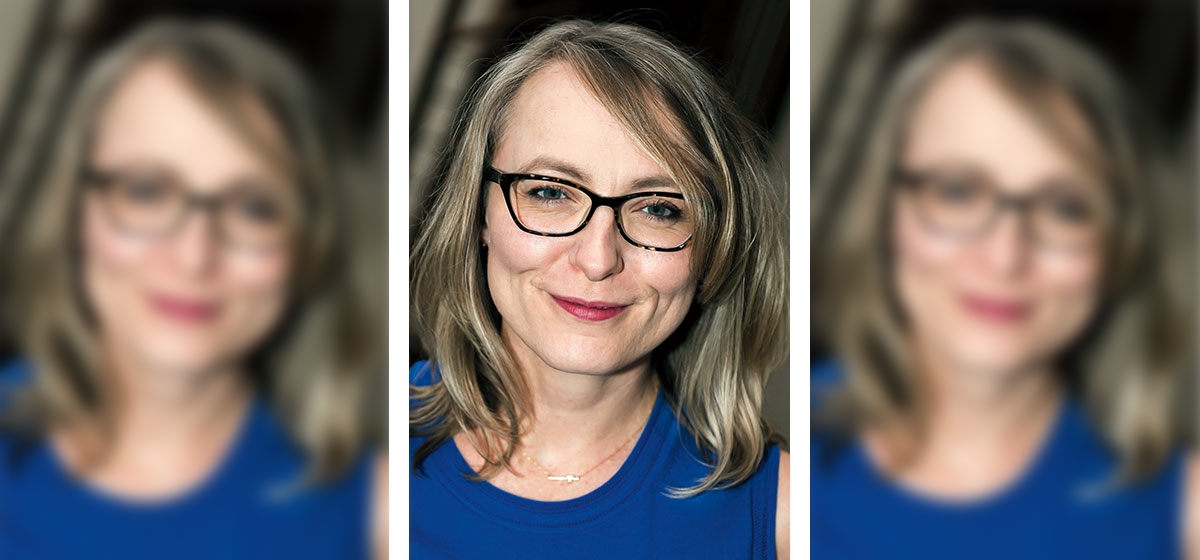 January 7, 2019
Prior to her first directorial effort with the Pittsburgh Public Theater ("The Tempest": Jan. 24­–Feb. 24), Pittsburgh Quarterly posed a few questions for artistic director Marya Sea Kaminski.

Q. First, welcome to Pittsburgh. Why "The Tempest" for your first Pittsburgh show?
A. I wanted to have something that was a little bit of a celebration and also to have a classic in the season—an anchor. Tempest is one of two of my favorite Shakespeare plays. It's the last play he wrote. I think there's a lot of autobiography in it and a lot of wisdom. But he also had become a great producer by then. So "The Tempest" has magic, songs and music, and clowns. But at its core it's a beautifully honed story of someone who has faced a terrible betrayal and is choosing between revenge and forgiveness. It's a terrific spectacle with a big heart.
I've worked on it several times. The balance between its grandiosity and theatricality and its delicate story—keeps me coming back to it.
Traditionally it's set in the tropics with a huge tropical storm. When I was here in Pittsburgh last January, staying in my hotel room, there was a big snowstorm, and I thought, "The weather here might be trying to kill me." And then I thought, "What if we recast 'The Tempest' in a wintry place?" And I decided to do that, to adapt it. And it's still very true to Shakespeare's language and the story, but perhaps a little more dangerous.
Q. Why have you chosen to stage it with an all-female cast?
A. There's something in the ether right now. There are several all-female productions of "The Tempest" going on. I've always wondered about Prospero. He's a single parent who's very devoted to his daughter. But I think it will be fascinating to see that dynamic as mother and daughter. Going back to Shakespeare's time, the sovereign Shakespeare knew best was Elizabeth I. Prospero is both fierce but ultimately a benevolent ruler, and I think Shakespeare's experience with Elizabeth is reflected in that character.
Two quotes come to mind. The first is from Jules Barbey d'Aurevilly: "Next to the wound, what a woman makes best is the bandage." And the second is from Alfred Hitchcock: "Revenge is sweet and not fattening." In the context of a female cast, there is a certain kind of venom that can surface between women that's going to be exciting to see on stage. And it will be beautiful ultimately to witness their path to forgiveness.
Q. You have an undergraduate degree from Penn but have been out west for many years. How are you finding the transition from Seattle to Pittsburgh?
A. When I first was invited to apply for this position, I was skeptical about Pittsburgh. I hadn't been here. But I was in love with a person from here, who loves the city. And I had read Annie Dillard's "American Childhood" and August Wilson's plays. I actually took a secret trip here before my final interview, to get the patron experience at the Public and to get to know Pittsburgh. It was a really serendipitous visit. I felt its friendliness, grittiness and resourcefulness. Both Seattle and Pittsburgh are pioneering towns with a lot of entrepreneurs. They're places people have chosen to be, and they both feel very possible to me and great places to make art. And that's not true everywhere.
Q. What do you hope to accomplish as artistic director of the Public Theater?
A. I have a very specific idea of what a theater can be in a city, especially a city like Pittsburgh. I think a city needs a great public theater. With plays made here in Pittsburgh about scenes and characters that resonate with the people of this city.
I want to make the Public Theater Pittsburgh's theater. I want people to bring their kids here, celebrate their anniversaries here, have moments of their lives here. I think theater can do that for a city. It's important to a vibrant city with a strong civic fabric. I think we need a city hall, and football stadium, but also a great public theater.