"A Masked Affair" Raises $500,000 for Pittsburgh Public Theater
May 17, 2019
Photo by Michael Henninger.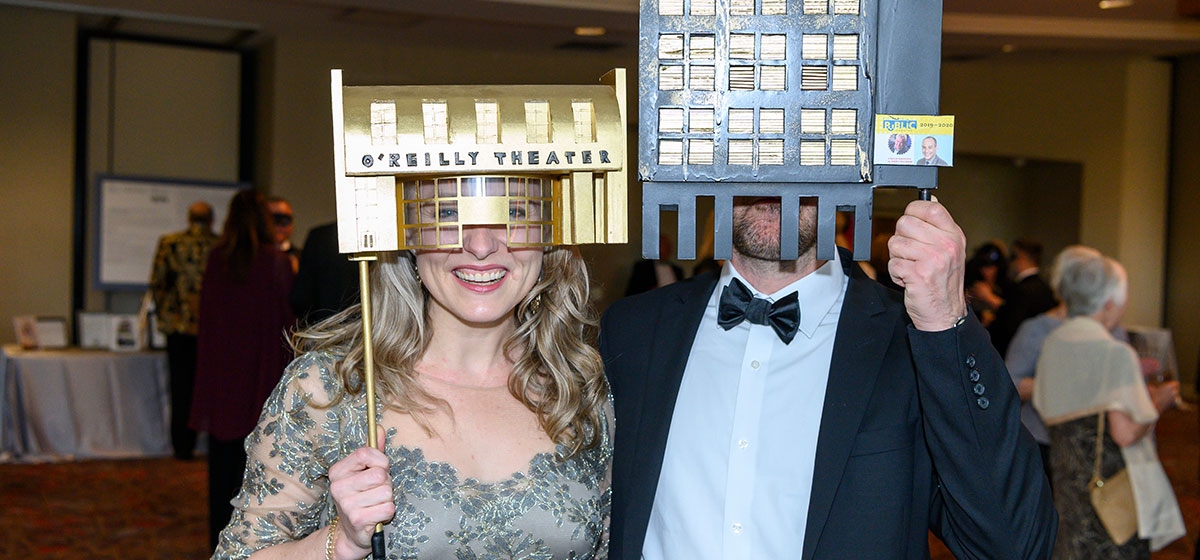 May 22, 2019
More than 400 people went all out for Pittsburgh Public Theater's "A Masked Affair," which took place on Friday, May 17 at the Wyndham Grand Pittsburgh, Downtown. The vibe in the King's Garden Ballroom was fresh and fun as light poured in to illuminate bedazzled guests mingling during cocktails in their masks.
---
---
After dinner, auctioneer David Silverman kept the bidding fast and furious. Helping the audience to understand what the Public Theater is all about was sixth grader Wesley Madge, who performed the monologue from "Henry V" that won him this year's Shakespeare Monologue & Scene Contest.
The event celebrated Artistic Director Marya Sea Kaminski and Managing Director Lou Castelli's first year as the Public Theater's leaders, and raised $500,000 for the company's programming.
Co-chairs Christina and Rob Cochran wore spectacular plumes and brought along their feathered chicks – daughters Eliza, Faith and Olivia. Co-chairs Karen and Shawn Hanlon were brilliant in blue with sassy sequins. Strolling entertainers included a mystic juggler, stilt walker, contortionist and hula hoop artist.
The designer of the event was Tim Komen of TK Event Studio with fabulous floral provided by Hens & Chicks. Also helping to make the evening spectacular were Randi Dauler and Donn Neal, Marilyn and Don Jenkins, Board Chair Courtney Horrigan with husband Frank, and Veronica and Lou Guarino.