Dutch Hill Forest
Along the Clarion River
Photo courtesy of Western Pennsylvania Conservancy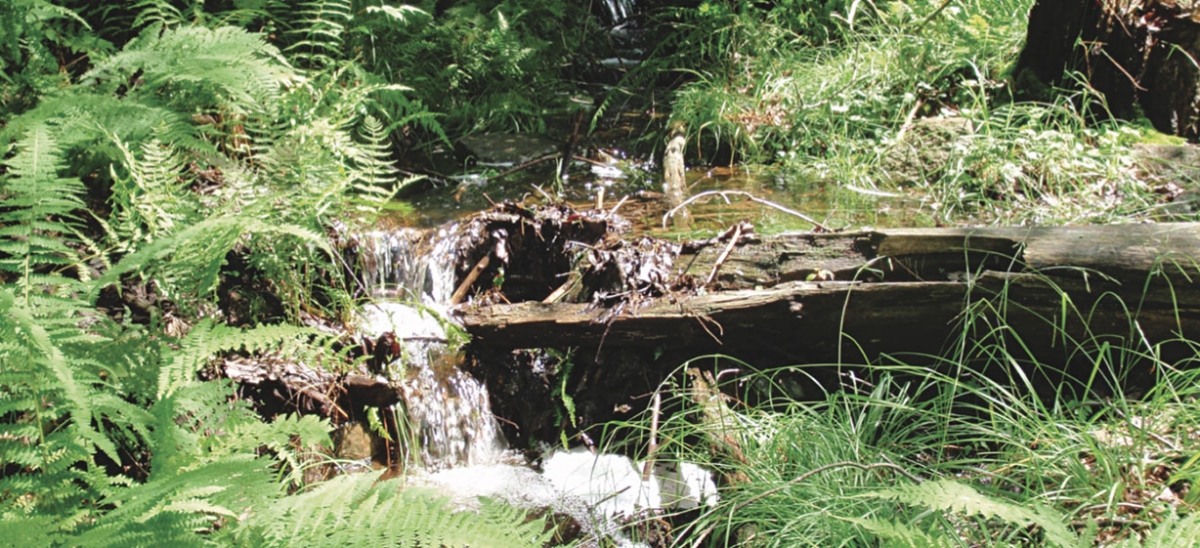 November 20, 2014
One of the many beautiful areas in western Pennsylvania for hiking or paddling is the Clarion River. Designated a wild and scenic river, the middle Clarion runs along the southern boundary of the Allegheny National Forest and is bordered by many other protected lands—state park land, state forest, game lands and privately conserved areas. The remote 490-acre Dutch Hill Forest is protected by the Western Pennsylvania Conservancy and offers refreshing, off-the-beaten-trail exploration along the Clarion.

This tract in northern Jefferson County ranges 500 feet in elevation, from riverbank to plateau top. Slopes facing in different directions offer wide variety in habitat types. A profusion of eastern hemlock stands on the cooler slopes, and in another area is a hemlock swamp. Many of the region's tree species live in Dutch Hill Forest; sourgum and sassafras are abundant, red and orange in autumn. The cooler, moister parts of the property have rhododendron, while the higher, drier areas include mountain laurel, Pennsylvania's state flower. The fragrant, low shrub known as sweet-fern grows where the soils are sandy and well-drained.
The best views of the Clarion River are through the trees from the top of the forest, or via a steep trek downslope to the riverbank. Exploring the property also will reveal rock outcrops and a small rock-jumbled tributary stream to the east. Dutch Hill Forest is part of the more than 12,000 acres protected by the Western Pennsylvania Conservancy along the Clarion River since the 1970s.