Dish Osteria
Photo courtesy of Dish Osteria.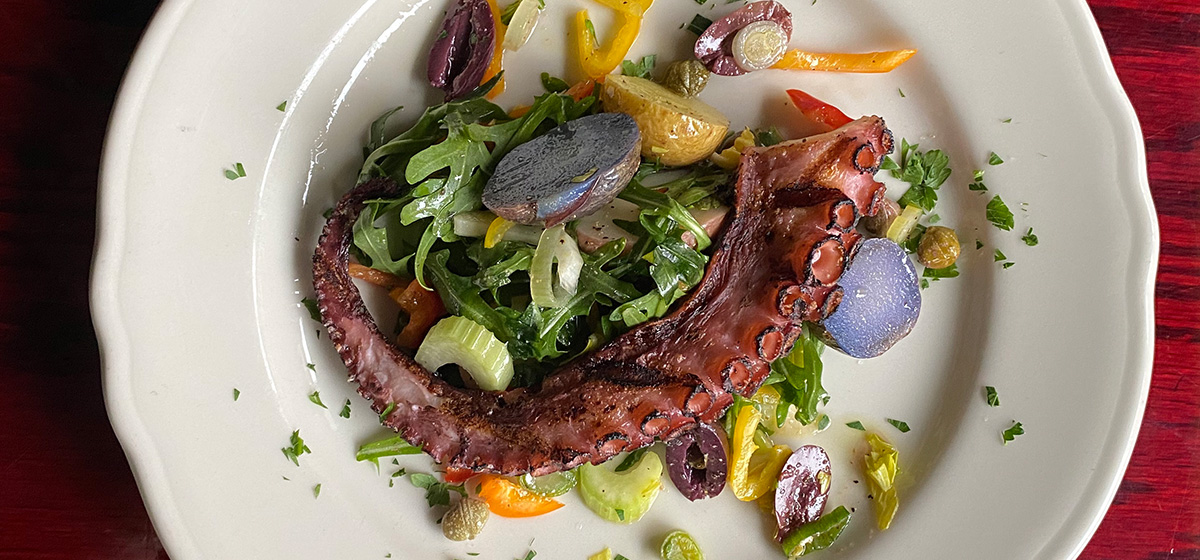 February 12, 2020
The Pittsburgh Quarterly Restaurant Review Board recognizes outstanding restaurants and chefs, publishing the top 20 annually in "The List." Diverse board members are chosen for their interest and knowledge of food and fine dining. Each is anonymous, ensuring no special treatment during restaurant visits—but in the coming reviews, each has picked an icon from the array above, and that icon will accompany their reviews so you can follow each board member via his or her icon. Throughout the year, they dine out frequently, sharing their experiences with other members via mini-reviews—brief, off-the-cuff impressions not meant to be definitive or comprehensive. And now we share them with you!
This week, we feature a collection of reviews of Dish Osteria on the South Side.
Dish Osteria
128 S 17th Street, Pittsburgh, Pa. 15203. (412) 390-2012.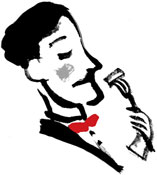 Saturday night, dinner for two at 10 p.m. My wife and I have been wanting to try this restaurant since they re-opened, and we were not disappointed. Since meeting my wife (she is from Italy), I have been trying to impress her with Pittsburgh's "authentic" Italian restaurants. We've gone from the most expensive places in the area to the hole-in-the wall pizza shops, and nothing has caught her attention or screamed "authenticity." My friends and family have advised me to switch to a different cuisine, but I wanted to give Dish one last try. It surpassed both of our expectations on all levels. The atmosphere was lively yet romantic, crowded yet cozy. The recommended wine paired perfectly with all courses of the meal. We left with such a feeling of satisfaction and enjoyment that we even went again this week for drinks and small plates. (You need to try the shrimp and sardines!)
We arrived at 9:50 p.m. for our 10 p.m. reservation. The host, one of the owners, recognized my wife's accent immediately and personally seated us. He pulled out both of our chairs, lit a candle, and handed menus to each of us. He and my wife spoke in Italian for a few minutes while we got settled. (Hopefully they weren't talking about me.) Once our waitress arrived, the owner instructed her to take extra care of us and then he departed to the kitchen. We ordered a bottle of wine that was recommended by the owner and the Carpaccio di Manzo for an appetizer. The owner returned with our bottle of vino, the carpaccio, and a fancy dish of his homemade green olives. These were not on the menu, but they were fantastic. The waitress arrived shortly after with homemade focaccia and a small plate of oil and balsamic. For our entrees we ordered the Rigatoni alla Scamorza Affumicata and the Spaghetti ai Frutti di Mare. Both dishes were better than expected. After trying the Spaghetti ai Frutti di Mare, my wife looked at me with a big smile and simply said, "You finally did it." Lastly, for dessert, we ordered the tiramisu. Light and fluffy and packed with flavor. At the end of the dinner, the owner arrived with three glasses of Cynar and asked if he could have a seat with us. It was a truly great dinner and a one-of-a-kind experience. My wife instructed me that Dish captured true Italian dining and we couldn't have loved it more!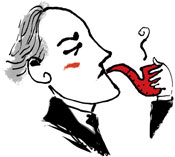 Late dinner for four. So comforting to walk into a familiar place that has been home to many, many terrific meals. Antipasti: calamari with spinach, pan roasted sea scallops, olive blend with citrus and marinade, and most spectacular. Insalata di Pere e Pecorino: arugola, radicchio, circus frisee, red pears in a cooked grape must dressing with walnuts and pomegranate seeds, shavings of Sicilian pecorino pepato drizzled with honey. I opted for the Spaghetti ai Frutti di Mare. Just as I remembered it.
The negatives: it's still too darn tight. The smallest chairs in the world are placed back to back with someone at another table—and you're bumping elbows with the person beside you. Tiny tables result in juggling space for food. I wish they would have refreshed the interior a bit more and invested in better lighting.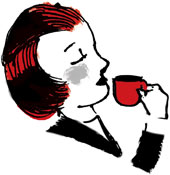 Went for a 5 p.m. dinner on a weeknight with no reservation. There was a line around the corner when we got there, but we were comfortably seated at a table in the bar area. Impeccable service and fantastic food followed. The baby artichoke salad dressed with figs and chives and the grilled calamari with spinach were authentically Italian. The use of fresh and authentic ingredients elevates their simple preparations to outstanding. We tried the Spaghetti ai Frutti di Mare—luscious seafood and flavorful olive oil bathed the pasta—and the Pappardelle ai Funghi, a rich and delightful pasta tossed with local lobster mushrooms, chanterelles and hen of the woods. It is beyond exciting to have this one re-opened.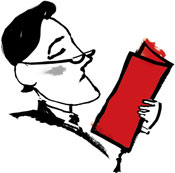 Dish is back and better than ever. I rediscovered this neighborhood hidden gem in the fall and returned several more times in the last few months of 2019 with new friends, after raving about each visit to them. Since it's always difficult to find a reservation, I usually dine at the bar or in their limited seating section of the bar area. The cocktails are creative and fit almost any taste; my favorite is their Grazie Miele (gin, lavender, poli honey grapy). The food, particularly ravioli, keeps me coming back for more. We enjoyed the Insalata di Pere e Pecorino, Rigatoni alla Scamorza Affumicata and the Polpo alla Griglia.
Cheers to Andrea and team who continue to make each dining experience intimate and memorable. He seems to know everyone who walks through his doors, remembers my order each time, and takes time to genuinely interact and ensure diners' experiences exceed expectations.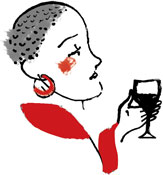 So glad that they are back! Can't get a reservation—although I do have one later this month—but have had luck in the bar arriving as late as 6:30 p.m. Vitello tonnato (not many restaurants serve this and it makes you feel as though you are on a patio in Capri in July), Carpaccio, octopus to start and shared pappardelle with mushrooms for main… beautiful ingredients, simply prepared and simply delicious. A real treasure.