DeCardy, Cohen, Ingram, Merson, McKinney, Bondoc, Myers, Hammond
Professionals new to Pittsburgh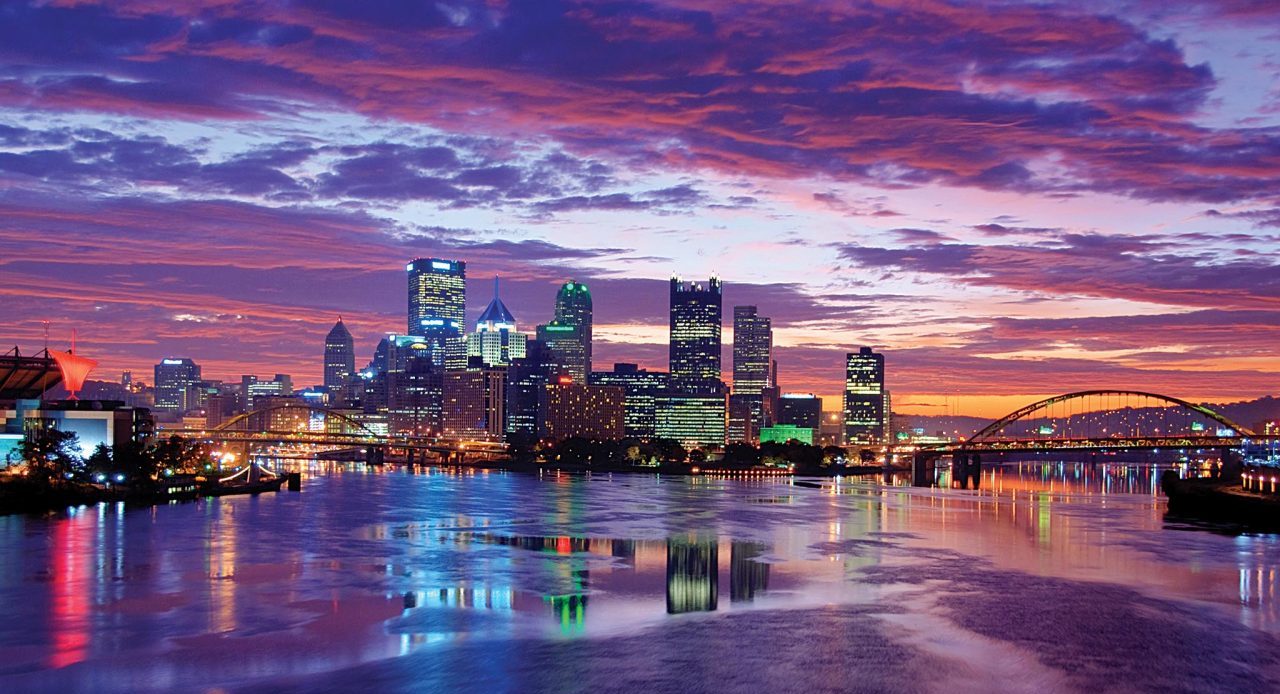 March 29, 2023
Chris DeCardy becomes president of The Heinz Endowments in April. Most recently, DeCardy was acting CEO with the San Francisco-based ClimateWorks Foundation, leading a team of researchers, strategists and collaborators working on climate science. Previously, he served as vice president and director of programs with the David and Lucile Packard Foundation, which awards $340 million in annual grants in conservation, science, reproductive health, children's health and education. DeCardy grew up in Champaign, Ill., and earned a B.A. in journalism from the University of Wisconsin-Madison and an M.A. in public policy from the Harvard Kennedy School.  


Charlotte Cohen is interim executive director of City of Asylum Pittsburgh, replacing Executive Director Andrés Franco. Cohen was executive director of Brooklyn Arts Council from 2015 to 2022. She also served as fine arts officer and urban development manager for the U.S. General Services Administration for 10 years, overseeing the government's fine arts collection in the Northeast and Caribbean. She was director of the Percent for Art Program, New York City Department of Cultural Affairs, for nine years. A Brooklyn native, she has a B.A. in art history from George Washington University.   

Kendra Whitlock Ingram is CEO of the Pittsburgh Cultural Trust, succeeding Kevin McMahon, who retired in January. She comes to Pittsburgh from Milwaukee, where she was president and CEO of the Marcus Performing Arts Center. Previously, she was executive director of the Newman Center for the Performing Arts at the University of Denver and was vice president of programming and education at the Omaha Performing Arts Center. A native of Scranton, Ingram has a B.A. in music education from Duquesne University and an M.A. in business administration from the University of Nebraska-Omaha. 

In July, Michelle Merson becomes Shady Side Academy's next head of Middle School. Her 25 years of teaching and middle school administration includes serving as head of Crossroads School for Arts & Sciences, in Santa Monica, Calif., since 2016. Previously, she was middle school dean, humanities teacher, and basketball and swimming coach at Crossroads. A native of St. Louis, Merson holds a B.A. in history from Mount Holyoke College and an M.A. in American studies from Pepperdine University.  
Adam McKinney is the Pittsburgh Ballet Theatre's seventh artistic director in its 54-year history. McKinney has served as an arts organization director, professor, choreographer, dancer, educator and activist. He was most recently associate professor of Dance in Ballet in the School for Classical & Contemporary Dance at Texas Christian University. Previously, he was inaugural dance department chair at the New Mexico School for the Arts in Santa Fe. McKinley has danced with the Alvin Ailey American Dance Theater, Alonzo King LINES Ballet, Béjart Ballet Lausanne, Cedar Lake Contemporary Ballet and Milwaukee Ballet Company. He has a B.F.A. in dance performance from Butler University and an M.A. in dance studies from the Gallatin School at New York University.

Salvador Bondoc is dean of Chatham University's School of Health Sciences. Previously at Quinnipiac University, he was program director of the doctorate and masters of occupational therapy programs and department chair. Bondoc has served on the Accreditation Council of Occupational Therapy Education for 15 years and in volunteer roles at the American Occupational Therapy Association. A native of The Philippines, he received a B.S. in occupational therapy from the University of the Philippines and an OTD from Creighton University.  

Nicholas Myers is principal bass of the Pittsburgh Symphony Orchestra. A native of Michigan, he has been a member of the bass section of the Detroit Symphony Orchestra since 2018. Myers spent two summers each at Pacific Music Festival, Music Academy of the West and the Tanglewood Music Center. He received his master of music degree from The Juilliard School and his bachelor of music from the New England Conservatory. 

David Hammond is the Pittsburgh Ballet Theatre's director of development. He comes to Pittsburgh from Austin, Texas, where he led a team that raised $22 million to support radio station KMFA Classical 89.5. Previously, Hammond served as director of patron relations for Conspirare, a Grammy Award-winning choir, as well as associate director of development for the Austin Opera. He has Pittsburgh roots and worked for Pittsburgh Opera, the Carnegie Museums of Pittsburgh and Pittsburgh CLO early in his career. He received his bachelor's degree in music business from PennWest Clarion.