The Clarion River
A regional success story and haven for recreation
photos courtesy of Western Pennsylvania Conservancy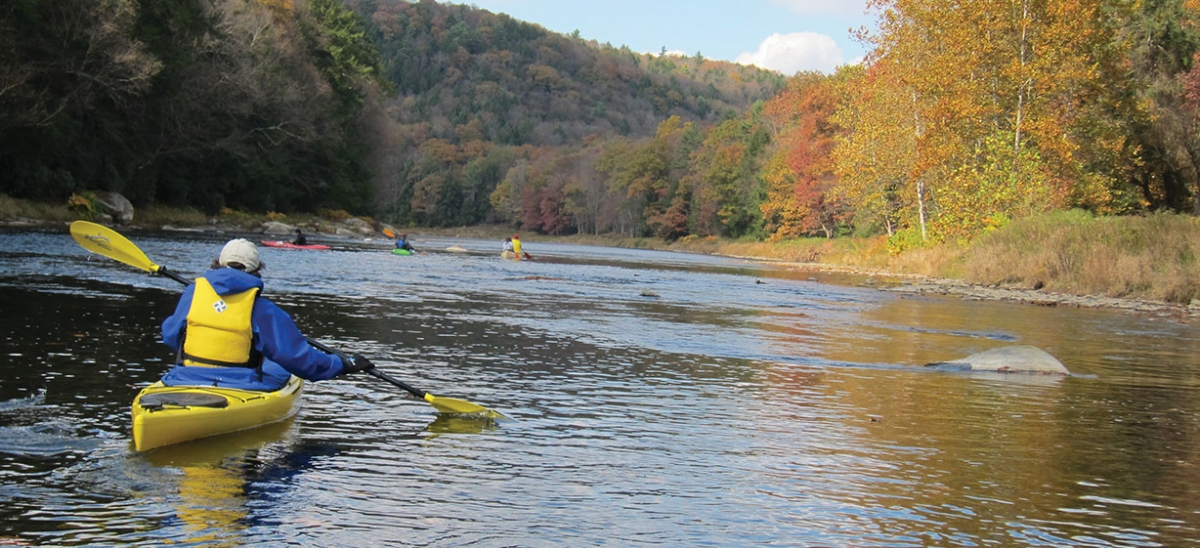 July 25, 2016
One of the best rivers in western Pennsylvania for paddling and nature watching is the Clarion River, starting about 70 miles north of Pittsburgh. The Clarion River corridor between the towns of Ridgway and Clarion is remote, rich in public lands and hosts large expanses of uninterrupted forest.

Today's Clarion belies its history. About a century ago, nearby forests were cut down and with the growth of industry, water quality suffered so much that the bottom of the river could not be seen or inspected due to high levels of pollution.
Since the 1970s, the Western Pennsylvania Conservancy has protected nearly 13,000 acres along the river from development. These lands are now state or national forests, parks and gamelands, or they're still managed by the Conservancy. All are open to the public.
Visitors can hike trails through remnant patches of old growth forest such as the Forest Cathedral Natural Area at Cook Forest State Park. The park's fire tower at Seneca Point provides beautiful river views, and there are more trails and camping opportunities near the river at Clear Creek State Forest and Allegheny National Forest.
With much of the land along the river protected, water quality continues to improve and recent studies confirm abundant fish and aquatic insect populations. The river has been designated a National Wild and Scenic River.
Paddling the Clarion is among the region's greatest adventures. With several canoe access points, popular floats include meandering stretches in Forest, Jefferson and Clarion counties, and more remote expanses farther upstream in Elk County. Options for overnight trips, fishing and rental boats abound.
The Clarion River is equally a natural resource, a success story and a regional asset. It's a great summer destination worth visiting, exploring and enjoying.
For more information, visit the Pennsylvania Fish & Boat Commission.