Bringing the Good Cheer
Wine-inspired gift giving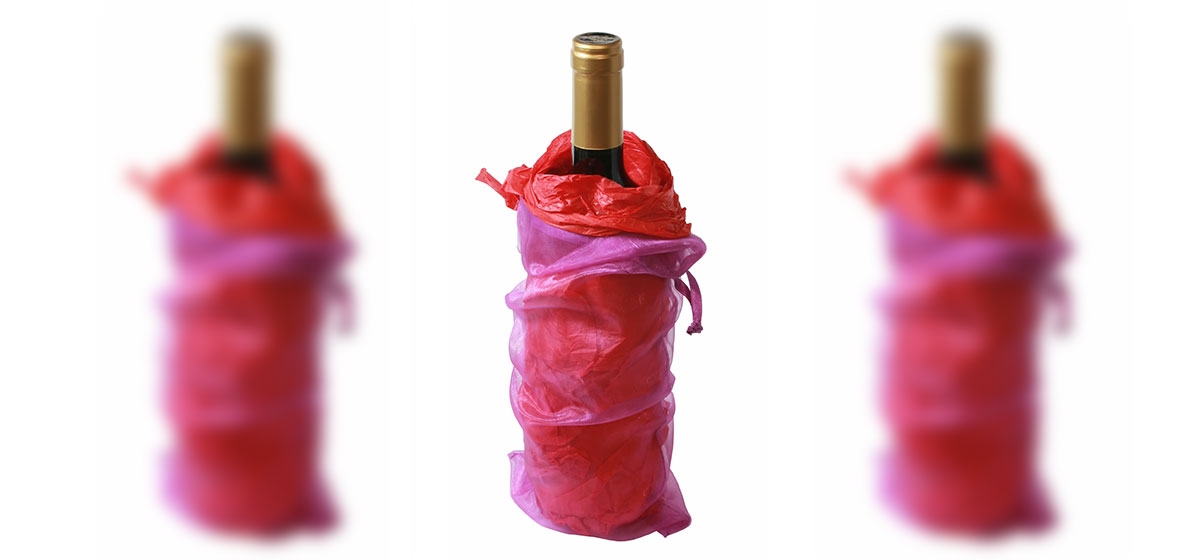 November 20, 2009
While it's my great pleasure in life to talk about wine, enjoy it with friends, pour it in my restaurant and assess it at tastings, I very rarely give wine as gifts at holiday time. People expect it from me now. I'm the wine guy, so wine's too obvious.

And that's too bad, because this is the best time of year to share wine. What a wonderful gift to treat friends and inspire them to celebrate! So while I'm out shopping for sweaters and books for my loved ones, why don't you consider giving wine to some folks on your list?
Here are a few ideas to get you started:
First, don't saddle friends with wine they may not like. Don't assume they'll all be impressed by your favorite high-alcohol, inky cabernet, or any other wine that requires an expensive, acquired taste. It's often helpful to think about what they eat and drink apart from wine. If they drink a lot of Coca-Cola, say, I know they don't want a dry wine. If they're iced tea drinkers, maybe we can go a little drier.
So look for a wine that is easy to drink and enjoyable for a wide range of palates. For white wines, try an Ironstone Vineyards Pfalz Riesling ($11.99 at Pennsylvania Wine & Spirits stores). This crisp, slightly tart riesling, made by Californians in the German style, makes a terrific gift. Stag's Leap Sauvignon Blanc ($24.99), from the Napa Valley, is a bit more substantial, with bright fruit and spice notes.
Do they lean toward reds? American pinot noir is immensely popular, for good reason. A well-selected pinot has richness and depth and pairs with many foods. Saintsbury Pinot Noir ($29.99) is a good splurge. Artesa Carneros Pinot Noir ($19.99) is also excellent and reasonably priced.
If you know someone who enjoys rosé, as I do, treat them to a bottle of vin gris (van-GREE)—a rosé or white wine made with red grapes such as pinot noir. Try Saintsbury's ($13.99, through special order from the Pa. LCB) or Bonny Doon Vin Gris de Cigare ($15.99, in select stores). Banish any thoughts of sweet blush or flowery rosés. These are bright and dry, the real deal.
The nicest present you can give a wine drinker is sparkling wine. It's an invitation to celebrate. It's easy to entertain with inexpensive sparklers like Italian prosecco or Spanish cava, but for giving, I look for something more luxurious, such as Mumm Napa (varieties $19.99 and up) or Chandon ($18.99 and up). These are made by two French champagne houses turning out beautiful sparkling wines in California. Or try Gloria Ferrer's sparkling wines, elegant and delicious ($14.99 and up, often a Chairman's Selection™ in Wine & Spirits stores). Blanc de Noir varieties have the most flavor.
Know someone who'd enjoy these wines? They'd also appreciate wine accessories. Browse any good housewares shop, Web site or select Premium Collection Wine & Spirits stores, for ideas.
Here are a few: I frequently find myself having to replenish my collection of corkscrews—they seem to have legs—so others may have this problem as well. Decanters are delightful for fans of older-vintage wines, as sediment will remain in the decanter, not the glass. They also aerate young wine and reduce the time it needs to breathe before drinking.
Accidents do happen, so I always appreciate new glassware. I'm partial to the Riedel collection, from Austria — thin, strong goblets in shapes designed to enhance specific wines. I was skeptical once, but now I believe wines do taste better from good glasses. The difference in how your mouth fits the rim of the glass, how the bowl brings the aromas to your nose—it's unbelievable. Your friends might hesitate to treat themselves to a set, but they'd be thrilled to receive one from you.
Whatever you drink, whatever type of glass you raise this season, here's to you. Happy holidays!