April Unemployment Nears 17 Percent
Illustration via rawpixel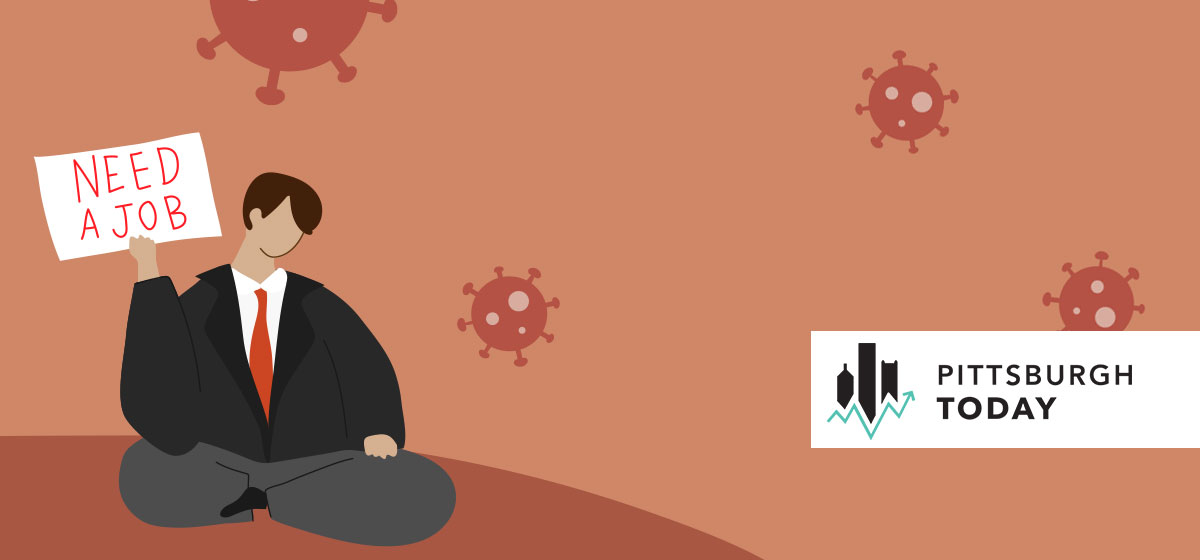 June 3, 2020
Unemployment in the seven-county Pittsburgh Metropolitan Statistical Area reached 16.8 percent in April—just below the region's peak unemployment rate in the early 1980s.

For the first time since the collapse of the steel industry, fewer than one million people were employed in the Pittsburgh region, according to preliminary employment data from the Pennsylvania Department of Labor and Industry.
"We knew these numbers were coming," said Chris Briem, a regional economist at the University of Pittsburgh Center for Social and Urban Research. "We knew they would be pretty bad. The question is how temporary are these job declines? I believe a large number of them will come back, but that doesn't mean that we won't be in a recession if these jobs don't come back quickly."
Between April 2019 and April 2020, the region's labor force shrunk by 23,900 while the number of unemployed increased by 154,500 people.
Butler County held the lowest unemployment rate at 15.7 percent, while Fayette County held the highest rate at 20.5 percent. Allegheny County, home to the region's urban core, had 15.9 percent unemployment in April.
"Some of the people who have lost their jobs probably aren't being counted in the labor force. That's part of what makes it difficult to capture the immediate impact of what it all means. There's still major disruption everywhere and we'll have to see where we land once these initial re-opening phases have some time behind them."