Aperitif!
Nearly forgotten cocktails to whet your appetite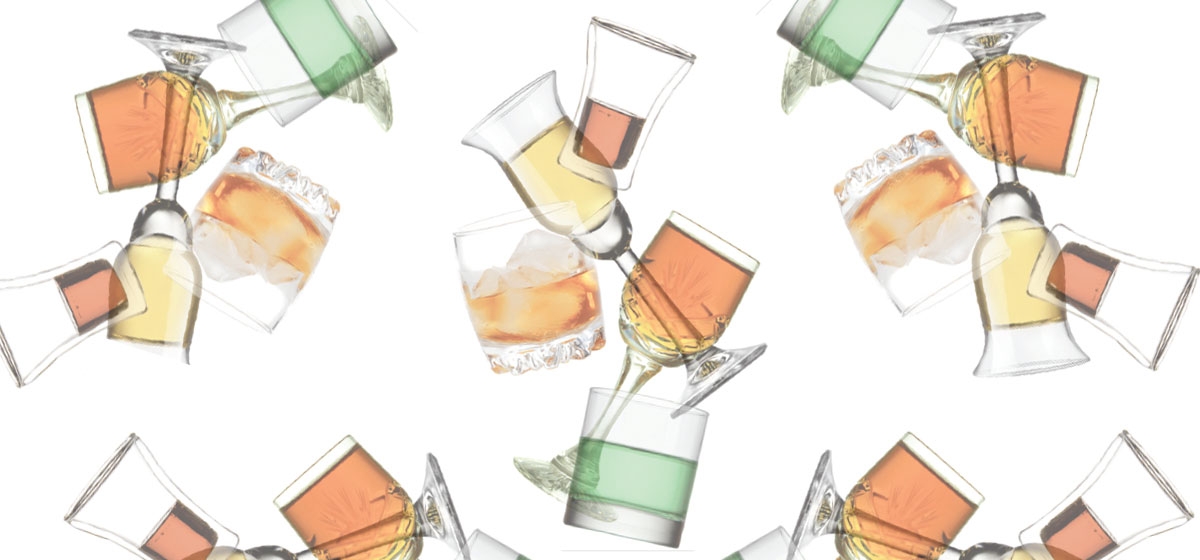 February 21, 2010
It's always been a nice break for me to get out of the hot kitchen and spend some time tending bar. And 40 years ago when I started in the restaurant business, making drinks before dinner was easy. A martini, a glass of sherry or an imported aperitif—that was all a sophisticated diner wanted before a meal.

When I cast my eye over the endless cocktail ingredients required today… well, who ever would have thought pomegranates would be a standard item behind the bar?
So here's my plea for simplicity in complicated times. Let me suggest, instead of a trendy cocktail or a glass of overly dry wine, some classic aperitifs. These mostly wine-based drinks are perfect to have before you sit down for dinner and a bottle of fine wine. A good aperitif, with a balance of bitter and sweet, wakes up the taste buds and whets the appetite, making the meal to follow that much more delicious.
Vermouth. During Prohibition, a big splash of vermouth drowned out the nasty taste of bathtub gin in martinis. Today, cocktail snobs give vermouth a bad name—apparently no drink can ever be too dry for some people. But a short glass of vermouth, a wine fortified with additional alcohol (typically port or brandy), made aromatic with herbs and spices, is really a wonderful cocktail all by itself. Look for red (not white, too bitter to drink straight) vermouth such as Stock Rosso ($9.99 at PA Wine & Spirits Stores) or my favorite, Carpano Antica, at better-stocked bars. Serve over ice with a lemon twist; splash of seltzer optional. Now, if you don't believe me, even some California winemakers, like Andrew Quady, have taken a renewed interest in this old-fashioned drink—try his lovely Vya vermouth ($18.99).
Lillet. This French aperitif has been served as a prelude to boeuf bourguignon and poulet roti since 1872. It's a blend of Bordeaux wines infused with fruit and woodsy aromatics. Available in white and red versions, I prefer the white, which has the honeyed aromas of a perfect Vidal ice wine, but bright orange and piney flavors ($15.99). Served on the rocks with a small orange slice, it's ideal for kicking off a springtime dinner.
Dubonnet. Here's another French aperitif with roots in the 19th century, said to have been favored by soldiers of the French Foreign Legion. That's because a key ingredient of this fortified wine is quinine—helpful for staving off malaria in warmer climes. Hopefully you won't need to drink Dubonnet for its medicinal qualities but will enjoy its unusual mix of rich wine and bracing kick, as I do, over ice ($9.99).
Sherry. Folks in Spain know what's what—they'll sip sherry while nibbling through an entire meal of tapas. So naturally the right sherry is a perfect accompaniment to hors d'oeuvres or little bar snacks. As sherries run from the gamut from bone-dry to sweet, choose a dry version—one marked fino or manzanilla—for your aperitif. These, made with wine and a bit of neutral spirit, are lighter and drier than the cream sherry, a lovely after-dinner drink, which you probably thought of the moment I said "sherry." Look for the rich, nutty Lustau Solera Reserva Papirusa Manzanilla ($16.99), or Pedro Romero Fino ($10.99).
Anise-flavored spirits. These aren't wines, obviously, but they have the same herbal, slightly bitter qualities that get your taste buds hopping. Don't worry about the whole absinthe ritual young cocktail enthusiasts insist on (special spoons, water drips, sugar cubes, etc.)—absinthe over ice, with a splash of soda water, is a unique and easy aperitif. It's not the licorice-and-sugar bomb of a Sambuca digestivo, but grown-up and refreshing. Try Vieux Carré absinthe ($54.99), distilled right here in Pennsylvania. The slightly sweeter, lower-alcohol Pernod liqueur, which filled the gap in the years the French government banned absinthe, makes a less expensive ($29.99) cocktail. Like all my favorite aperitifs, it has its origins in long-ago history, but will set you up nicely for tonight's dinner. Cheers!