An Untapped Resource? Pt. II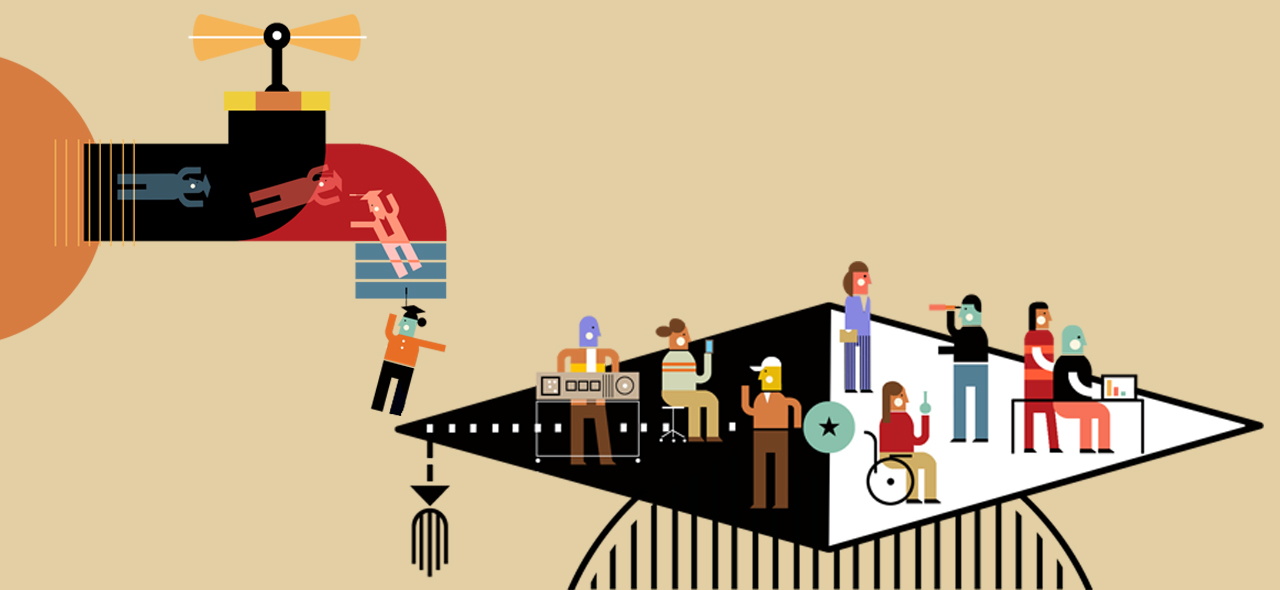 November 3, 2022
We've asked the presidents of this region's colleges and universities to address our critical workforce shortages by penning a response to the following question:
"As you know, the western Pennsylvania region faces a more acute workforce shortage than almost any other major region in the country. Working as closely with young adults as you do, would you and your institution be amenable to joining a regional initiative that aims to keep more students here after graduation? And what ideas would you have for accomplishing that aim?"

We thank them for their time in contributing.


KATHY W. HUMPHREY, CARLOW UNIVERSITY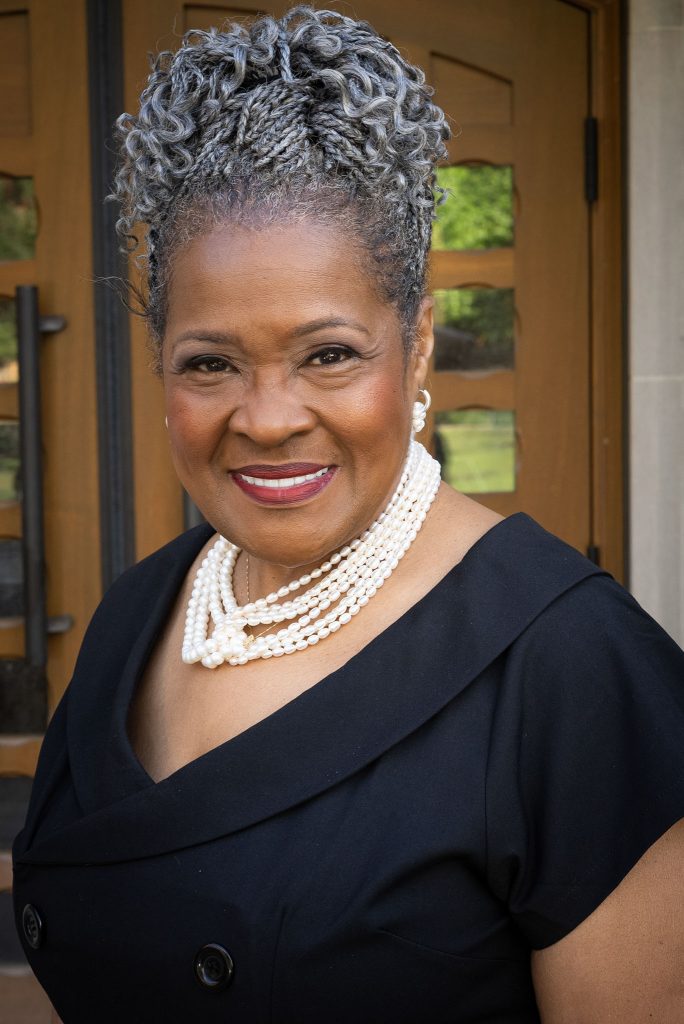 I welcome the opportunity to build and formalize a system that wraps our arms around undergraduates, as well as graduate students and their families. There's a tremendous opportunity to develop and nurture true relationships between them and our city. We must go beyond the walls of each university and work collectively with the city in creating engagement, providing meaningful connections, and having tangible experiences that demonstrate how we want and value our university students.

How many college nights have been set aside by our sports or cultural venues? How many businesses offer discounts to college students? How can a mentorship model be used to strengthen connectivity to our city? How do we engage them in the planning and running of our city's major events? Can major milestones in the college journey be highlighted and celebrated citywide?

We need to create reasons for why this civic-minded generation will desire to engage in the work of our city, our businesses and organizations in a way that formulates genuine relationships, reinforces a sense of belonging, and fuels the heart and the spirit with goodness. I believe we will keep more students here after graduation if we can mount a systematic and intentional approach across our city from the time students enter through the day they graduate. The strategies are many, but our efforts must be unified and measurable to bear real fruit.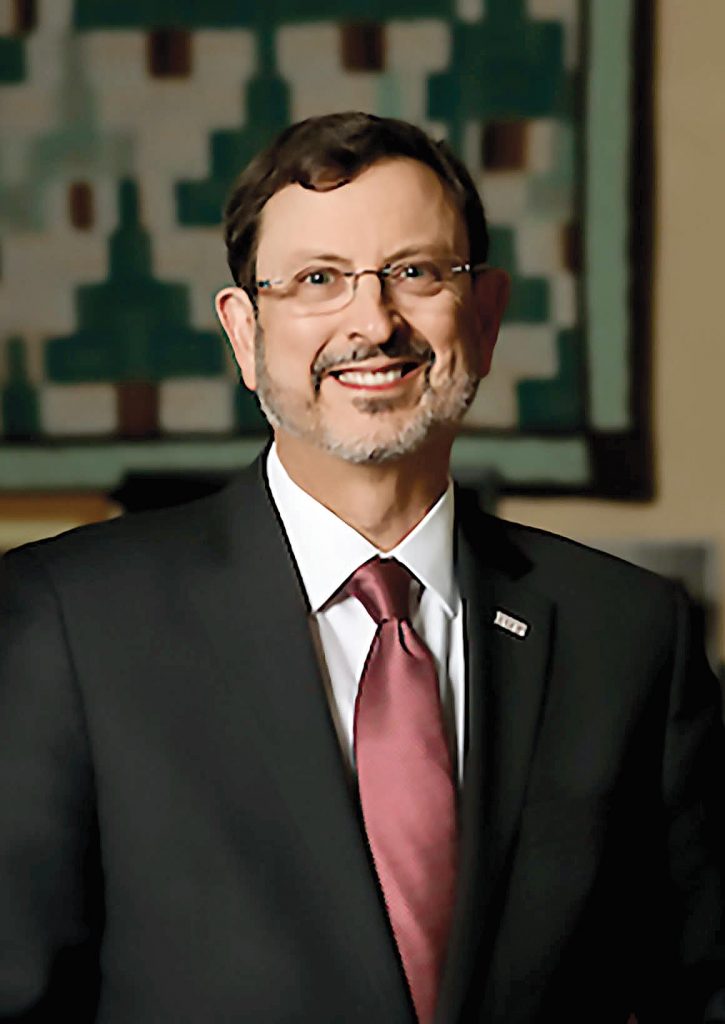 MICHAEL DRISCOLL, INDIANA UNIVERSITY OF PENNSYLVANIA
It would definitely be helpful to our students — and to our region's workforce and economy — to have an effective regional initiative that keeps students and graduates here in our workforce. The two keys to effectiveness are recognizing that today's students will be learning and working at the same time and that employers must invest in partnerships with universities to educate and employ students while they are still students.

We need more employers as partners so that students have the on-the-job educational experiences they need — including internships, practicums, and job shadowing — from day one of their time at a university. We need universities to be more flexible in recognizing what students learn from work experiences. Together with employer-partners, we can ensure that students get the skills they need to be successful in the workforce, including critical soft skills like communication, emotional intelligence, and the ability to be a strong and collaborative member of a team. IUP has addressed the need for these skill sets through a number of established initiatives, including our interdisciplinary teamwork minor. With associated workplace experiences, lessons from the classroom can be expanded and applied for the benefit of all.

Students should begin their journey toward their dream job long before graduation — as early as the summer after their first year or even during their first year. A student who finds fulfilling work experiences at a regional employer is more likely to work in the region after graduation.
E. GORDON GEE, WEST VIRGINIA UNIVERSITY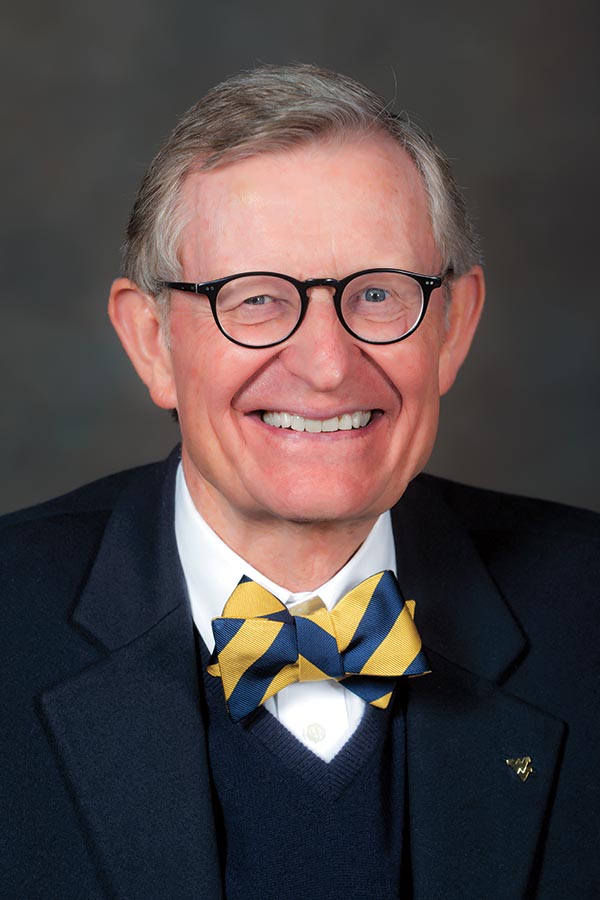 At West Virginia University, we have long recognized that our region is too often exporting our most precious resource: Our young people and their talents. We have been working for years to keep that talent within our region and to create ways for people who have left to return home.

We are embracing bold change and taking strategic risks. And we are quashing the notion of regional and institutional competition, which inhibits progress. Our university envisions this region as a living and learning laboratory for successful partnerships, among all sectors — public, private, education and government. For example, West Virginia University has established partnerships with Carnegie Mellon University and the University of Pittsburgh to expand energy research in the region.

Another example of collaborative power is the Brad and Alys Smith Outdoor Economic Development Collaborative (OEDC), housed at West Virginia University, that is creating awareness of our area's unique wealth of beautiful outdoor spaces and developing incentives for businesses and entrepreneurs to move to and remain here. The OEDC, working with the West Virginia Department of Tourism, created the highly successful Ascend WV program to support remote workers and their families as they relocate to West Virginia in pursuit of a high quality of life and an outdoor-driven lifestyle.

By creating more partnerships throughout the region, government, industry, and higher education can harness and combine our collective strengths as never before. And we can move forward together in a shared purpose toward a more vibrant workforce.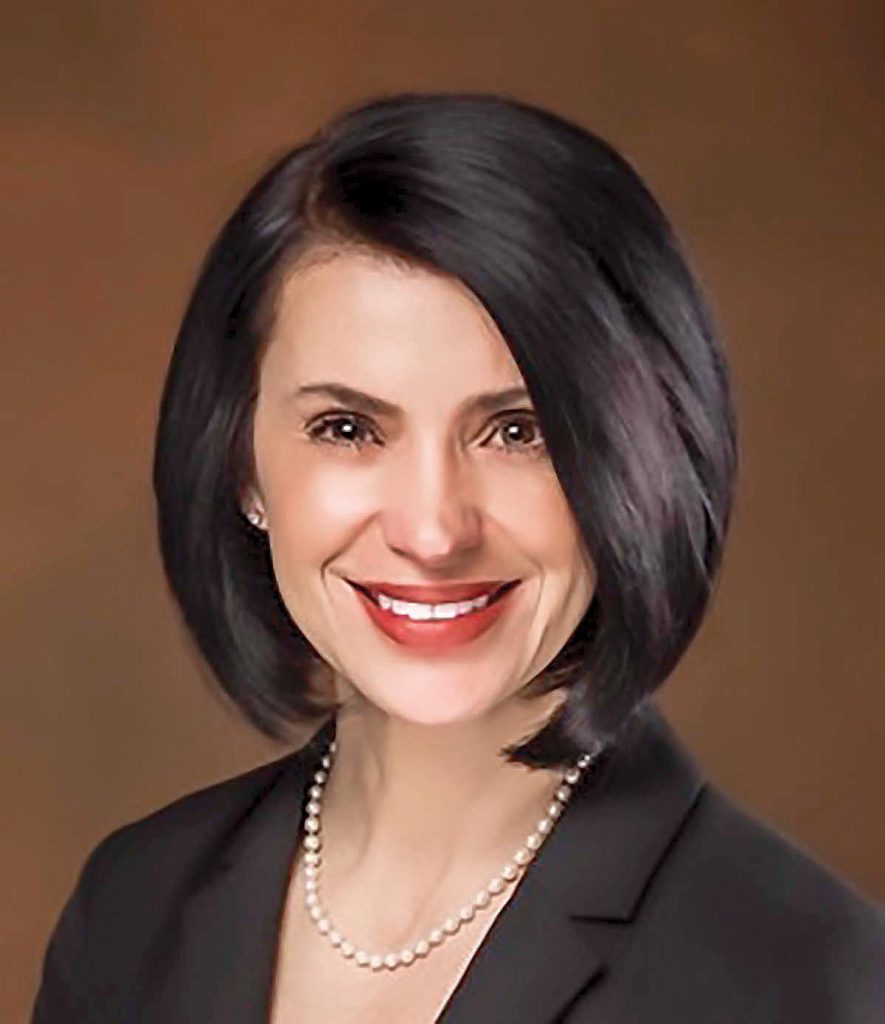 GINNY R. FAVEDE, WHEELING UNIVERSITY
Wheeling University would love the opportunity to join an alliance with other educational institutions and businesses to retain graduates in the greater Wheeling area. A major force of economic impact is a competent workforce, and colleges provide an important source of talent to meet workforce needs. I strongly believe that the colleges and universities in our area would benefit greatly if the career development departments worked together to address the workforce needs of local businesses collaboratively. A job bank collaboration could allow local businesses to post employment opportunities and allow the universities to connect their students to employment opportunities. By working together with local businesses, these departments can post employment and internship opportunities, and share them with students and graduates. Universities benefit when their graduates find gainful employment, and businesses benefit by attracting educated professional employees. Wheeling University has found that many students find employment at that company after graduating through our current internship program. This has been the case at local law firms, financial institutions, production facilities, and the university. Wheeling University itself has long practiced employing our graduates after completing their degrees. As a result, Wheeling has alumni who are members of our faculty, coaching staff, senior administration, admissions operations, and student services. Employing students we have educated keeps these men and women in our region so that they can continue to be leaders and servants in their community, which is what our mission calls them to do.

MICHELLE L. PATRICK, ROBERT MORRIS UNIVERSITY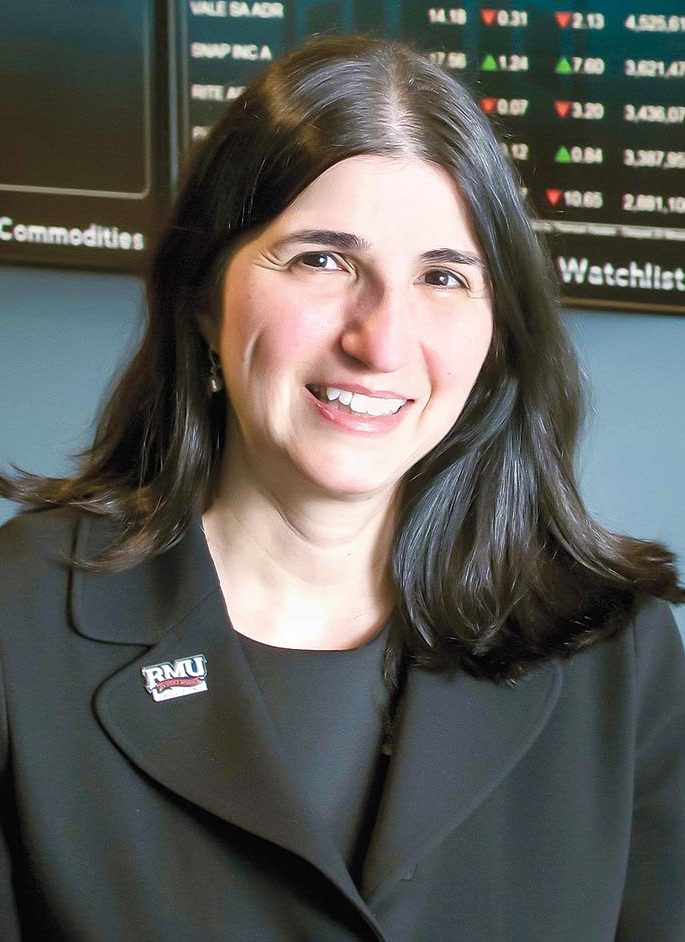 Robert Morris University attracts young professionals across the Northeast and mid-Atlantic regions. Though the majority of our student population is from the Pittsburgh area, an even greater percentage remain here after graduation. Addressing the regional workforce shortage has been and remains core to our mission.

Critical to this endeavor is the ability to form partnerships with corporations and other employers who build recruiting pipelines while providing our students with real-world experience. RMU's partnership with PITT OHIO provides internship and mentorship opportunities for students enrolled in the university's business and logistics sales program, as well as direct feedback from PITT OHIO to RMU faculty regarding cutting edge trends in the industry.

RMU provides both undergraduate- and graduate-level certificates in business, healthcare, technology, and engineering, among others. Students can earn stackable credits in these disciplines to augment their degrees and make them more attractive to prospective employers. In addition, we partner with employers such as the Pittsburgh Penguins, Eat'n Park, and Koppers to offer customized professional development and leadership education programs to their workforce.

Savvy employers know that recruiting employees is only half the battle. The other half is retaining and engaging talented professionals in a post-pandemic world. To have true impact, any regional initiative must focus not only on attracting college graduates but providing the tools and environment that will help them thrive.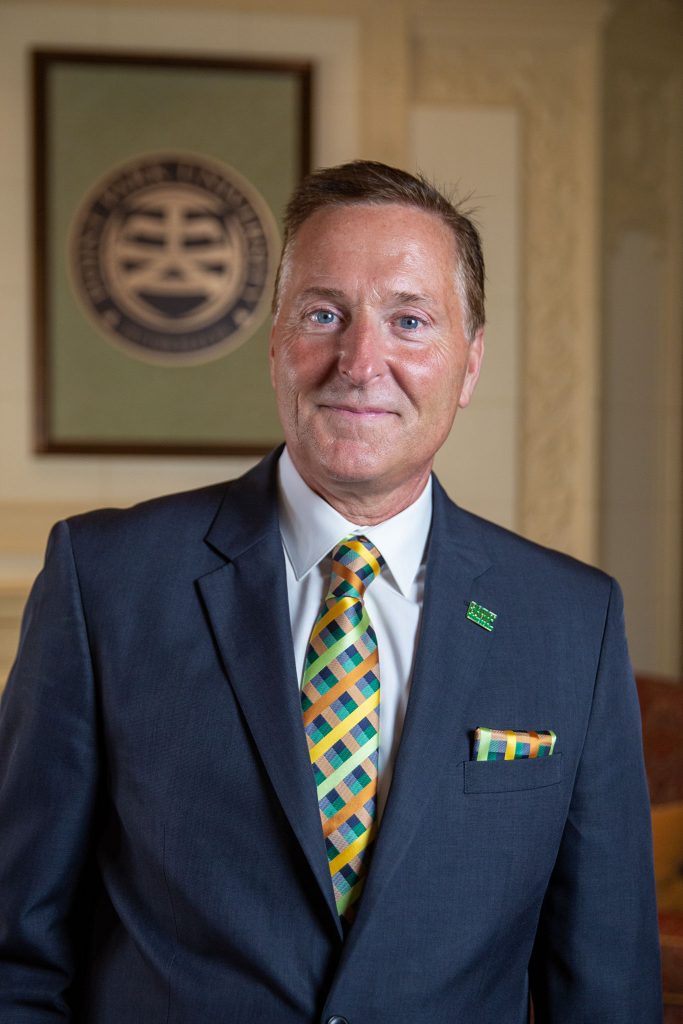 DON GREEN, POINT PARK UNIVERSITY

Having grown up in a small town in Michigan and being the first generation in my family to attend college, I know the transformational power of a college degree. With the disruption brought on by the pandemic, we are seeing many high school graduates question the value of a college education. This has had a huge impact on the market, with a growing demand for business managers, engineers, scientists, and technicians. Unfortunately, many of our graduates are finding opportunities outside our region. To help address that need, we have engaged in active partnerships with the Pittsburgh Council on Higher Education and the Allegheny Conference; both organizations are pursuing strategies to increase regional college graduate retention.

It's critical that we seize all opportunities to share information and collaborate to create an engaging region. I believe we will attract and retain a more robust population of young adults in our region when we create more equitable education opportunities. To that end, as we graduate students in accounting, engineering, management, broadcasting, and education, Point Park has created programs such as Rising Brothers and Sisters and the Chuck Cooper and Sean Gibson Center for Equity and Inclusion.

Both efforts offer academic preparedness, career readiness and personal skill building focused on students of color. We recognize we're not alone in our efforts, and we are just one piece of the puzzle, but with meaningful collaboration, we'll find answers to expand our Pittsburgh economy.
SISTER CANDACE INTROCASO, CDP, LA ROCHE UNIVERSITY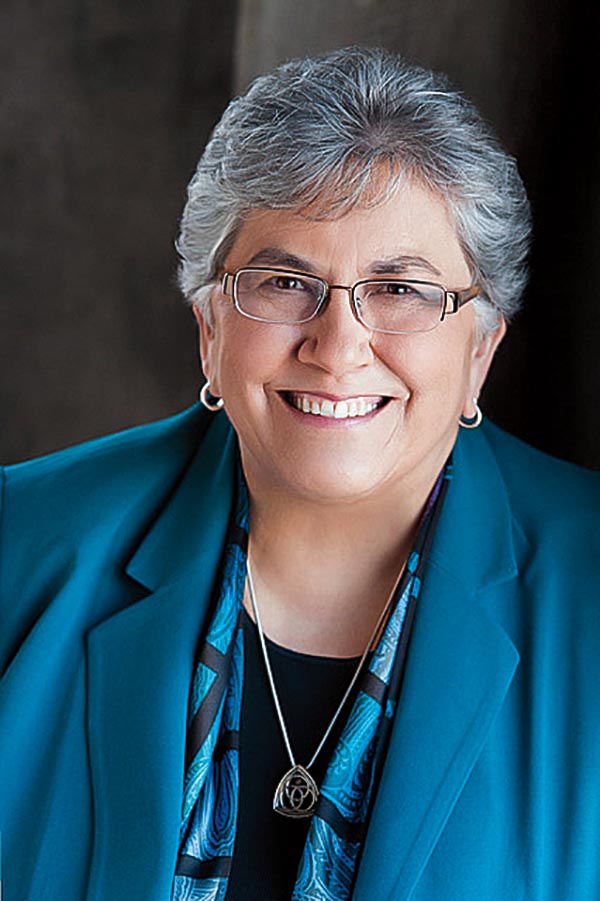 La Roche University is committed to connecting up-and-coming job candidates with employers in Pittsburgh. A key strategy for accomplishing this goal is to provide educational programming to support the needs of the region.

Our goal is to continue diversifying La Roche's academic portfolio through the expansion of our healthcare, technology and science programming. The Entry Level Master of Science in Nursing program, for example, is the first of its kind in Pennsylvania and addresses a statewide nursing shortage and eldercare crisis. At full capacity, the program has the potential to produce 100 to 150 nurses a year, a mission-critical contribution to the two major health systems that serve the area.

Additionally, we launched two Doctor of Nurse Anesthesia Practice (DNAP) programs — the Entry Level DNAP Program and DNAP Completion Program — to meet the challenges of changing healthcare trends. Both programs position graduates for advanced leadership roles involving healthcare policy, administration and education.

La Roche also plans to utilize our Office of Career & Professional Development, which works to establish relationships with companies and organizations in the region. As a member of the Pittsburgh North Regional Chamber, La Roche connects employers with emerging talent in high-demand fields and creative disciplines. Throughout the year, employers have access to job and internship candidates and a variety of free resources to meet their recruitment needs. As a result, real-life learning experiences help our students to develop into college graduates who possess the specialized skills that today's job market requires.