Ageless Wisdom: Patricia Wilde, 90
Former principal ballerina, New York City Ballet, former artistic director, Pittsburgh Ballet Theatre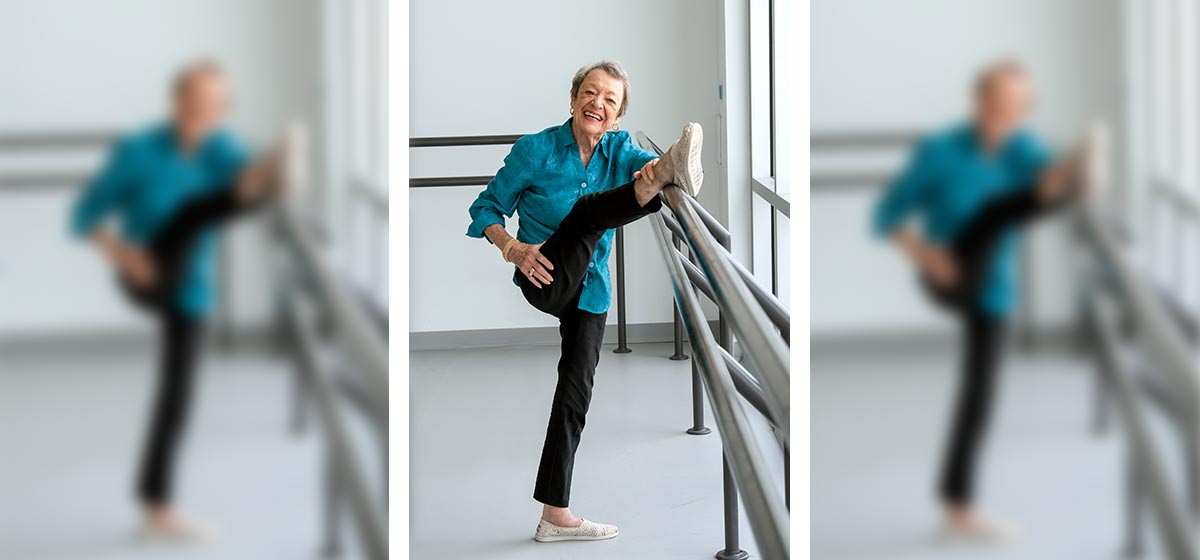 September 10, 2018
In part four of this video series, Patricia Wilde, age 90, talks about how she entered the world of ballet and her experiences with the Pittsburgh Ballet Theatre.

I was born in the countryside outside of Ottawa, Canada and there were five of us in the family. The first part of the family were all engineers, including my eldest sister who was the first radio technician to graduate in Canada. Anyway, my mother decided that she didn't want any more engineers… we should dance. So, she took my sister when she was six or seven and I, of course, tagged along. I was sitting there waiting and the teacher said, "well, why don't you let Pat start?" And I was only, I think, five…
My contribution to Pittsburgh? Making the (ballet) company available and showing them a wide-range of repertoire. We certainly did all the classics, but I also stressed new choreography…
In terms of longevity, I definitely keep moving. I mean, this is absolute. I now live in Longwood, which is for older people. We are all turning 90. So we're looking for all kinds of different things to do. And it's wonderful. I go to all kinds of different classes, and of course, the main thing is to keep walking. I enjoy the actual exercise classes and they laugh because I go in first before some of the classes and stick my leg up on the bar and stretch it. And they're all going, "Ow, ow, oh, ooh—how can you do that?" And it just feels good. I feel like I'm ready for anything after I've done a few stretches on the bar. But it's very important to feel secure. I think so many people as they get older, get very fragile and they're afraid of falling. And so they tense up when they walk and instead of breathe and walk. And as you know, if you're stiff it's much easier to knock you over…
Actually, I wouldn't have changed anything. I went from one thing to another.