Ageless Wisdom: Carol Brown, 85
First President of the Pittsburgh Cultural Trust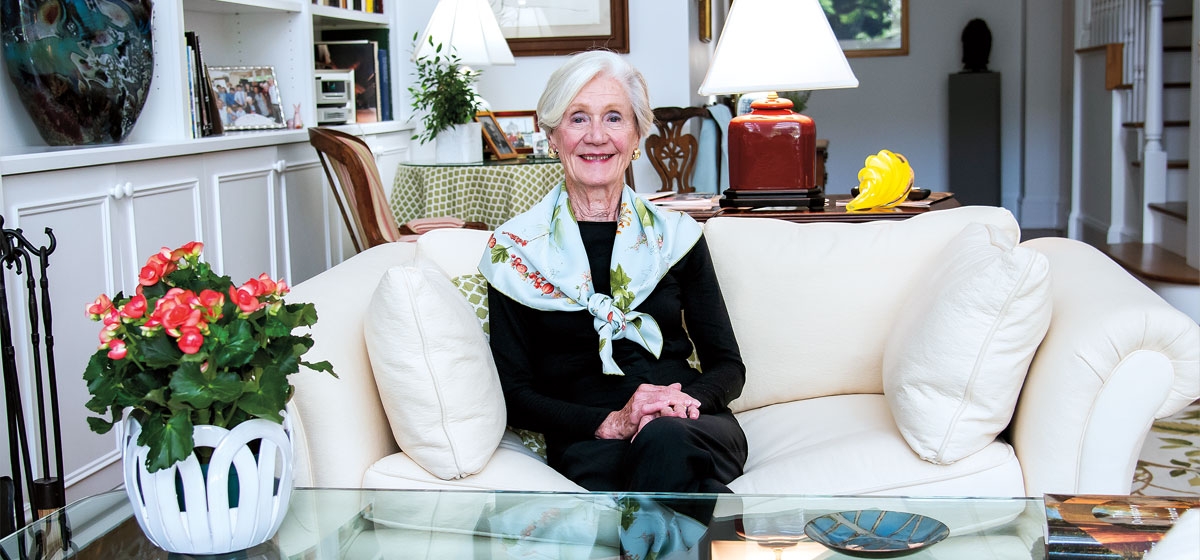 September 4, 2018
In part three of this video series, Carol Brown, age 85, shares thoughts on choosing a profession, living a satisfying life and building the Pittsburgh Cultural Trust.

The advice that I give my four grandchildren is spend your life on a profession that you really love, something that you genuinely enjoy. And if it's something that's good for other people and for the community, it will be even more satisfying. You will lead a good life…
I came here in 1960 to teach at Chatham and I love this city… and one of the things that I like best about the city is that it is welcoming and engaging to anyone who wants to make a contribution. So I would urge young people particularly to get involved with their community…and help our city to grow and continue to be one of the great American cities…
Surely the most exciting and satisfying thing I did was to build the Pittsburgh Cultural District. I spent 20 years on it. The Heinz family conceived of the concept, and then I became the first president of the Pittsburgh Cultural Trust and built the Trust as an organization. But much more interestingly, I was able to build the Cultural District—the theaters, parks and plazas. Those were all projects that I worked on and was able to put a signature on as it were. So being a part of that, and I stress that I was only a part of it, has been the great privilege of my life…
There are many things about people who live a relatively long life that give them the opportunity to live a long life. I would underscore, however, that I don't think we're in charge of that. But I've had some fortunate aspects. One is that I had two grandmothers who lived into their nineties. But I've also had a wonderful life. I have a great family. I had a wonderful marriage. I have four beautiful children and nine gorgeous grandchildren, and that's very satisfying. And I think when you lead a satisfying life you are more inclined to live longer.