An Early Tasting
Chairman's selections are winners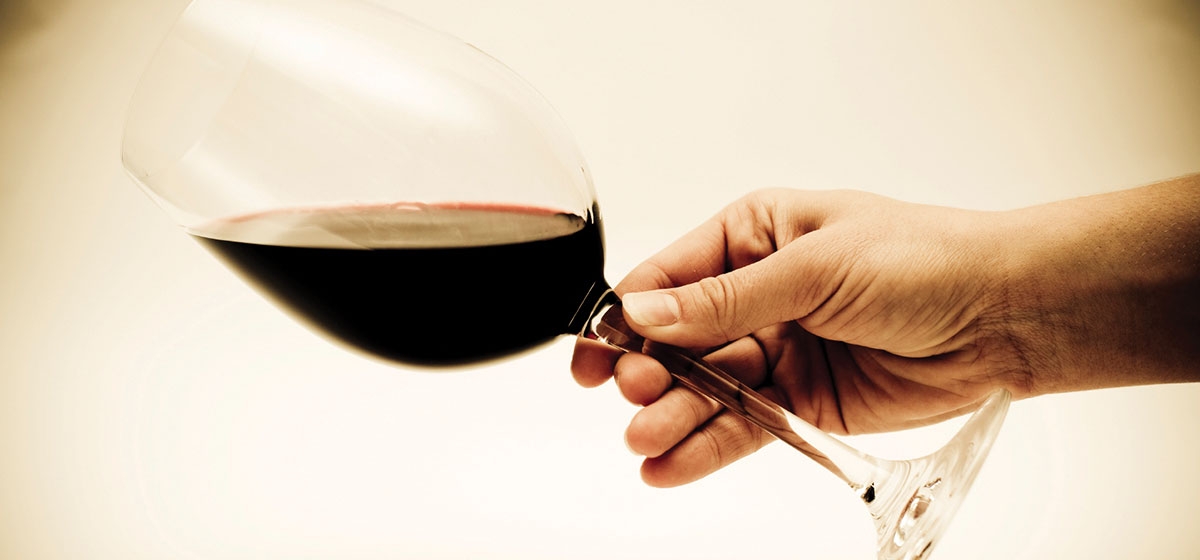 August 25, 2008
I had been at the wine tasing two hours when I called my wife to move back our 3 p.m. meeting. It was shaping up to be a long afternoon —300 wines were lined up in a Napa Valley hotel, each begging to be sipped, considered and critiqued. How could I walk out? Plus, it was my job!

On this recent afternoon, I met colleagues from the Pennsylvania Liquor Control Board and 35 winemakers and vendors. Each year, the state's specialty wine-buying team travels to evaluate wines that could be featured as Chairman's Selections— special one-time purchases—in the state's Premium Collection Wine & Spirits stores.
I sipped a Clement Hills viognier, inhaled over an Australian shiraz, held a Napa pinot noir to the light and daydreamed about what might taste good alongside. I did this grueling work as a member of the PLCB's Wine Advisory Council—a group of restaurateurs, wine educators and hospitality folk helping with selections and promotions.
Anthony Jones, head of the specialty wine-buying team, wisely wore a dark shirt to hide the unavoidable splashes. Done correctly, wine tasting is messy work—swirl, sniff, taste and spit. And you must spit, no matter how delicious the wine. When there are dozens or hundreds of wines to be considered, you can get appallingly drunk. I've seen too many people (though not in this group) embarrass themselves at tastings, and they don't get invited back. Anyway, it's business, and keeping a clear head is essential. There will be hardball negotiating. As Tony said, the ideal Chairman's Selection wine has a strong ratio of value to quality.So I watched as he consulted his laptop, researching wine prices and sales histories
When he's offered a well-regarded pinot grigio that was released at $18.99, which he can sell for $10.99, he'll buy thousands of cases for the PLCB, and we'll quaff it all summer long. When he's offered a delicious $90 St.-Emilion, ready to drink now, and can hammer out a deal that lets the state retail it for $40 less, he'll grab the 200 cases available. Connoisseurs will snap them right up. In the end, the PLCB bought 162 wines, more than 100,000 cases, which will be in stores through the end of the year.
Meanwhile, I tried every new wine and offered suggestions where I could. This tasting emphasized California reds, but vendors also brought excellent reds, whites and rosés from across the world. I abandoned my prejudice against wines with cartoon labels, after sampling an excellent viognier that will sell for $11.99. And I urged Tony's team to buy more rieslings and rosés, elegant wines to pair with late-summer appetizers and entrees.
Inevitably, I had to push myself away from the tasting table. The next morning I was due at the State Fair in Sacramento. Each year I judge on the fair's wine-tasting panel, and this year at 8:30 a.m., 30 sparkling wines waited for me to assess. Gosh, they were good! Then they brought out another 30. Then 12 more. Then we broke for lunch.
One benefit of being a judge is that I can be the first to find wonderful wines for my restaurant customers. As I taste each, I ask myself, "Would my customers like this, and is there a value here?" When I taste for the PLCB, I get to think beyond my customers and consider what represents quality and a good price for wine lovers across Pennsylvania. I hope you'll agree we did right by you.
The wines tasted will be in Pittsburgh-area Premium Collection Wine& Spirits stores this fall. Not every wine is in every store, and supplies are limited, but Chairman's Selections such as these will be available throughout the end of the year: Benson Ferry Vineyards Nine x Nine Zinfandel 2006, Lodi quoted at $14, plcb price $9.99; Cosentino Cigarzin 2005, California quoted at $30, plcb price $19.99; Merryvale Silhouette Chardonnay 2004, Napa Valley quoted at $45, plcb price $29.99; Rolf Binder Hales Shiraz 2006, Barossa Valley quoted at $20, plcbprice $15.99; Shelby Winery Merlot 2005, Sonoma County quoted at $24, plcbprice $14.99; Trinchero Stagecoach Vineyard Cabernet Sauvignon 2005, Napa Valley quoted at $50, plcbprice $20.01.