Izzazu International Salon
A respite for men
Photo by Doreena Balestreire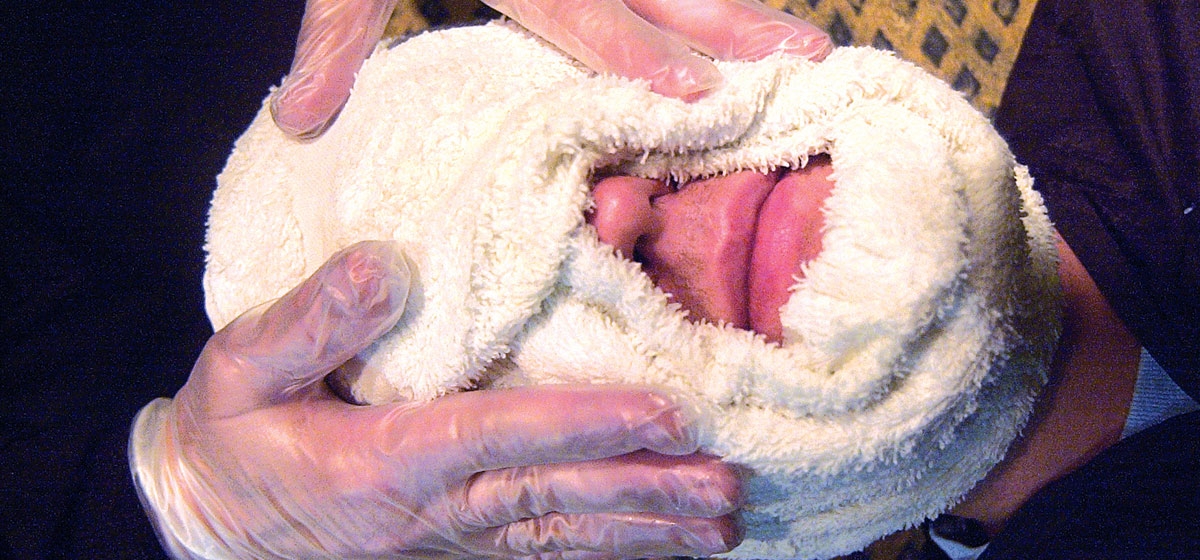 August 20, 2006
Most men have no problem using a bar of Irish Spring to shower, shampoo and shave, all in about five minutes. A trend is growing, though. Izzazu International Salon has a service for men who want the same pampering traditionally reserved for women — a facial and (for men only!) a shave.

In a private treatment room with dim lights, candles and music, esthetician Mary Lou Scholl discusses goals, allergies and the benefits of her treatments. The client undresses and stretches out on a heated treatment table. His hands are put in paraffin-filled bags and heated mitts. A machine releases a gentle flow of steam toward his face to open pores and soften skin. Next she performs other treatments, including cleansing, exfoliating, moisturizing, soothing eye compresses, blackhead removal, antiseptic cleansing, neck and shoulder massage, a back treatment and lots of hot, lavender-scented towels. After a mask is applied, the client is left in a darkened room to relax for 20 minutes. Skin is detoxified, rejuvenated, and purified. The result is a fresh, healthy and youthful look and feel. Following the facial, Scholl, an 11-year veteran at Elizabeth Arden, uses the client's razor for a close shave. Ear and nose hair may also be trimmed. More soothing moisturizer, a little steam with a pressure point facial massage and it's time to get back to the real world.
The cost for this 60 to 90-minute treatment is $60 plus gratuity. For additional fees, eyebrows, backs and chests may be waxed or eyebrows or lashes tinted. The client gets a respite from his hectic schedule and the aesthetic and psychological edge that good grooming brings.
Izzazu International Salon, 343 Boulevard of the Allies, Downtown, 412-325-1600, www.izzazu.com