A Different Pittsburgh
The arts and tourism speak global interest and bolster the regional economy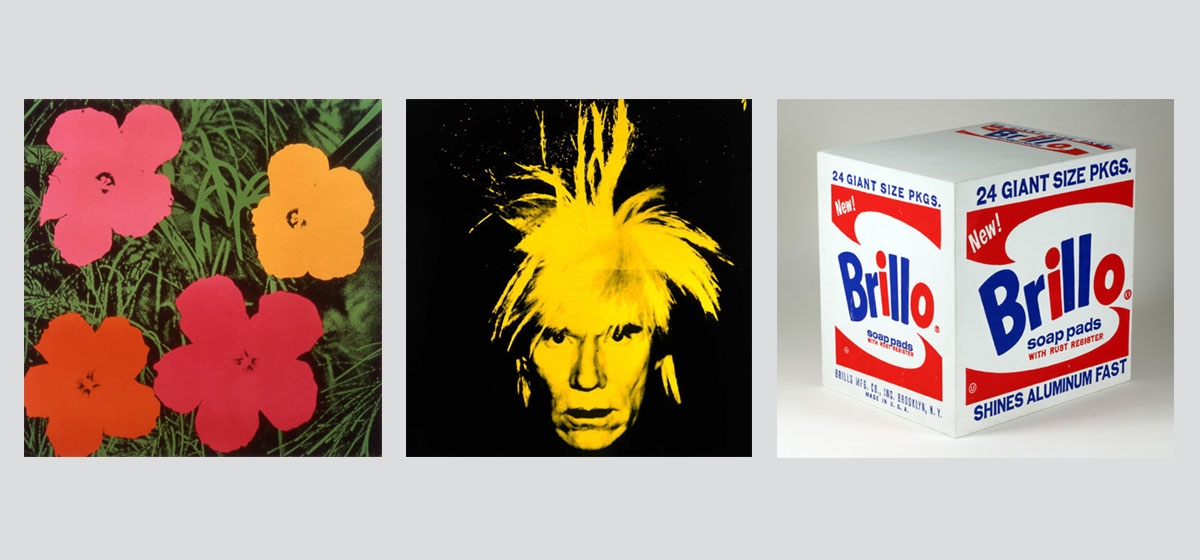 February 20, 2018
There's an Andy Warhol canvas of a newspaper clipping with a photograph of a can of tuna fish and, beneath it, two middle-aged women and the caption: "Seized shipment: Did a leak kill…Mrs. McCarthy and Mrs. Brown?" The painting, "Tunafish Disaster," is comedian and Warhol collector Steve Martin's favorite work by the Pittsburgh-born artist. And he's made a trip to Pittsburgh to see it in person.

Rap mogul Jay-Z and pop songstress Beyoncé recently stopped by the Warhol, where Jay-Z recorded a screen test in a museum gallery modeled after Warhol's Silver Factory studio. Rock star Alice Cooper also showed up at the museum and imitated Elvis as he stood in front of the Warhol silkscreen painting of a pistol-packing Elvis dressed as a cowboy.
Pittsburgh has been attracting some colorful tourists these days —and many others yet to enjoy their 15 minutes of fame.
Tourism is big business in southwestern Pennsylvania, a growing economic engine that pumps billions of dollars into the local economy. And that growth has a lot to do with the arts.
The Andy Warhol Museum, not the Steelers or the Penguins, is the top tourism draw in the City of Pittsburgh. In fact, regional arts and cultural events sell more tickets each year than all the local professional sports teams combined, according to the Greater Pittsburgh Arts Council (GPAC) and VisitPittsburgh, the tourism promotion agency for Allegheny County.
A tourist destination?
"That we've become a tourist destination is something I think the average Pittsburgher cannot believe," said Craig Davis, VisitPittsburgh CEO. "People who have grown up here ask, 'why would anyone want to visit here?' "
But visit they do. The region drew 11.5 million overnight visitors and 18.9 million day visitors in 2015, the most recent year that Pennsylvania Tourism Office data are available. The state agency defines the Pittsburgh region as Allegheny, Armstrong, Beaver, Butler, Greene, Indiana, Lawrence and Washington counties.
Visitors come for reasons ranging from business to conventions to visiting family and friends, watching the Penguins win the Stanley Cup and attending the Three Rivers Arts Festival. But 90 percent of hotel stays are for leisure purposes, according to VisitPittsburgh. Even Downtown, most hotel rooms are filled by people visiting the city for pleasure—only an estimated 25-35 percent of hotel stays Downtown last year were for business or conventions.
About half of visitors come to see friends and family. About 1 in 5 come for a special event, according to a survey conducted by Longwood International. "We've seen that special event number increase since we've been tracking it," Davis said. "And we haven't gone down in visitation since 9-11."
People also are spending more when they're here. Visitors spent $8.1 billion in 2015, a record high for the region and a 3.8 percent increase over the previous year, according to state data.
And the region's leisure and hospitality industry has responded, adding 17,600 jobs over the last decade—a 16.1 percent increase in job growth from November 2007 to November 2017. In recent years, the sector has consistently led all others in percentage gains.
That vitality has caught the eye of the tourism industry. In 2016, The Atelier Ace/Ace Hotel Group, a boutique chain with locations from Portland to London, opened an Ace Hotel in the former East Liberty YMCA, underscoring Pittsburgh's rise as a hip, cultural city.
"Pittsburgh, though one of the most iconic American cities, is not necessarily known for its tourism," said Kelly Sawdon, the chain's chief brand officer. "Since we've been here, we've seen a perspective shift, for sure. People are getting even more excited and pursuing bolder projects. The city's passionate sports culture, its art museums and experimental DIY spaces and its amazing architecture and restaurants have built an even bigger draw."
Diversifying its appeal
Most people who visit Pittsburgh are from the area, for instance making a day trip from Butler to see a show at the Benedum and dine at Meat & Potatoes before driving home. But the region has begun to enjoy wider appeal, thanks in part to positive press, such as praise in the New York Times for its restaurant scene, and frequently topping "best of" lists.
"You start with most livable city," Davis said. "National Geographic Traveler named us one of the top 20 places in the world to visit. When you get on these lists, people take notice and they come."
Fallingwater is southwestern Pennsylvania's top tourist destination. But as the region has matured as a tourist destination, visitors are coming to experience more than one place.
"Now, people come here and want to know where to eat," said Andy Warhol Museum director Patrick Moore. "At one point, if you were a hipster cultural tourist, you'd probably come to the Warhol, the Mattress Factory, maybe add a day trip to Fallingwater. You wouldn't think, I'm going to make a three-day trip out of this and eat at all these great restaurants. People now are looking at the city in a whole 'nother way. They have a whole itinerary, making their restaurant reservations long before they get here. Their driver may be to see the Warhol, but they're thinking about Pittsburgh the way think about Seattle or San Francisco or Miami."
Drawn to the arts
Ace Hotel bet on the growth of cultural tourism when it chose to come to Pittsburgh, Sawdon said. "As with all of our hotels, Ace Pittsburgh's guests are often domestic, sometimes international, but always cultural enthusiasts of all ages—people who are curious about art, tech, design, cuisine, music, film and literature."
According to a 2017 GPAC report, 84 percent of Allegheny County visitors cite the arts as the primary reason for their visit. Pittsburgh is at the top of GPAC's ranking of benchmark cities for this indicator, which includes cities such as Minneapolis, Baltimore and St. Louis.
These tourists are a boon for the local economy, generating spending and jobs. Audiences in Allegheny County spend $30.64 per person more than the cost of a ticket—buying concessions or going out to dinner, for example. Out-of-town cultural tourists are bigger spenders than local residents and spend 83 percent more per event they attend than residents. Such spending resulted in more than $1 billion in direct spending by arts organizations, such as creating jobs and paying their employees' salaries, and their audiences, when they buy tickets to a show. The arts generate another $1.3 billion in indirect expenditures, such as when audience members go out to eat after a show and restaurant owners hire more staff, according to fiscal 2015-2016 data reported by GPAC.
The arts alone generated 32,211 jobs with tax revenue of $115 million in Allegheny County for fiscal 2015-2016. And GPAC reports that Pittsburgh ranks first among its benchmark cities in spending and jobs generated by the arts.
Davis expects the upward tourism trend to continue. "We're pacing ahead by about 35,000 rooms booked for next year, so we're bracing for a good year." VisitPittsburgh is extending its marketing well beyond the region, with the addition of West Coast and overseas flights, including European nonstops offered by WOW Air and Condor airlines. "The new flights we're getting are causing a lot more visitation. A lot more people are experiencing Pittsburgh because it's inexpensive and it's easier to get here."